While Islip can prove competitive under certain circumstances, Tuesday night's elections certainly did not produce such circumstances.
Not only did the GOP sweep all offices on the ballot, but they did so with commanding margins in all races.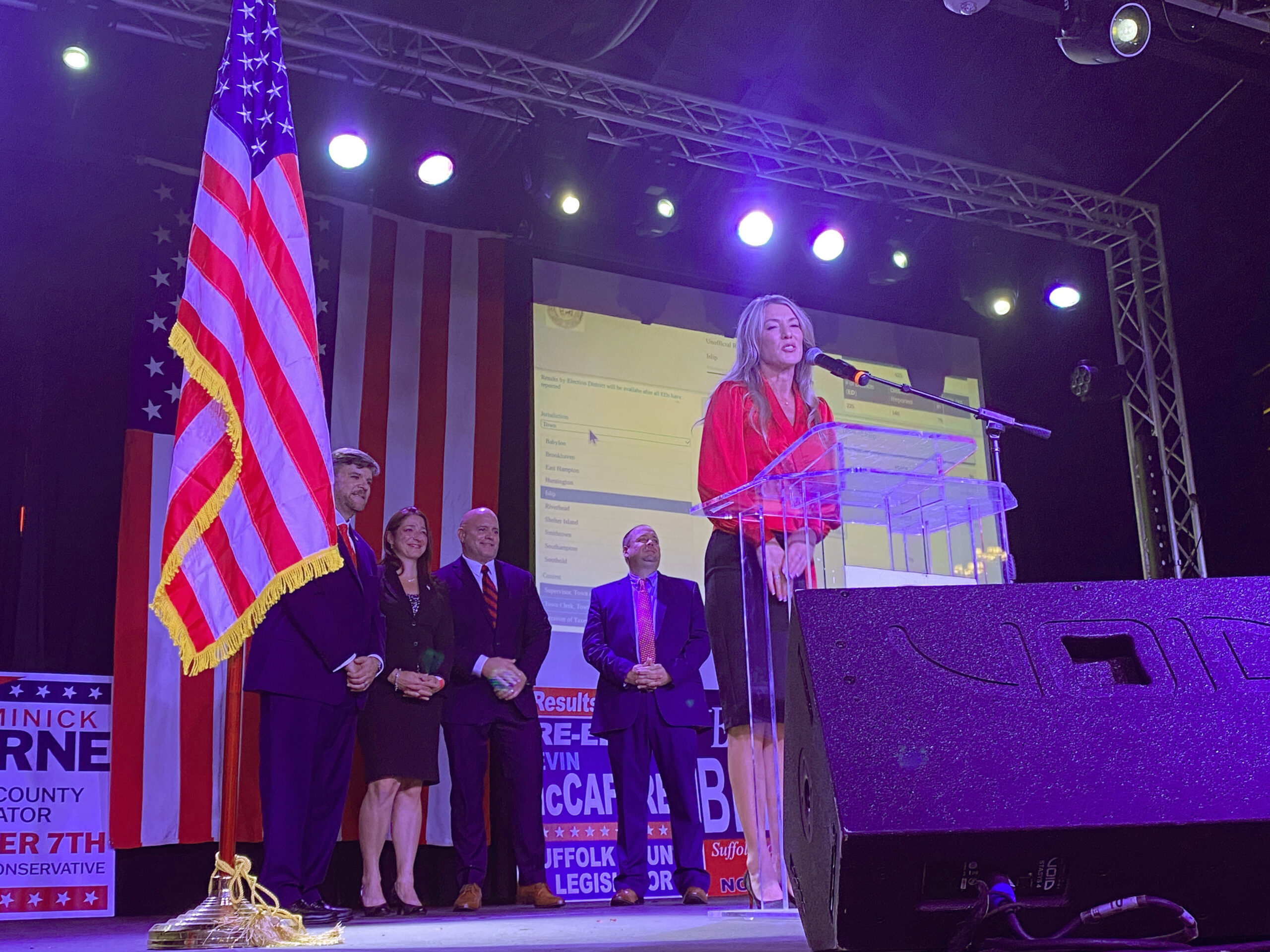 First and foremost, Supervisor Angie Carpenter (R-West Islip) won a comfortable third term over political novice Ken Colón (D-Brentwood). Carpenter campaigned on a successful term regarding downtown and park revitalization, financial stability, economic opportunities with community assets – such as MacArthur Airport – and community outreach. Additionally, Carpenter's term included the curveballs of the COVID-19 Pandemic and last year's county cyber attack, both of which were expertly navigated by her and her team.
Carpenter's opponent campaigned primarily on a message of mental health advocacy and resources, but much of his intended platform rests more under the purviews of county and state-level departments. Furthermore, his time spent elsewhere working for mental health and rehabilitation causes are admirable, but for many voters, it was just that: elsewhere. His time spent outside of Islip Town could not compete with a seasoned, successful Supervisor.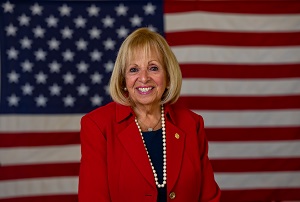 Carpenter* (R): 63.22%
Colón (D): 36.58%
Republicans also filled the open Town Clerk seat with legislative aide Linda Vavricka (R-East Islip), who handily defeated her opponent, social worker and young progressive Sarah Michele Smith (D-Ronkonkoma). Vavricka campaigned on digitizing records, increasing accessibility, and consulting with the Town Information Technology (IT) department to further bolster the Town's responses to cyber attacks
Vavricka's opponent was sporadically seen on the campaign trail and based her candidacy more on nationalized talking points based on rare occurrences, rather than localized issued and constituent services.
Vavricka (R): 62.02%
Smith (D): 37.82%
For the Receiver of Taxes, incumbent Andy Wittman (R-Sayville) was easily re-elected over Laura Falbo (D), who did not actively campaign. Wittman touted his accomplishments on renegotiating interest rates, digitizing and increasing tax office services, and cracking down mail crimes regarding tax office documents.
Wittman* (R): 64.56%
Falbo (D): 35.26%
Islip recently transitioned from an at-large council system to a councilmanic district system. The First and Second Districts held their first elections in 2021, while the Third and Fourth Districts held their first elections Tuesday.
Town Council, Third District
In the Third District, community organizer and small business owner Mike McElwee (R-West Islip) defeated former Assemblywoman Christine Pellegrino (D-West Islip) in a three-way race. Although a write-in campaign stoked some fears of a tight race, McElwee still ran away with a majority of the vote.
McElwee owns two restaurants in Bay Shore and a bait and tackle shop in Sayville. McElwee was instrumental in starting the Bay Shore Restaurant Committee and is a member of several local chambers.
Pellegrino won a special election to the Assembly in 2017 but was defeated for a full term in 2019.
The Third District ecompasses most of western Islip, including West Islip, Baywood, Bay Shore, West Bay Shore, Brightwaters, and Islip hamlet.
McElwee (R): 54.98%
Pellegrino (D): 38.34%
Town Council, Fourth District
Meanwhile, in the Fourth District, appointed incumbent John Lorenzo (R-West Sayville) won a full term over attorney Tom Murray (D-Bayport). Lorenzo has owned a small insurance practice for over twenty years and was Chair of the Town Zoning Board before being appointed to the vacant seat in January 2023. Lorenzo touted his experience as a small business owner and a Zoning Board member as assets in understanding how government works, but also where processes can be simplified and where red tape can be cut.
Murray, a litigator who ran for Town Supervisor in 2019 – and was defeated by Carpenter – sued the Town over Lorenzo's January appointment, asserting that a special election should be held and that the Town was engaging in "pay-to-play" politics.
Lorenzo soundly defeated Murray on Tuesday night.
Lorenzo* (R): 63.92%
Murray (D): 35.93%
Other Town Results at a Glance
In Smithtown, the GOP reaffirmed their hold on the government by sweeping all offices on the ballot with at least 60% of the vote in each. Democrats ran three candidates who have run in Smithtown before, with one newcomer.
In Brookhaven, the GOP defended Republican turf while nearly ousting the lone elected Democrat in the entire town.
For the open seat of Town Supervisor, Deputy Supervisor and Councilman Dan Panico (R-Center Moriches) won the seat with 62% of the vote over SUNY Westbury professor and former Hamden, Connecticut, mayor Lillian Clayman (D-Port Jefferson).
Panico (R): 61.94%
Clayman (D): 37.97%
Republican incumbents were re-elected to the Second, Third, Fourth, and Fifth Districts each with more than 60% of the vote. In the open Sixth District, vacated by Panico, Karen Dunne Kesnig (R-Manorville) won with nearly 70% of the vote.
In the First District, the lone elected Democrat in Brookhaven, Councilman Jonathan Kornreich (D-Stony Brook), survived a spirited challenge from political newcomer Gary Bodenburg (R-Port Jefferson). The First Council District contains Setauket-Port Jefferson-Stony Brook territory that overlaps with the competitive Fifth District in the County Legislature, giving the GOP a rare opportunity to contest this blue seat.
Kornreich* (D): 54.91%
Bodenburg (R): 45.00%
Republicans remained dominant in Riverhead and Huntington, while outgoing County Legislator Al Krupski (D-Cutchogue) was easily elected Southold Town Supervisor with over 70% of the vote.
Republican turnout was comparatively not as strong in Babylon and Southampton, and Democrats maintained their ironclad hold on East Hampton Township.
However, Republicans appear to have flipped control of the Shelter Island Town Supervisorship, as well-known Councilwoman Amber Brach-Williams (R) leads Arnott Gordon Gooding (D) by just under three points.