As Ed Romaine painted Suffolk County red in the county executive race, the Republican party also painted Brookhaven red as the GOP swept nearly every office on the ballot.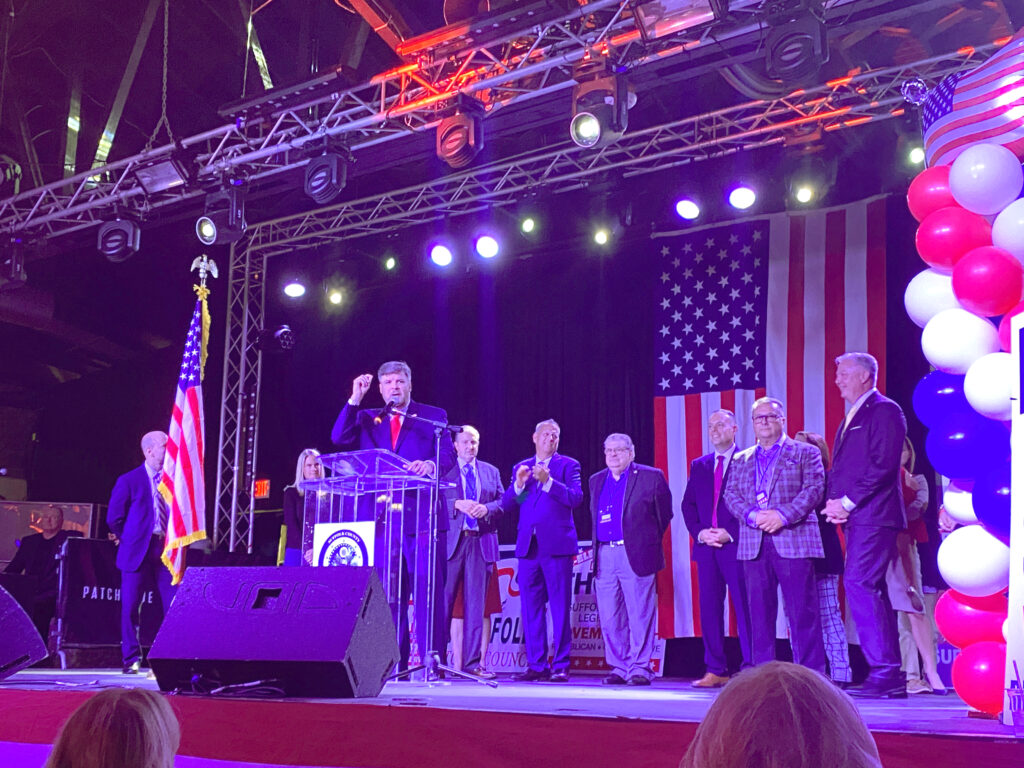 With the town supervisorship being vacated by Romaine, Deputy Supervisor and Councilman Dan Panico (R-Center Moriches) easily defeated Lillian Clayman (D-Port Jefferson), a SUNY Westbury professor and former mayor of Hamden, Connecticut. Clayman landed on the ballot in the wake of former Port Jefferson Mayor Margot Garant's (D) departure from the ticket due to health concerns.
Panico's high name recognition and granular knowledge of the second-largest municipality in New York State allowed him to rout Clayman by a twenty-four-point margin. Panico ran on continuing the work of long-served Supervisor Ed Romaine, while appropriately addressing the closure of the landfill, working with the County on wastewater solutions, overseeing ongoing downtown revitalizations, and ensuring proper affordable and workforce housing to retain Brookhaven's population.
Clayman campaigned on her municipal experience in Hamden, hoping to parlay her time as mayor from 1991 to 1997 – during which the town had a population of about 52,000 to 56,000 – into governing New York's second-largest municipality by population – nearly 500,000. Clayman chastised the Republican Legislators for their tabling of the "sewer bill" ballot propositions and repeatedly branded the Town as "Crookhaven." In her September interview with The Messenger, Clayman posited that those who criticize Governor Hochul (D) over her handling of the migrant crisis only due so because they are "misogynistic."
Panico was overwhelmingly chosen by the voters to lead Brookhaven for the next four years.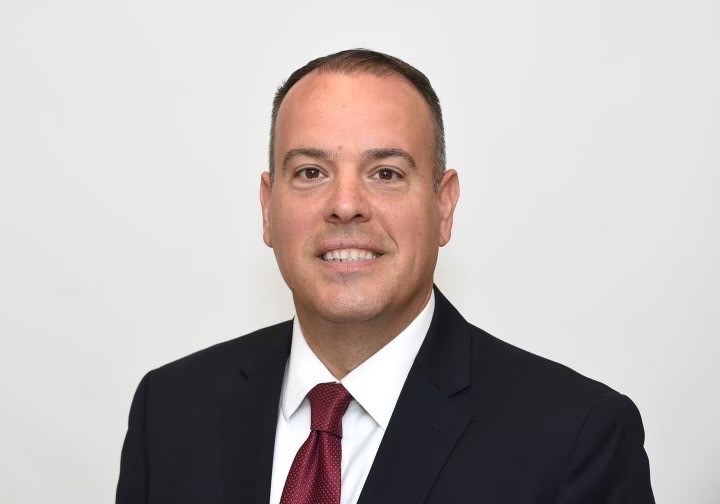 Panico (R): 61.94%
Clayman (D): 37.97%
Republicans retained their two other town-wide posts, Highway Superintendent and Receiver of Taxes. Incumbent Superintendent Dan Losquadro (R-Shoreham) easily defeated Mike Kaplan (D-Coram) with 62% of the vote, while incumbent Receiver Lou Marcoccia (R-East Setauket) was re-elected with 63% of the vote over his opponent who was not actively campaigning.
Losquadro* (R): 61.87% Marcoccia* (R): 63.21%
Kaplan (D): 38.04% Chiaramonte (D): 36.71%
Republicans also retained their five Town Council seats by impressive margins, while they also led a bold effort to oust the lone elected Democrat in Brookhaven, Councilman Jonathan Kornreich (D-Stony Brook).
Kornreich survived a spirited challenge from political newcomer Gary Bodenburg (R-Port Jefferson). The First Council District contains Setauket-Port Jefferson-Stony Brook territory that overlaps with the competitive Fifth District in the County Legislature, which gave the GOP a rare opportunity to contest this blue seat. Kornreich was elected in a 2021 special election with almost 80% of the vote. He won his first full term Tuesday night.
Kornreich* (D): 54.91%
Bodenburg (R): 45.00%
District Two
In this Rocky Point-based district, incumbent Councilwoman Jane Bonner (R-Rocky Point) easily dispatched her opponent, nurse, attorney, and farmer Carol Russell (D-Coram). The district covers northern central to northeastern Brookhaven, from Mt. Sinai to Wading River.
Bonner* (R): 64.59%
Russell (D): 35.33%
District Three
Councilman Neil Manzella (R-Selden) won a special election earlier this year over attorney Alyson Bass (D-Ronkonkoma). Although he won by a relatively thin margin, Manzella cruised to victory with nearly two-thirds of the vote on Tuesday night. The special election results at first gave Democrats renewed optimism in what was already shaping up to be an uphill election year for them in a Republican town.
The Third District spans from Ronkonkoma to Selden and was not a competitive race this year.
Manzella* (R): 64.43%
Bass (D): 35.38%
District Four
The Fourth District is more competitive on paper, taking in diverse suburbs like Bellport. Councilman Michael Loguercio (R-Ridge) has won close elections before, and while Democrats could have contested this seat, Loguercio won by a large margin over Cameron Trent (D-Brookhaven).
Loguercio* (R): 60.41%
Trent (D): 39.51%
District Five
Republicans typically win big in the Fifth Council District, and Tuesday night was no exception, as Councilman Neil Foley (R-Blue Point) was easily re-elected over Francis Salazar (D-Patchogue).
Foley* (R): 66.18%
Salazar (D): 33.77%
District Six
The Sixth District is a sprawling district that covers eastern Brookhaven. It has been represented for ten years by Supervisor-elect Dan Panico. Once territory more friendly to Democrats, Republicans have fully asserted their dominance here, with attorney Karen Dunne Kesnig (R-Manorville) routing her opponent Kerry Spooner (D-Calverton) with almost 70% of the vote.
Dunne Kesnig (R): 68.21%
Spooner (D): 31.71%
Suffolk County District Court Judge, Sixth District
For this County Court Judge position, Steve Weissbard (R) easily defeated Cynthia Vargas (D) by sixteen points.
Weissbard (R): 57.97%
Vargas (D): 41.94%
Other Town Results at a Glance
In Smithtown, the GOP reaffirmed their hold on the government by sweeping all offices on the ballot with at least 60% of the vote in each. Democrats ran three candidates who have run in Smithtown before, with one newcomer.
In Islip, the GOP performed a clean sweep as Supervisor Angie Carpenter (R-West Islip) cruised to a third term over Ken Colón (D-Brentwood).
Carpenter* (R): 63.22%
Colón (D): 36.58%
Republicans also swept the three other positions on the ballot with commanding margins: Town Clerk, Council District Three, and Council District Four.
Republicans remained dominant in Riverhead and Huntington, while outgoing County Legislator Al Krupski (D-Cutchogue) was easily elected Southold Town Supervisor with over 70% of the vote.
The GOP showing was comparatively not as strong in Babylon and Southampton, and Democrats maintained their ironclad hold on East Hampton Township.
However, Republicans appear to have flipped control of the Shelter Island Town Supervisorship, as well-known Councilwoman Amber Brach-Williams (R) leads Arnott Gordon Gooding (D) by just under three points.