If you're looking for a southern getaway from the chilly winter in New York, Key West has a lot to offer. My wife and I first visited Key West on a cruise many years ago, and I remember going parasailing with my daughter. With its warm tropical breezes and casual, inviting atmosphere, we immediately knew we'd be back some day.
The Florida Keys include many popular destinations including Key Largo, Islamorada, Marathon and Big Pine Key. Connecting them all is one of America's most unique scenic car rides, the 110-mile Overseas Highway.
Then there is Key West, the final stop on the Overseas Highway. Key West is the nation's southernmost city and is closer to Cuba, than Miami. You can also reach Key West from Miami by bus, or board a ferry from Marco Island or Fort Myers.
While the city of Key West is actually an island, the historic center is perfect, if you prefer not to rent a car. At only 4.2 square miles, the historic district, or old city, is ideal for walking or biking. There are also golf carts and scooters, which are popular for rental. All of Key West is accessible to water activities, such as swimming, jet skiing, parasailing, fishing, kayaking and boating.
Key West boasts one the best unobstructed sunsets in the entire country. While sunset cruises are very popular, you can experience it easily on land from sunset pier, where hundreds of visitors pack the waterfront daily around 5:30 p.m. And, yes, it is outstanding.
When I visited the Shipwreck Museum this week, I learned how the locals earned a living in the 19th century by salvaging shipwrecks, which got into trouble navigating the turbulent Florida straits, while transporting valuable cargo from Europe to New Orleans. Once the crew and cargo were rescued, the cargo was consigned to warehouses until it could be auctioned off.
At one point, Key West was the richest city in America, in part due the wealth generated by salvaging.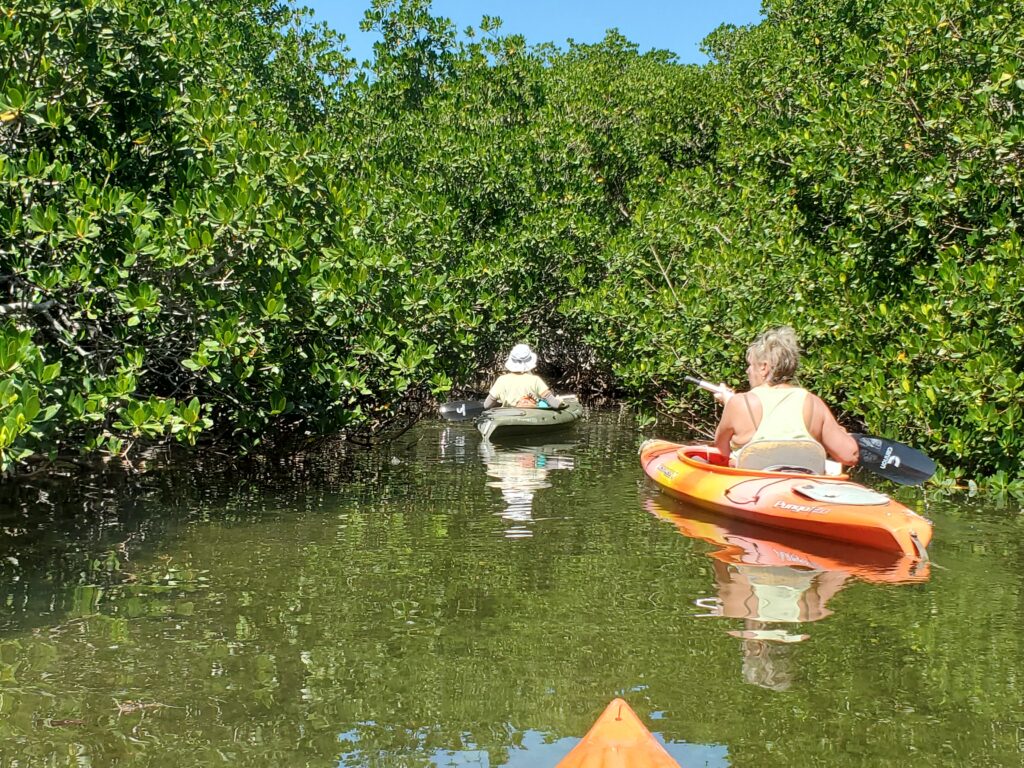 Prior to the Civil War, Florida seceded from the Union and joined the Confederate States. However, Key West remained under Union control, largely because of the U.S. naval base located here. At the time, Key West was home to a large free black population, which grew during the war as more enslaved black people fled from their masters and came under the relative safety of the Union garrison in Key West.
Today, architecturally rich mansions, built by wealthy business tycoons, have been converted into guest houses and inns with modern swimming pools and lush tropical gardens. One such home belonged to Ernest Hemingway, who found inspiration for some of his best work here. Hemingway purchased a pre-Civil War mansion on Whitehead Street in the 1930s and lived here for nearly a decade. Today it is a popular tourist site. Playwright Tennessee Williams also lived in Key West for many years and wrote several plays here. Williams' former home is now privately owned.
Native-born Key Westers are referred to as "Conchs." A conch is actually a medium sized snail, which is cooked in soup or as a fritter. Newer residents left their former homes in the north, after falling in love with Key West while visiting. As much as it's an attraction as a northern escape, beware the summers here, when temperatures can easily soar above a hundred degrees.
While there are many inns, cottages and hotels in Key West, the rates vary greatly. There is also AirBnb and VBRO, where one can find monthly rentals with varying costs, depending on location, size and amenities, such as a pool. That has worked for us lately, but of course we're retired so we have the time for the monthly commitment.
One couple that we met on this trip, Jerry and Judy, shared that this was their tenth time coming to Key West for the month of March. Since they have a large dog, they typically drive down from Buffalo and also spend a month here. Jerry expressed his concern whether climate change will eventually make it too warm to enjoy it here.
It's an interesting question.
While groceries are generally more expensive in Key West compared to Long Island, there are hundreds of restaurants to eat at, ranging from inexpensive taco stands to white linen full-service restaurants. Many of the AirBnb rentals have kitchens or partial kitchens, so it's easy enough to cook if you prefer that option. My wife and I generally prepare breakfast and lunch in our apartment, while having dinner out. The choices are as good as New York, including seafood, Mexican, Thai, Italian, Creole, American and much more. Most places have happy hour from 4:00 p.m. to 6:00 p.m. and some offer half priced appetizers as well.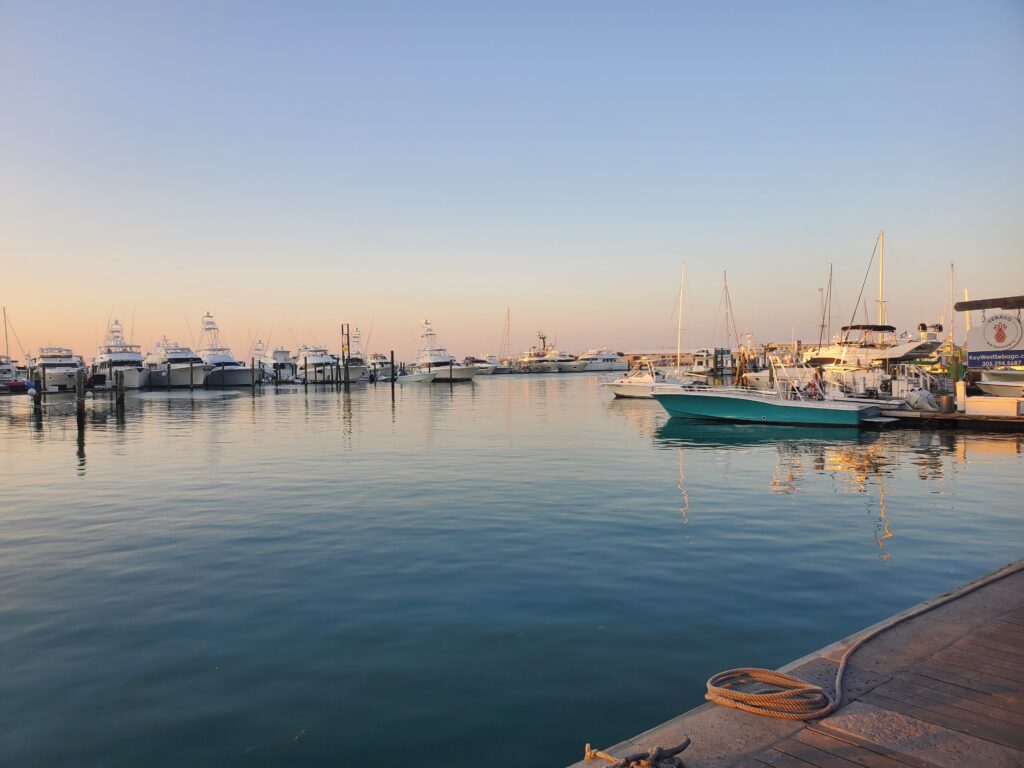 Aside from hundreds of restaurants, there are museums, art galleries, bakeries, antique shops, bookstores, parks, theaters and much more, all walkable in the old city. There are few fast-food franchises in the old city, however the Wendy's and Starbucks here easily blend into the local architecture. For medical care, there are several walk-in urgent care centers and a medical center for emergencies.
Two years ago, while visiting Key West, I rented a scooter and explored the area, while my wife enjoyed the Butterfly Museum, a very unique experience. Last year I rented a bike for the entire month and used it almost every day. I also booked a jet ski tour and a snorkeling excursion, while my wife went around with Mr. Belvedere, our dachshund, in the pet stroller. This year I hit the Shipwreck Museum and have booked a Kayak tour to explore the Mangroves.
My favorite beach here is the one at Zachary Taylor Park. You can rent lounges and umbrellas, and there is a snack stand and restrooms. I love the pine trees which provide shade if you prefer not being in the sun. If you're from Long Island, you may miss the vigorous surf found on our south shore beaches, but the water is much warmer. This week it was 79 Degrees.
MUST SEES IN KEY WEST
Hemingway House and Tour – this is a nice visit and doesn't take very long. Even if you're not a fan, he was a very interesting person, to say the least
Sunset at sunset pier or book a sunset cruise (may not be worth the money if the sky is hazy)
Truman White House – nice grounds on the waterfront and tour of the home
Conch Train or Old Town Trolly Tour – good ways to experience an overview of the area. You can choose to hop off at any stop and then catch the next train or trolley to continue the tour. As for pets, these tours only allow service dogs
Lighthouse – climb to the top for a great panoramic view
SAFETY FIRST
Avoid the hours of 11:00 to 3:00, when the sun is strongest
Keep water with you at all times, including water for your pet
Use sunscreen and a wide brimmed hat when outside for any length of time
Bring good sneakers or sandals suitable for walking or bike riding
For small dogs, a pet stroller is perfect for long walks, and there is storage for water and a water bowl
DUVAL STREET
In the heart of the old city is Duval St., connecting the Key West Harbor at its northern end, to the Atlantic Ocean at its southern end, the southernmost point in the continental US. Key West is bursting with vegetation, including the many colorful and fragrant varieties of orchids and other vegetation.
If planning a trip here, I suggest avoiding the summer— it's simply too warm. American and JetBlue offer direct flights, while other airlines stop in Atlanta or Miami. Some visitors like flying to Miami, then renting a car and coming down via the Overseas Highway. Then you can return the car at the Key West Airport and fly back.
And yet, Key West Airport has no gateways, so all boarding and exiting of jets is performed on the tarmac. The airport is now under renovation, so we had a half hour delay disembarking on this visit.
Like the rest of Florida, many New Yorkers have come to the Keys to make it their permanent home. However, I think it works best as a winter escape. You won't have to contend with the brutal summers here, and you can still enjoy the change of seasons on Long Island, not to mention the opportunity to build that occasional snowman now and then.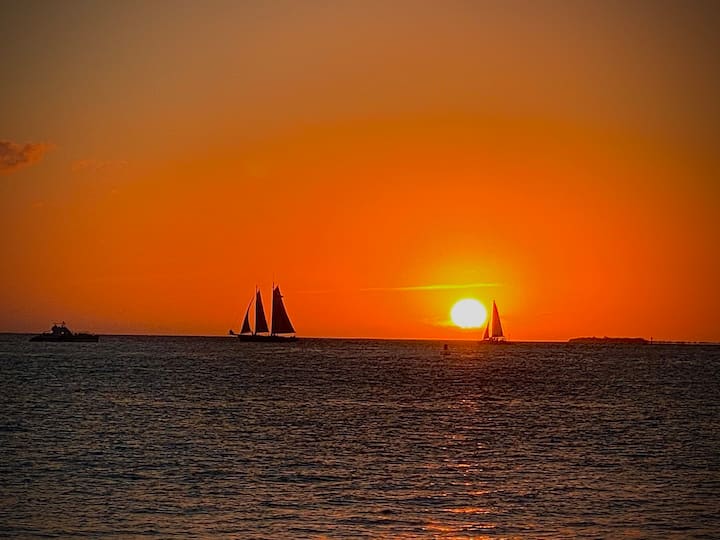 Author's note: Last week I wrote about my favorite childhood memories going on vacation with my family. Do you have any favorite childhood travel memories? If so, please send them to me – [email protected]