In August of 2022, the Lake Grove area welcomed Vanguard Academy Jiu Jitsu. This elite studio, with nothing but 5-star Google reviews, has quickly been catching the interest of jiu jitsu practitioners, while simultaneously inspiring potential novices to this gentle art.
Owned and operated by Jason Rau and Nick Ronan, these two professors began their careers over a decade ago, practicing under the well-known Matt Sera, a 5th Degree Brazilian Jiu Jitsu Black Belt under Master Renzo Gracie, former UFC Welterweight Champion and member of the UFC Hall of Fame.
Guided by Sera's expertise and discovering their own passion within, Rau and Ronan immersed themselves in this self-defense martial art of submission holds and ground fighting.
After acquiring their black belts from Sera, they soon found themselves at the world-renowned Renzo Gracie Academy in Manhattan perfecting their craft with the famous John Danaher, who is highly regarded as one of the best in the industry.
Rau, who was ranked amongst the top ten grapplers in the world at one point, recognized that what started out as a hobby, has now become his career. The quest had begun for Rau and Ronan to venture off and start their own academy. Finding their current location at 2758 Middle Country Road in Lake Grove seemed the perfect fit for its size and its centralized, populated location.
Saying that Rau and Ronan made a name for themselves during their intense and vigorous dedication to the sport is an understatement. So much so that it is not uncommon for world class competitors and title holders to make appearances at the Academy to train, teach or support the facility. When these special guests report to Vanguard Academy, special seminars are administered to members and nonmembers in hopes that all may reap the benefits of the high-level instruction.
For its dream and execution of becoming a cutting-edge facility, the owners chose the name Vanguard, which by definition is "a group of people leading the way in new developments or ideas."
The goal is to create an ever-evolving environment that is clean, nice and aesthetically pleasing. The Vanguard Academy primarily specializes in Brazilian Jiu Jitsu classes for adults and kids. However, other amenities have been added to the list such as a wrestling clinic for youth wrestlers in middle school and high school.
The Academy boasts a woman's only class taught by Katlyn Chookagian. Chookagian is a mixed martial artist in the UFC, she is currently ranked number six in the world, previously ranked as high as number two. It is an honor to have Chookagian teach women of all ages to defend themselves.
Vanguard prides itself on being beginner friendly and strives to create an atmosphere that is welcoming and encouraging. They are dedicated to their members of all ranks in hopes for them to become the very best version of themselves through their own perseverance.
"Vanguard Academy is second home to me and my family. Myself and 2 daughters train with Jason and Nick and we cannot say enough good about them," wrote Vanguard member Erik Cline. "They express deep understanding of the fundamental aspects of jiu jitsu as well as all of the newest developments in the game. Classes for children and adults are excellent. The facility is clean. A very welcoming environment for beginners, or others looking to level up their game. High level training with top tier professionals, or studying fundamentals. There is something for everyone at Vanguard."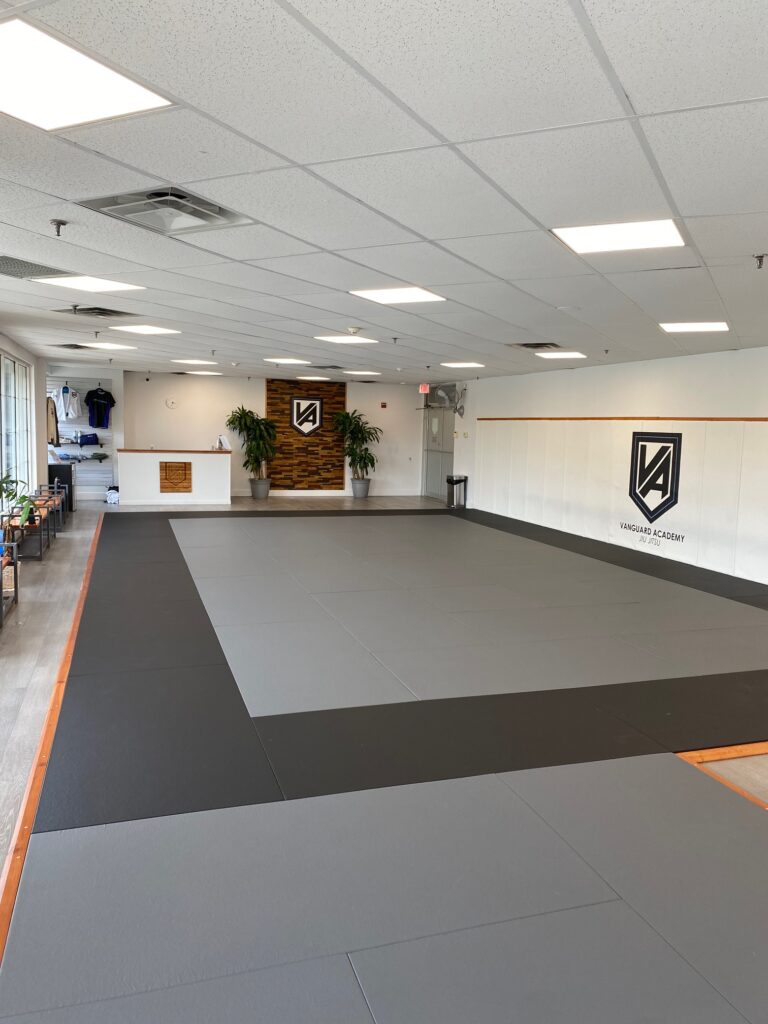 The Vanguard Academy Jiu Jitsu is located at 2758 Middle Country Road in Lake Grove. For more information you may call (631) 615-2974 or visit their website at vanguardjj.com.