This is the start of a weekly column, which will serve as something of a dashboard for news of national, state and local interest. While not getting too granular for the sake of brevity, I will try my best to give as much information as possible.
While this column will likely be related to politics, for the most part, especially in tracking the legislative activities of our Congressmen Nick LaLota (R) and Andrew Garbarino (R), I will include any cultural, social or miscellaneous developments that pertain to the three levels of focus.
National
Perhaps of immediate national interest is that of the ongoing border crisis that appears to be hitting a new epoch towards its eventual collapse. Apart from the ongoing situation in ground-zero for border crossings in El Paso, Texas, is the impending collapse of Yuma, Arizona, another border town that for years has been one of the crucial control points at the Southern border, although not nearly as highlighted as other regions.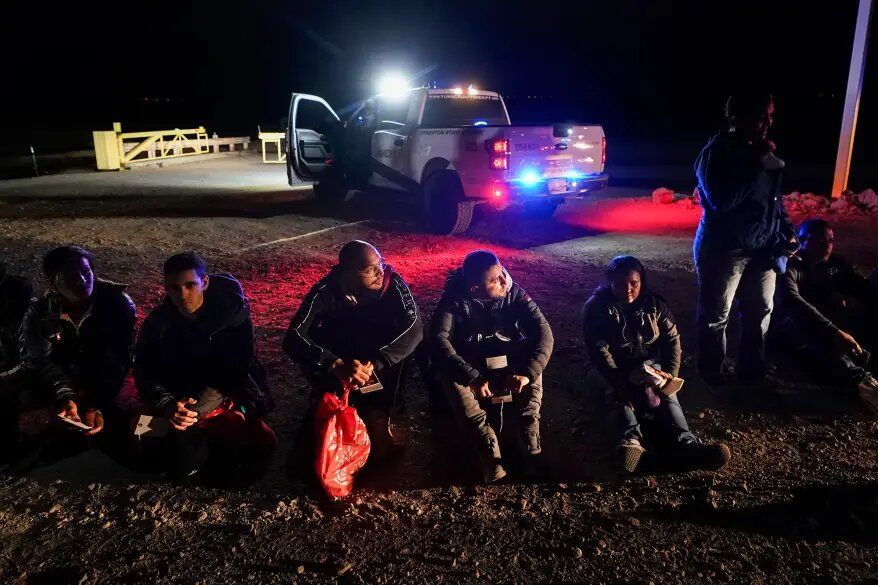 How bad is the situation in Yuma? For a city with just under 100,000 people, it takes in nearly 6,000 migrants – 6 percent of its total population – every week. This accounts for a 171% increase in crossings from 2021-2022. Yuma County Supervisor John Lines says that of those 6,000, about 1,000 to 2,000 are unable to be apprehended.
The porous border in Yuma has put such a strain on the small city's resources that nonprofits, churches, shelters and even hospitals cannot keep up. Lines says that he's received calls from residents such as: 'I had to take my wife to San Diego, I had to take my wife to Phoenix to deliver a baby because there were no more beds at this hospital.'"
A bipartisan commission, including Senator John Cornyn (R-TX) and Senator Kyrsten Sinema (I-AZ), has visited Yuma, but local officials insist they saw a "sanitized" version of the situation.
State
On January 18, Governor Kathy Hochul (D) faced a stunning defeat from her own party in the N.Y.S. Senate. Her top pick for state Court of Appeals, Hector LaSalle, was rejected by the Senate Judiciary Committee and denied a full hearing by the entire Senate.
This is the first time under the current system that began in the 1970s that New York legislators have rejected a gubernatorial nominee to the state\ Court of Appeals.
The move comes as Hochul intends to govern as a moderate, especially after winning the closest statewide contest in New York since 1994. According to the latest Siena poll, about two-thirds of respondents, including many Democrats, believe that judges should have more discretion over setting bail for criminals, a power that's long been eluding New York judges since Nelson Rockefeller ® was Governor in the 1970s.
New York voters also refuse to bear the brunt of any more state tax increases, seeing as they already bear the highest tax burden in the nation.
So, while many citizens appear to be pleased with Hochul's ostensibly moderate governing sense, progressives in the Legislature are not as content.
The 19-member panel, made up of 6 Republicans and 13 Democrats, saw 10 Democrats and all Republicans vote against LaSalle. Senate Democrats also altered the composition of the committee last-minute, adding three Democrats and a Republican, preemptively sealing LaSalle's fate ahead of a vote that many involved in the chamber said was effectively a preemptive rebuking.
The rare display of interparty unity should not be mistaken for any type of consistent unity, at least not on paper.
Democrats in the Senate denied LaSalle a proper hearing because they believe him to be too conservative and an improper check on a steadily conservative-leaning Court of Appeals. Of the 5,000 cases on his legal record, progressive Senate Democrats point to some that they believe show his "anti-abortion" and "anti-labor" stances, casting him a "rightwing lunatic" whose time as a prosecutor negatively affected women, workers and criminals.
Republicans in the Senate are likely relieved to see the majority party fall into disarray at the very start of the legislative season.
Hochul is reportedly considering a lawsuit since LaSalle did not face the entire chamber for a vote. She asserts that LaSalle was the best choice on her Shortlist.
Local – U.S. House
On Wednesday, January 18, freshman Representative Nick LaLota ® of the First District was appointed to the House Homeland Security and House Armed Services Committees
LaLota, as well as the entire New York GOP Congressional delegation, sent a letter to Governor Hochul urging her to rescind the state's COVID-19 vaccine mandate for healthcare workers, citing that it will "ease the strain on our health system and ensure more New Yorkers have access to quality care."
LaLota also rejected a White House invitation that required attendees to be subjected to "excessive and unnecessary" COVID-19 protocols
Representative Andrew Garbarino (R) of the Second District has co-sponsored a bill with Representative Judy Chu (D-CA) to amend the Small Business Investment Act of 1958 to increase access to capital for small businesses. Small Business Investment Companies (SBIC) would see the ceiling for investments grow from 5% to 15%.