National
The 2024 presidential election continues to develop as more candidates drop out of the running and as pundits rush to extrapolate the state of the race based on the 2023 election results and recent poll data.
The presidential contest has seen several fundamental changes over the last couple months. Firstly, Robert F. Kennedy, Jr., nephew of former President John F. Kennedy (D-MA), has abandoned his long-shot primary bid against President Joe Biden and has instead launched a bold independent bid against Biden and the eventual GOP nominee, at this point presumed to be former President Donald Trump.
RFK's departure from the Democratic ticket resolves what many assumed would be an uneventful primary bid, as incumbent presidents – regardless of popularity – usually face no trouble capturing a renomination. Since the inception of the modern primary systems in the 1970s, the only incumbent president to face a difficult renomination bid was Jimmy Carter (D-GA) in the 1980 Democratic Primaries. Then-Senator Ted Kennedy (D-MA), also an uncle of RFK, won twelve contests against Carter in the primary. Carter would later lose to Ronald Reagan (R-CA) in a national landslide.
Recent polling not only indicates the possibility of an RFK spoiler for Biden, but also Trump's strength against Biden in a one-on-one rematch. A recent batch of New York Times/Siena College polls of the critical swing states of Arizona, Nevada, Georgia, Michigan, Pennsylvania, and Wisconsin found Trump either leading or within the margin of error with or without RFK on the ballot. Such polls found RFK clocking in at as low as 19 points in any given three-way race, and as high as 26 points. A notable lead was one of eleven points for Trump against Biden in Nevada. Additional polls from Emerson College and Morning Consult have detected similar liabilities for Biden.
Democrats are understandably bullish on their 2024 prospects after their decent 2023 election results. Despite their overperformance in some areas, such as the Kentucky gubernatorial and their takeover of the Virginia Legislature, the off-year elections are often too localized to extrapolate national tendencies. Furthermore, a good 2021 year for the GOP did not transcend into a "red wave" year in 2022. While both parties will point to relative strengths and weaknesses of the preceding election year, the grain-of-salt model will likely be consulted the most in tandem with the wait-and-see metrics.
A true spoiler election has not occurred since 1992, when businessman Ross Perot (I-TX) split the ideological lines with then-President George. H. W. Bush (R-TX) and handed the election to Bill Clinton (D-AR). Before that was the 1912 election, in which Theodore Roosevelt (R-NY) launched his Progressive "Bull Moose" bid against President William Howard Taft (R-OH), allowing Woodrow Wilson (D-NJ) to be elected in an electoral college landslide with just 42% of the popular vote.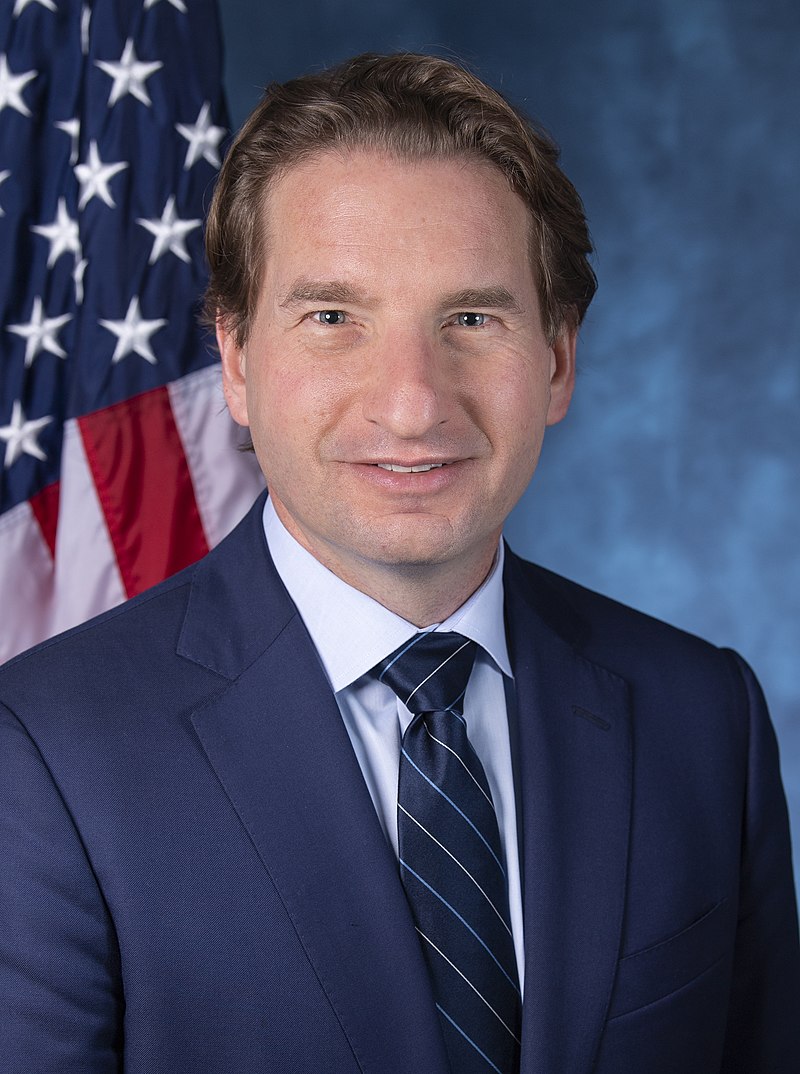 If RFK could have mounted a serious primary bid against Biden, it would have likely signaled complications at the top of the Democratic ticket. Up until two weeks ago, Biden's only primary competitor was Marianne Williamson, a self-help author from California who launched a long shot bid in the 2020 primaries. Williamson currently poses no threat to Biden, but the nature of the Democratic Primaries did change with the introduction of Congressman Dean Phillips (D-MN-03).
Phillips was elected amid the 2018 blue wave that saw him turn a former GOP stronghold of suburban Minneapolis blue. He's been twice re-elected by substantial margins. Phillips has argued that the current poll numbers, including lack of enthusiasm and support within the Democratic base, act as more than just sinister writing on the wall ahead of next year's elections.
"I think in 2020, President Biden was probably the only Democrat who could have beaten Donald Trump. I think in 2024, he may be among the only ones that will lose to him. And that's why I'm doing this," said Phillips in a CNN interview. Phillips also said that Biden's "approval numbers are historically low, rivaling only Jimmy Carter, who got slaughtered, of course, in that election [1980]."
In addition to Phillips' low name recognition, his idealistic bid is complicated by a relatively unified Democratic party who will seek not to upset the current ticket. Incumbency is widely regarded as one of the most significant advantages a candidate can achieve, even with middling approval ratings.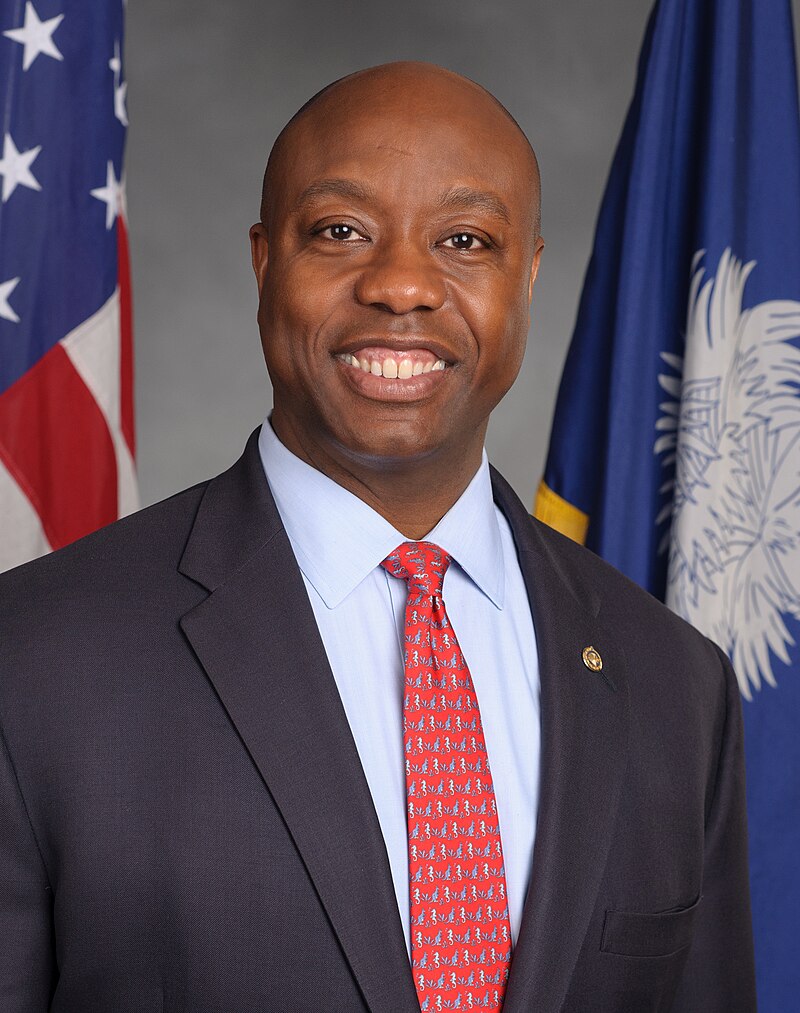 Furthermore, the GOP field has also changed dynamically in the last couple of months. Former Vice President Mike Pence (R-IN), broadcaster and 2021 California recall gubernatorial candidate Larry Elder (R-CA), businessman Perry Johnson (R-MI), and most recently, Senator Tim Scott (R-SC) have all quit the race. Elder and Johnson have endorsed Donald Trump, while the other suspendees have not made formal endorsements.
These candidates join Miami Mayor Francis Suarez (R-FL) and former Congressman Will Hurd (R-TX) as the early casualties of the race. Hurd endorsed Former United Nations Ambassador and South Carolina Governor Nikki Haley (R), while Suarez has not made an endorsement. Minor candidates Steve Laffey (R-CO), the former mayor of Cranston, Rhode Island, and Corey Stapleton (R-MT), former Montana Secretary of State, have also suspended their campaigns.
The dynamics of the Republican nomination have not formally changed, and the race is still down to Donald Trump, Nikki Haley, businessman Vivek Ramaswamy (R-OH), Governor Ron DeSantis (R-FL), former Governor Chris Christie (R-NJ), former Governor Asa Hutchinson (R-AR), and governor Doug Burgum (R-ND).
State
Governor Kathy Hochul (D) is expected to sign the Clean Slate Act as early as next week. This is yet another installment in the long series of criminal-justice-oriented overhauls Albany Democrats have signed since forming a trifecta in 2019.
The Clean Slate Act, if signed, will automatically seal criminal records for New Yorkers three years after sentencing for a misdemeanor and eight years after release from prison for a felony conviction. The bill would not apply to Class-A felonies, such as murder, enterprise corruption, and major or serious forms of drug trafficking and sexual predation.
A person's criminal records would be sealed after the allotted periods of time if the person in question is not on probation or parole or facing other pending charges.
While Hochul has provided light commentary on the bill, sources say she is expected to sign the measure next week. The bill passed the state legislature in June and has awaited the governor's signature since.
If signed, New York would become the eleventh state to have "Clean Slate" laws on the books. Only Colorado has automatic relief, where Pennsylvania and Arizona have petition-based relief. Michigan, North Carolina, Utah, and Virginia have a mix of both, while California has both that are judge-initiated, while employment discrimination against those with "clean slates" is prohibited.
Local
Congressman Nick LaLota (R) of the First District, a member of the Homeland Security Committee, released a statement in support of impeaching Alejandro Mayorkas, Secretary of the U.S. Department of Homeland Security (DHS):
"America, public safety, and our rule of law deserve better than Alejandro Mayorkas whose failed leadership has resulted in over 7.6 million illegal crossings and over 200,000 American fentanyl deaths during his short tenure," said LaLota. "In my service in the Navy, I saw ship captains relieved for infinitely less dereliction of duty. Mayorkas has turned his back on our hardworking Border Patrol Agents and betrayed the American people, costing American lives. It's time to impeach, and more importantly REMOVE, Secretary Mayorkas."
Additionally, Congressman Andrew Garbarino (R-Bayport) has introduced H.R. 6337, The Saving Vet Halls Act of 2023. The bipartisan bill would create a grant program to address the needs of local Veterans Service Organizations (VSOs) to keep their facilities operational.
"VSOs provide critical resources to our veterans and their facilities serve as places for our communities to come together," said Garbarino. "They allow neighbors and families to gather for events like birthdays, weddings, job fairs, and other special occasions. Unfortunately, many Veterans' halls have struggled to survive over the past few years due to declining membership numbers, outdated technology, and facilities in disrepair from years of neglect, leading to the closure of several thousand veteran's halls across the country over the past decade. The Saving Vet Halls Act of 2023 would provide a crucial lifeline to ensure VSOs can continue serving our community."