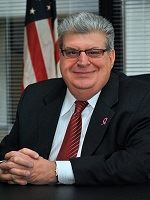 Incumbent Tax Receiver Lou Marcoccia (R-East Setauket) brings a wealth of knowledge in technology, finance, and business management to Brookhaven Town. A nationally-recognized technology expert, Marcoccia's philosophy is to treat his role in government as a CEO to be "involved in key aspects of organization including, strategic planning, public outreach, project management, re-engineering, and implementation of solutions."
Marcoccia's opponent, Tricia Chiaramonte (D), is not actively campaigning.
The Messenger endorses Receiver Lou Marcoccia for Brookhaven Receiver of Taxes.
The Messenger's forecast for this race: Safe Republican.