This coming Saturday, September 23, the annual Great Cow Harbor 10K race will kick off one of the towns most cherished weekends.
The race began back in 1977 when a Northport Resident and avid road runner, John Rakucewicz, thought it would be a fun event for his neighbors during Great Cow Harbor Weekend. According to the Northport Historical Society, the first race hosted 1,002 runners, marking the first of many sought out by professional road runners. The race quickly became the largest race on Long Island, and one of the most prestigious in the country for its challenging terrain and beautiful scenery.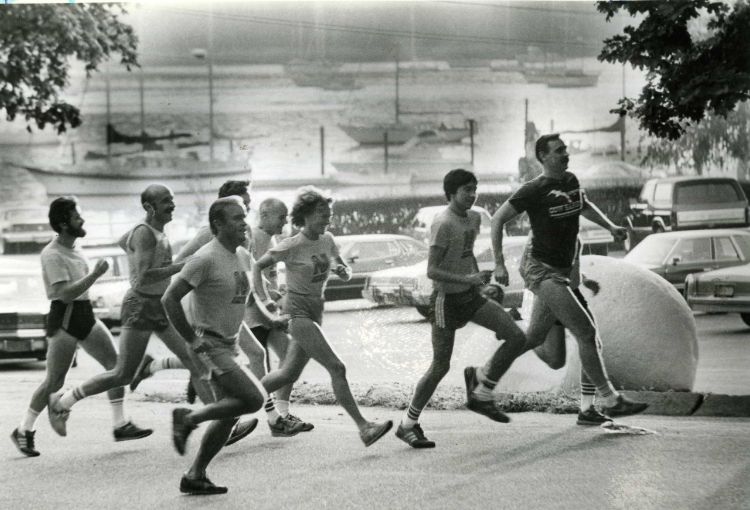 This will be the 43rd race in forty-six years, having been cancelled only three times in history, in 1986, 2001, and 2020. The race brings the community together by lining the sidewalks of the route with neighbors, friends and families.
"Everyone from local amateurs to international Olympians have won it; 1980s British Olympian Steve Binns won the race twice in 1981 and 1984," says the Northport Historical Society. "There have been participants and winners from many countries including Zimbabwe, Mexico, Morocco, Kenya, and Canada (although in current in-person events only U.S. citizens can participate). Many of these visitors are hosted by Northport residents who welcome them into their homes for race weekend."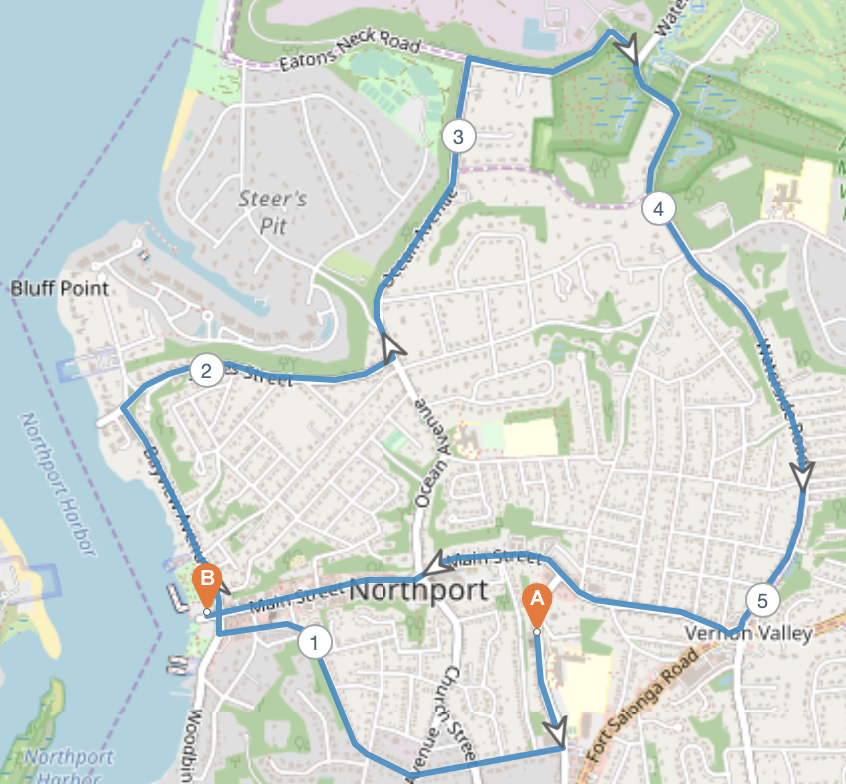 The route on Saturday will be 6.2 miles of road beginning on Laurel Avenue, south of Main Street near William J. Brosnan School. Runners will continue west on Scudder Avenue, then turn north onto Woodbine Avenue at Cow Harbor Park and continuing to Bayview Avenue at Northport Park. Runners will continue around the town, hitting the halfway point on the corner of Ocean Avenue and Eatons Neck Road. The route continues between Henry Ingraham Nature Preserve and Fuchs Pond Preserve down Waterside Road. The final stretch brings runners down Main Street with hundreds of people cheering and supporting till the finish line at Northport Harbor.  
Brandon McNally, a Police Officer from Commack will be running this Saturday for the second time in his career. After a bet made with his coworkers, McNally was able to beat them in last year's race. This year, the competition is with himself as he tries to beat his race time from last year.
"I started training about a month ago," says McNally. In order to prepare for the big race, McNally runs at least three miles, three to four days a week and does some light weightlifting to build up his endurance. "The most difficult part of this race for me is trying to beat my time from last year. I trained harder last year than I did this year."
McNally's wife and kids will be supporting him throughout the race and will be participating in the Great Cow Harbor 2k Fun Run/Walk for charity. Both races support local charities like the Veterans Administration, Ecumenical Lay Council Food Pantry, and Northwell Health Foundation. They are also proud supporters of the Special Olympics.
Todd Eisner, a painter from Commack will be running the Cow Harbor 10k for the eleventh time this Saturday. As a lifelong runner, Eisner participates in many local races including the Summer Series State Race, a 10k at Sunken Meadow State Park. However, to Eisner, "Cow Harbor was a lifelong dream to run. The energy from the spectators makes this a one-of-a-kind race that I look forward to every year."
Eisner stays in running shape throughout the year. He actively runs each week, and annually participates in winter and summer state park races.
"I don't do anything different to prepare," says Eisner. "This is more recreational, and I am trying to beat my own time." He keeps track of his time each year, and it is important to him that he stays in the same range each year. "I try not to get slower with age. I have a detailed log of my past times that I try to beat or match every year."
James Street will be the most difficult part of the race, Eisner tells The Messenger with a laugh.
As a member of The Barley Corn Athletic Club, Eisner will be racing with some other members. Eisner's wife along with families of club members will on the sidelines supporting them all.
According to the Northport Journal, the race has a staggered start, allowing more participants to run in the race without the route being overcrowded. The male and female winner will earn $7,500 each, and a $2,500 bonus for beating course records, 32:18 for women, and 28:22 for men. Saturday's race will begin at 8:30a.m., followed by Great Cow Harbor Weekend activities such as a Decorated Boat Display and an evening concert at the Band Shell in Village Park. Sunday will include the beloved parade beginning at 11:00 AM, street vendors, boat races, and more live music.