An unfortunate reality of legislation and progress is that in order for attention to be given where necessary, a tragic event must shed light on an undeveloped or flawed patch of our rulebook.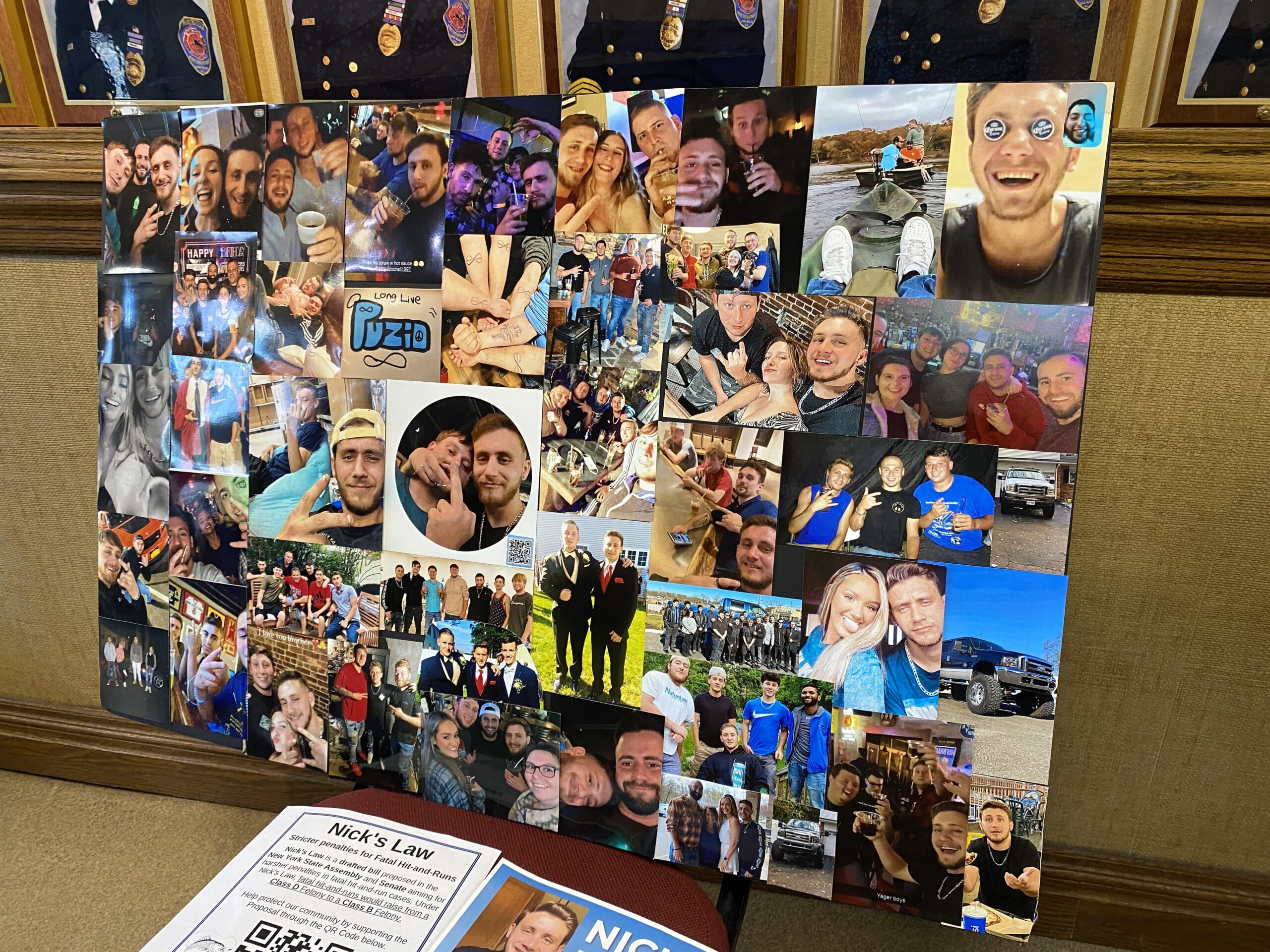 This is exactly the case concerning Nick Puzio. Puzio, 25, was walking across Route 112 in Patchogue on March 12 earlier this year, when not one, but two separate hit-and-run drivers struck him and fled the scene. Nick was taken to a hospital, where received blood donations, but his injuries were too severe for him to survive. 
 This has led local New York State lawmakers to introduce "Nick's Law," or Assembly Bill 6520 and Senate Bill 6051. The Senate bill was sponsored by Senator Dean Murray (R-East Patchogue) and the Assembly bill was sponsored by Assemblyman Doug Smith (R-Holbrook). The bills aim to increase penalties for hit-and-run drivers who do not render assistance to struck pedestrians, by means of harsher fines and a guarantee of a felony charge that will result in jail time.  
Under the proposal of "Nick's Law," a driver who leaves the scene of a fatal accident would face a minimum sentence of ten to fifteen years in prison, regardless of their previous legal history. It would raise the charge for fatal hit-and-run accidents from a Class D Violent Felony to a Class B Violent Felony, in addition to automatically charging drivers with vehicular manslaughter.
The logic of the stricter penalties is simply to dissuade hit-and-run drivers from leaving the scene when they could help save a life. Had Nick received immediate medical attention, he might have survived. The bills do not exonerate a driver from appropriate charges if they are driving under the influence of alcohol or a controlled substance when they strike a pedestrian, rather it seeks to encourage drivers to stop and render aid, and possibly delineating the difference between a tragic accident and a lengthy prison sentence.
The bill was introduced in the Assembly by three Suffolk County Assemblymen on April 12, 2023, where it never left the Assembly Transportation Committee.
In the Senate, the bill gained four cosponsors, including Senator Mario Mattera (R-St. James) and two Upstate Republican Senators. The bill never left the Senate Transportation Committee. 
A press conference was held along a memorial blood drive at the Farmingville Fire House on September 9. In addition to Senator Murray and Assemblyman Smith, Assemblyman Ed Flood (R-Port Jefferson Station), Assemblyman Joe DeStefano (R-Medford), Brookhaven Town Supervisor Ed Romaine (R-Center Moriches), Suffolk County Legislator Nick Caracappa (C-Selden), and Suffolk Legislator Dominick Thorne (R-Patchogue) were in attendance as well.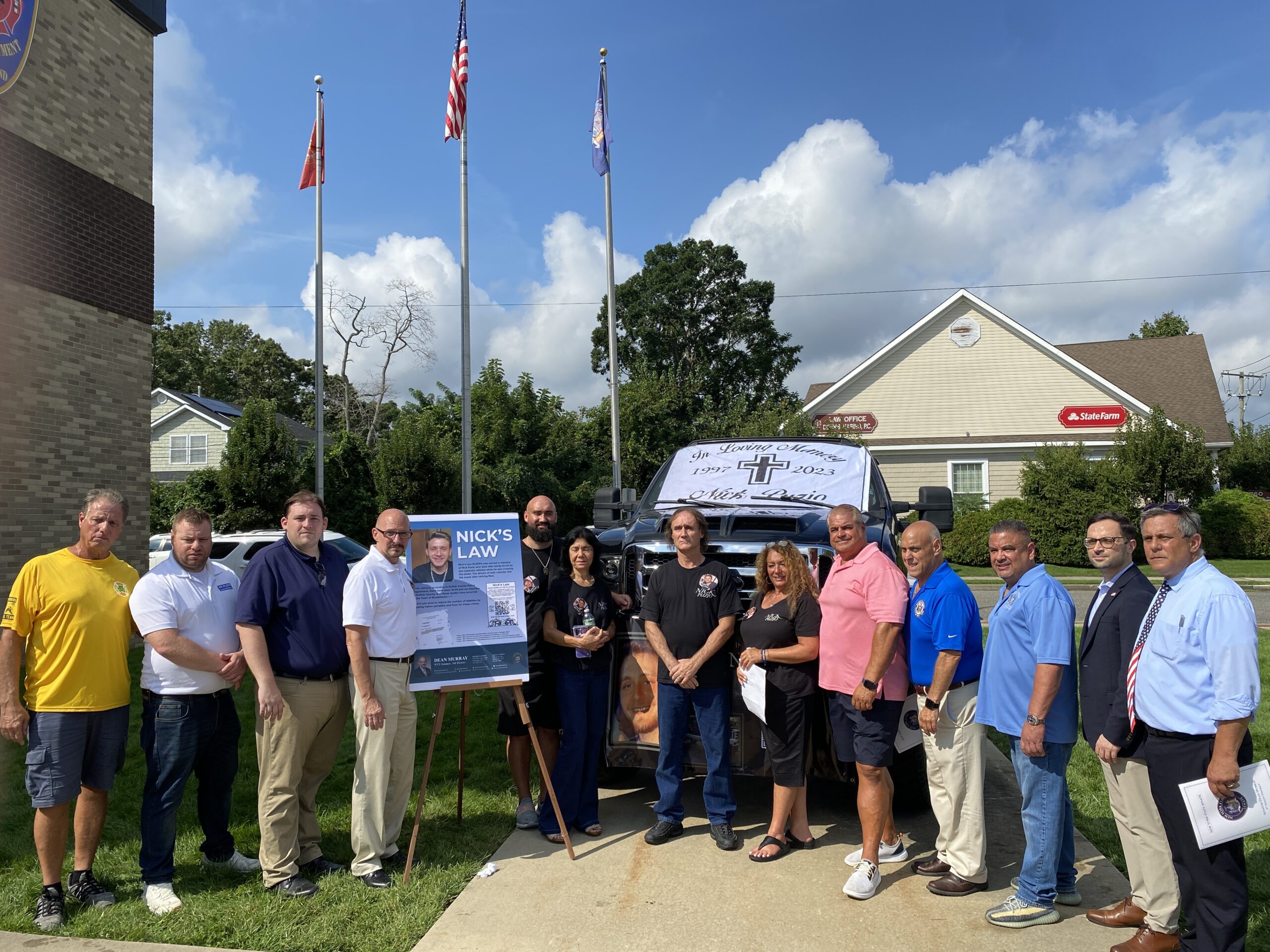 A representative for Senator Anthony Palumbo's (R-New Suffolk) office also attended.
The elected officials joined Nick's family and friends to create a large gathering in his memory, as speeches were given in front of Nick's truck, a passion project shared by him and his friends.
"With the increase of hit and run accidents, "Nick's Law" needs to be in place to serve as a deterrent for such reckless and cowardly choices made by these drivers," said Senator Murray. "We need to do all we can to prevent such atrocities from happening. It is important for the public to get behind this measure and to contact their state representatives to let them know that this important legislation can save lives."
"We gathered today to honor the memory of Nick Puzio, a bright young man taken from us too soon," said Assemblyman Smith. "Nick received the precious gift of blood during his fight for survival, a testament to the life-saving potential within each of us. 'Nick's Law', which I was honored to sponsor in the Assembly, seeks justice for those who flee the scene of a fatal accident. It aims to ensure that such heartless acts are met with significant consequences, with a minimum 10-15 years in jail. Let us come together in unity and remembrance, honoring Nick's legacy and working towards a safer community for all."
Nick's mother Terry gave a testimony: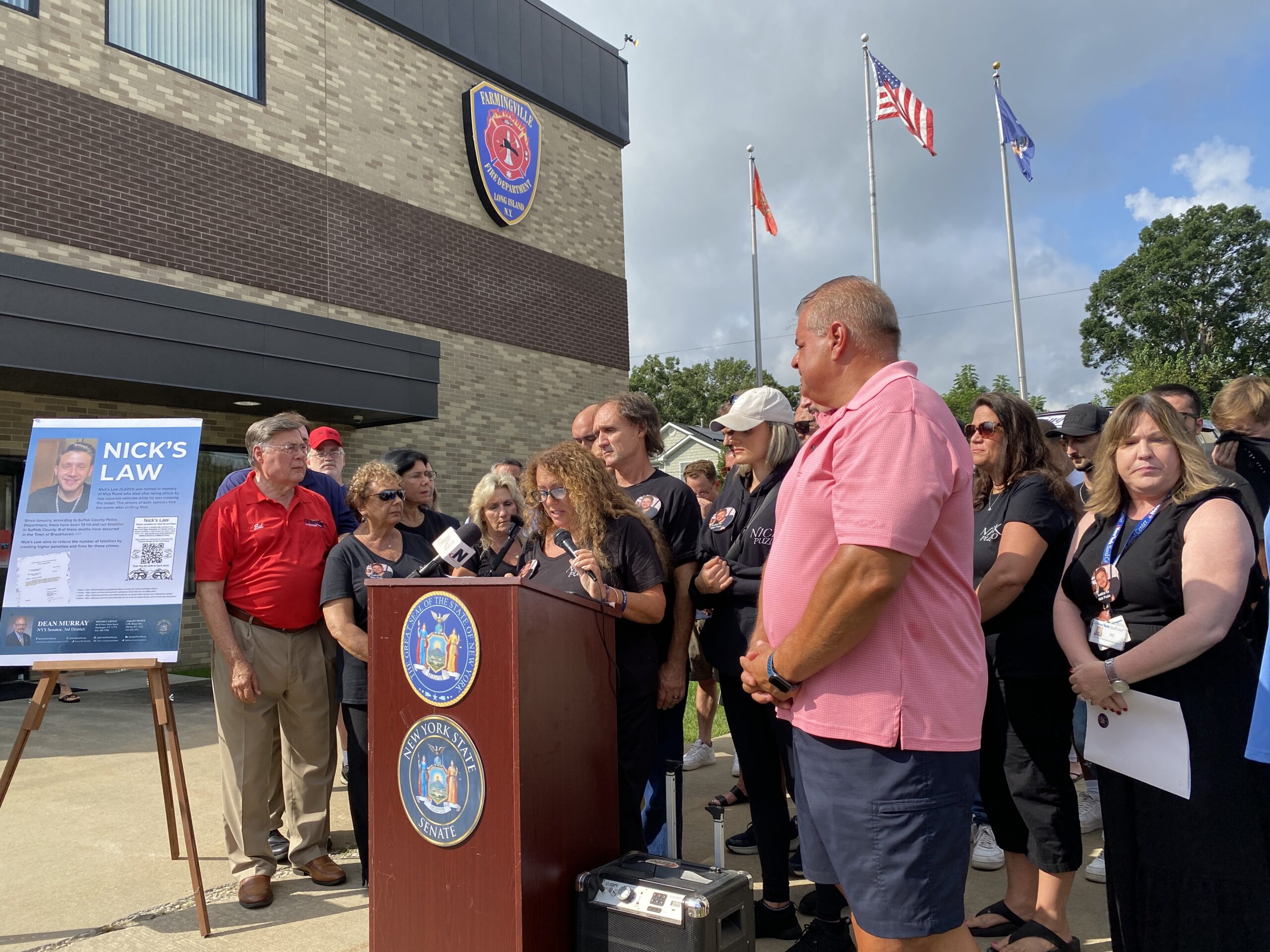 "Our lives changed forever," said Terry. "These individuals cowardly left the scene of this accident, and the action of these reckless drivers led to and caused his death. How does someone hit another human being and drive away and then just go one with their life as if nothing happened? Nicholas was a hard-worker, someone who loved his life, family, and friends. He had a huge personality that lit up every room he entered. He was taken from us too soon; he had so much to live for. This has been the single-most unimaginable loss we have ever endured. Sometimes I don't know how I will get through this tragedy in my life.  
"No parent should ever have to see their child die," she said.
Following the press conference, a blood drive was held inside the Fire Department. According to the New York Blood Center who facilitated the drive, the drive was tremendously successful, yielding ninety-two units of blood, which will go on to save 276 lives.
The Messenger sends our condolences and prayers to the Puzio family and applauds their efforts to make "Nick's Law" New York State law.