As summer comes to a close, we enter two seasons: autumn and campaign, the latter of which is what we'll be examining a bit closer than the other.
As prominent battlegrounds emerge, we think it's fair to assess the races on the safer side of the campaign trail, as they make up the lion's share of total seats on the ballot this fall.
Note that The Messenger is not formally endorsing any candidates on this list. This is only a preview of the races that are not expected to be competitive.
District 3 – Legislator Jim Mazzarella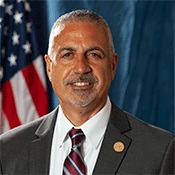 The Third Legislative District has been represented by Jim Mazzarella (R-Mastic) since May 2021, when he defeated former Legislator Kate Browning (D-Shirley), who was eyeing a political comeback, by ten points in a special election. Mazzarella would defeat Browning in the 2021 general election by a whopping twenty-six points.
Browning ousted Peter O'Leary (R) in 2005 and held the seat until 2015.
The Third District spans from Brookhaven hamlet to Eastport along the South Shore, encompassing Mastic, Shirley, Yaphank, Moriches, Smith Point County Park, and extends north towards Manorville.
The district has since resigned its intense Democratic preference for Kate Browning and has taken up a new dark-red hue in the current political era.
Mazzarella faces businessman and environmentalist Thad O'Neil (D-Brookhaven) this fall. According to O'Neil's website, he will "support the Water Quality Restoration Act for Suffolk County and prevent Republicans from weaponizing our water quality."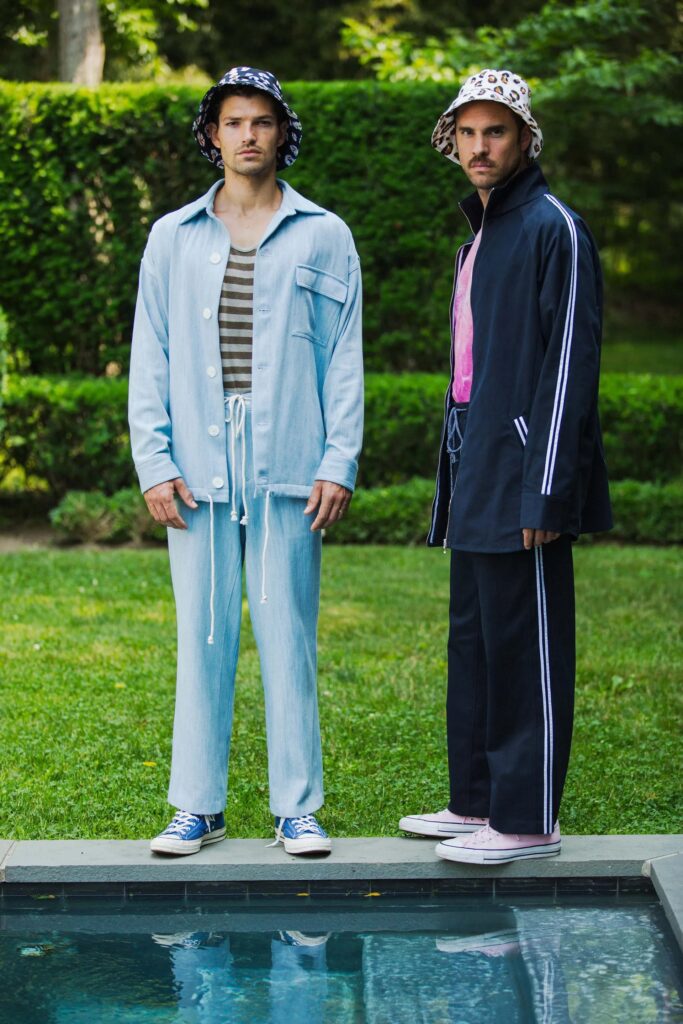 The Messenger rates the Third District as Safe Republican.
District 4 – Nick Caracappa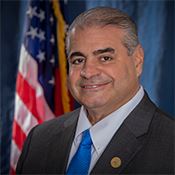 Nestled in the heart of Central Suffolk is the Fourth Legislative District, represented by Nick Caracappa (C-Selden).
The Fourth District stretches from Holtsville to Medford in the south, north to Selden and Coram, and contains all of Farmingville and parts of Lake Ronkonkoma.
The Fourth District was represented by Tom Muratore (R-Ronkonkoma) from 2010 until his death in 2020. Muratore won a competitive three-point race in 2009 and was elected by landslide margins in subsequent five elections.
Nick Caracappa, son of former Legislator Rose Caracappa, for whom the auditorium at the Legislature building in Hauppauge is named, won the open seat by a forty-point blowout in 2021.
The district's makeup of working-class towns has allowed it to fit nicely into the Republican fold, especially as the GOP has re-asserted dominance across Suffolk since 2021.
Caracappa's opponent Tim Hall (D) is not actively campaigning.
Regardless, The Messenger rates this race as Safe Republican.
District 8 – Anthony Piccirillo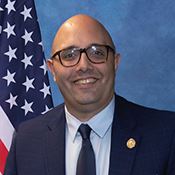 Republicans recently broke a forty-year drought in the Eighth District with the election of Anthony Piccirillo (R-Holtsville) in 2019. Piccirillo almost took down well-known Legislator William Lindsay (D) in 2017, losing by just 200 votes. Piccirillo won a narrow 2019 rematch by just over 200 votes.
His 2021 re-election saw him win with 72% of the vote.
The Eighth District runs from Oakdale to Bayport along the Great South Bay, taking in Sayville. It runs from Bohemia in the west to Holbrook and Holtsville in the east, taking in some parts of Ronkonkoma in the north.
This half-Brookhaven, half-Islip district was one that was more Republican on paper, but popular, more centrist Democrats, such as Steve Levy – now a Republican – of Bayport, were able to keep the working-class populations in their fold. Piccirillo broke the streak in 2019 and then shattered the Democratic foothold in 2021.
He faces Heather Gallagher (D) this year.
The Messenger rates this seat as Safe Republican.
District 9 – Sam Gonzalez
The Ninth Legislative District contains one of central-western Suffolk's bluest hamlets: Brentwood.
Now-Senator Monica Martinez (D-Brentwood) ousted incumbent Rick Montano (D) with 70% of the vote in 2013. Montano only had the Working Families endorsement. Martinez would win in her own right again in 2015, even as Montano picked up the Democratic line. She would easily dispatch her Republican opponent with 80% of the vote in 2017.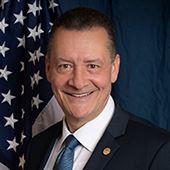 2019 saw the election of Samuel Gonzalez (D-Brentwood) with 75% of the vote. He was re-elected in 2021 with 72% of the vote.
The Ninth District runs from Bay Shore and Islip proper in the south to parts of Hauppauge in the north, containing most of Brentwood – a 72% Hispanic community – in the process.
Gonzalez faces author, RN, and life coach Teresa Bryant in 2023.
The Messenger rates this seat as Safe Democrat.
District 10 – Trish Bergin
This Islip-based seat was once held by Minority Leader Tom Cilmi (R) during his tenure in the Legislature. He won election after election by commanding margins.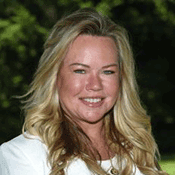 Incumbent Trish Bergin (R-East Islip) won the open seat in 2021 by a two-to-one margin over Carla Simpson (D).
The L-shaped Tenth Legislative District contains MacArthur Airport in the east, extends east to Islandia, then drops directly south all the way to Great River, picking up Central Islip, Islip Terrace, and East Islip along the way.
Bergin faces Derek Stein (D-Central Islip), a former legislative aide to DuWayne Gregory (D) and current aide to outgoing Legislator Al Krupski (D-Peconic) of the North Fork-based First District.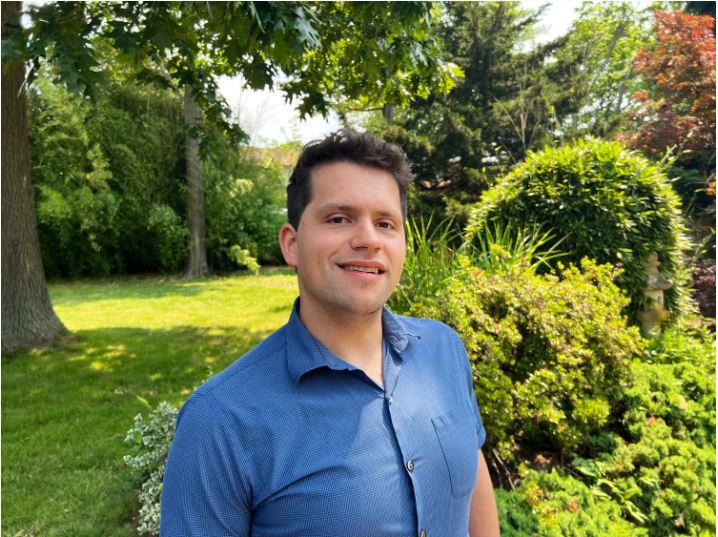 The Messenger rates this seat as Safe Republican.
District 11 – Steve Flotteron
During the first half of the 2010s, the Eleventh District was represented by Thomas Barraga (R), who ran unopposed in his last two elections in 2013 and 2015.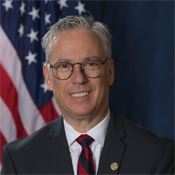 The 2017 saw Steve Flotteron (R-Bay Shore) ascend to the post by just over ten points, a close race for such a Republican district. Flotteron saw an even closer eight-point race in 2019 against Joseph McDermott (D). In 2021, Flotteron won with 70% of the vote.
The Eleventh District runs from West Islip to East Islip, and north to North Babylon, containing Brightwaters and Bay Shore. The Babylon portion of this district explains the competitive edge the seat recently had. However, Flotteron appears to be in the driver's seat again.
The Messenger rates this seat as Safe Republican.
District 12 – Leslie Kennedy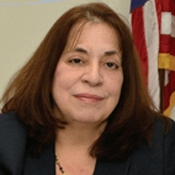 Leslie Kennedy (R-Nesconset) has held this seat since 2015, after her husband John (R-Nesconset) vacated it to run for County Comptroller that year. Since then, Leslie Kennedy has never won a race with less than 65% of the vote. In 2021, she dispatched Mike Siderakis (D) with 73% of the vote.
The Twelfth District runs from Hauppauge in the west to Centereach in the east, containing Village of the Branch, Ronkonkoma, Nesconset, and Lake Grove. This is one of the most Republican parts of Suffolk County, all but ensuring Kennedy's re-election this year.
The Messenger rates this seat as Safe Republican.
District 13 – Rob Trotta
The other Smithtown-based district is the Thirteenth District, a North Shore-based seat that runs from Commack to Head of the Harbor, containing Fort Salonga, Kings Park, Nissequoge, and Smithtown proper.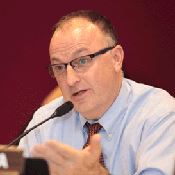 Rob Trotta (R-Fort Salonga) was first elected in 2013 and has won with commanding margins in each election since. In 2021, he took a majority of the vote in a three-way race, a very difficult accomplishment in any jurisdiction.
Owing to the intensely Republican geography and Trotta's baked-in incumbency, he is all but certain to win in November.
The Messenger rates this seat as Safe Republican.
District 14 – Kevin McCaffrey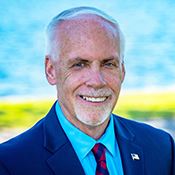 Presiding Officer Kevin McCaffrey (R-Lindenhurst) narrowly flipped this seat in a five-point race in 2013, and won a tighter three-point contest in 2015 against Tim Sini (D), who would later be elected District Attorney in 2017.
McCaffrey's successive three campaigns would venture north of 60% of the vote.
The Fourteenth District runs from Copiague in the east to Babylon proper in the west, also containing Lindenhurst and West Babylon.
The Messenger rates this seat as Safe Republican.
Despite the safety of these races, The Messenger intends to sit down with the candidates within Brookhaven, Islip, and Smithtown for candidate spotlights ahead of the November elections.