Let me try and depict the South Shore Dive. Well, it looks like exactly what it's called– a dive. At first sight, it looks run-down, nearly boarded up, and closed for business.
Never would you imagine what's inside.
Upon entering the restaurant, located at 65 Main Street in West Sayville, you can almost tell this is a place you'd find in Williamsburg, Brooklyn with its random, eclectic and free-spirited feel to it.
In addition to the great meal, The South Shore Dive is the holder of my all-time favorite drink. It's called the "Holy Lola," and it is their top-seller – so you know I'm not alone. It features Silver Tequila, local lavender, fresh-pressed lime and a hint of orange (pictured top right). I am not usually one to rant and rave about a drink. I stay pretty basic and don't venture too far outside my comfort zone— but this one was hands down worth the risk, and will absolutely be ordered on my next visit. I had two.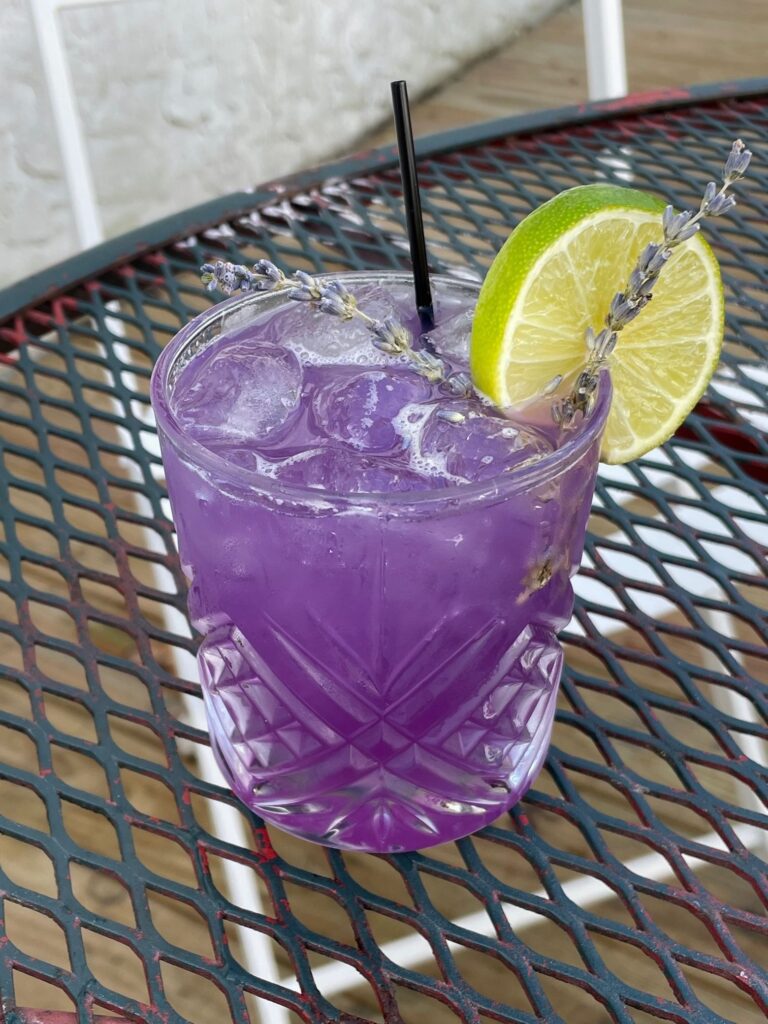 We sat outside in the patio area. At first glance, you wouldn't even think there was one, but there is, and it is decorated with swings, unmatched furniture and "hipster-like" décor, if you will. It was a beautiful day for brunch with the perfect laid-back atmosphere. I ordered the Free-Range Wings to start with a Garlic Parmesan Dry Rub – delicious.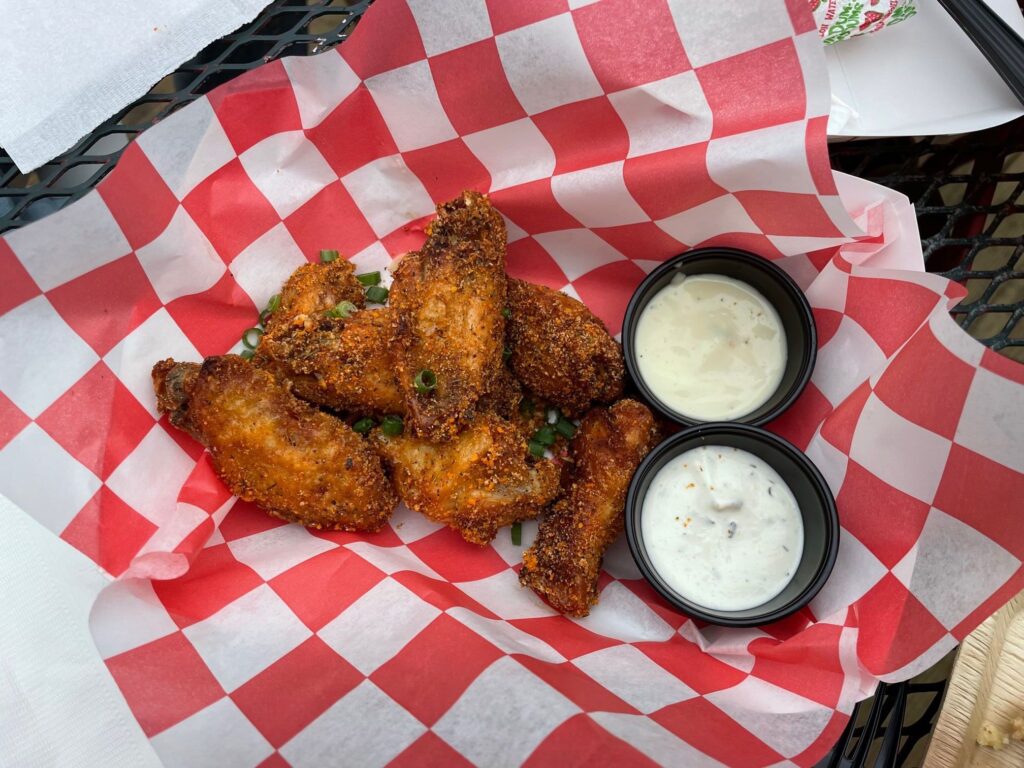 The dry rub was rather crispy, a decent amount of meat, and the right amount of flavor.
For a meal, I ordered the Chicken BLT – avocado, bacon, lettuce, tomato and chipotle aioli on pumpernickel bread. I had mine grilled. It was the right amount of flavor all around, with a piece of chicken that didn't have me jamming my jaw wide open to try and take a bite of (I know you know what I mean). It was a well-proportioned sandwich that was grilled and topped with flavor.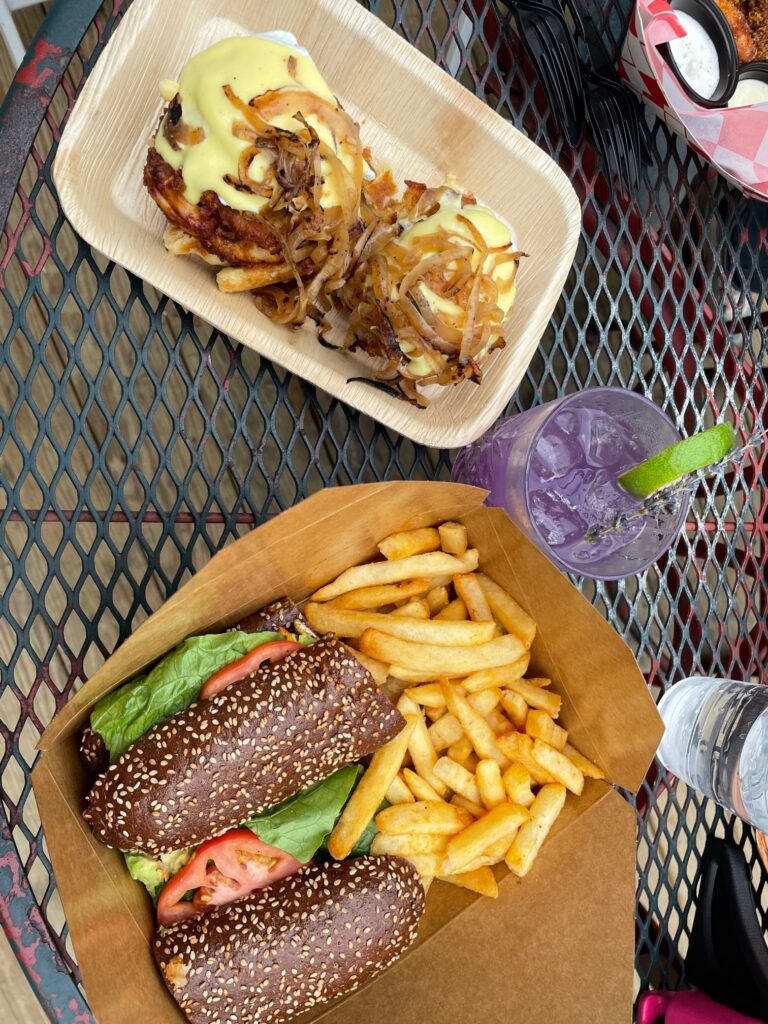 We also ordered a Chicken and Waffle Benny. "As far as this food review… it's a 10 out of 10," was the promise I received. Buttermilk fried chicken, maple, waffle, caramelized onion and bearnaise served with home fries… the final verdict sure was: a 10 out of 10. Just perfect.
This has been the most enjoyable establishment I have been to throughout my "Dining with Deana" series thus far. Everything was working. The service was impeccable, the food was delicious, and the overall atmosphere was so relaxing and enjoyable, making for a beautiful Saturday brunch.
The South Shore Dive is a lowkey "hole in the wall," for lack of a better term, that will surely take you by surprise. To my understanding, the crowd picks up for Tuesday night trivia night and Wednesday night Bingo. Word on the street is they raffle off pretty awesome prizes, too.
I may make an appearance, for the prizes, the fun and definitely the food!