Hundreds gathered in mournful remembrance to honor the 384 9/11 first responders who passed last year due to related illnesses at the 9/11 Responders Remembered Memorial Park in Nesconset on September 17.
The ceremony began with a rendition of the National Anthem by Alyssa Curcio, followed by an opening benediction given by Pastor Bill Minson, a longtime minister to 9/11 victims and their families.
In the years that have passed since 9/11, more than 2,000 first responders have passed away due to 9/11 related illnesses, and over 10,000 have contracted 9/11 related illnesses.
Their plight did not go unnoticed by John Feal, founder of the Feal Good Foundation. He remarked, "the first 21 years since has decimated the 9/11 responder community."
"The next 21 years are going to eradicate us," continued Feal, who worked at Ground Zero in the aftermath. "I don't say this lightly… many of you that are here today are going on that wall."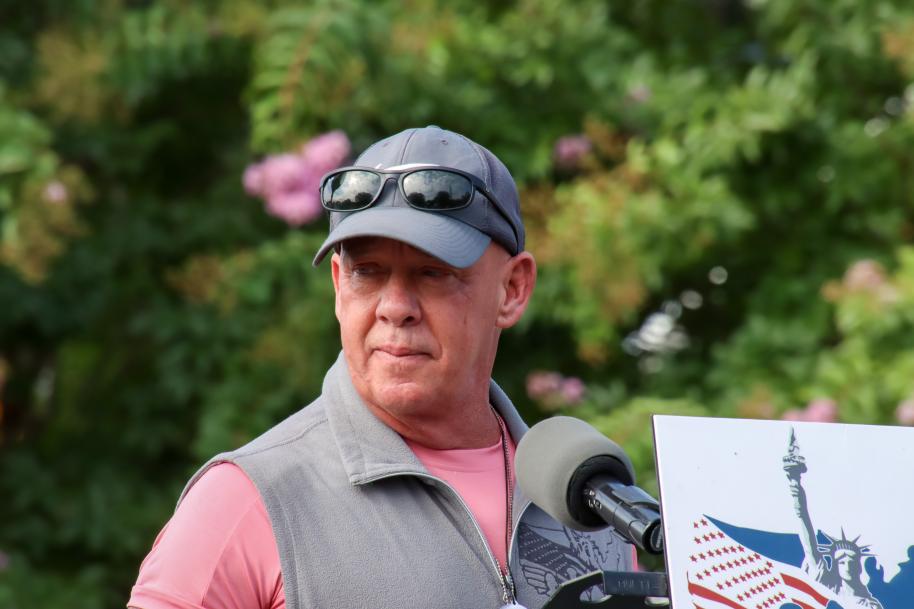 The ceremony, held once a year, sees names added to the walls' south-facing side. This year's ceremony broke tradition out of necessity and had names engraved on the front of the wall.
With the current trajectory of name additions, new wall space will be needed in four years. The desperately needed granite walls are a huge future expense, making fundraising efforts that much more important.
Judy Simmons, president and chairperson of 9/11 Responders Remember Park, indicated they expect the current rate of names to continue.
Since the park's founding, there have been many aesthetic changes as the park expanded to incorporate a steel girder from Ground Zero. The expansion went smoothly, with the additional walls unlikely to pose a challenge.
"Every time we do this event, a part of us dies," said Feal. "This is a lot of long hours and a lot of painful work…"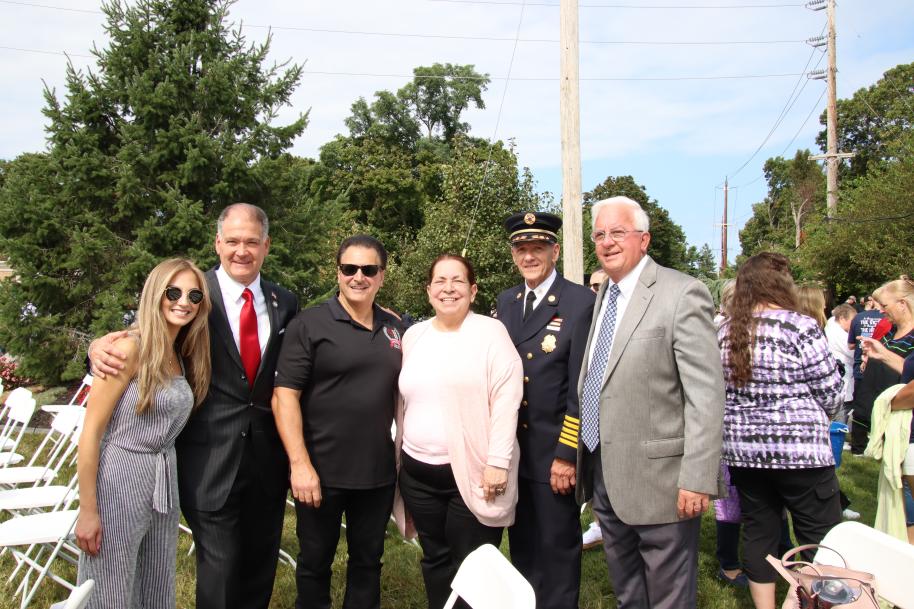 What separates this ceremony from other 9/11-related events is that it honors responders who have died since 9/11. Specifically, each ceremony features a bell rung for each newly added name. The grieving process for many families present has just begun, adding an incredibly heart-retching layer.
For those in the community of 9/11 responders' family and friends, the park serves as a crucial pillar.