Bethel Hobbs Community Farm, owned by Bethel AME Church in Setauket, and lovingly known as "Hobbs Farm," has an amazing story of how it came to be what it is today.
Having laid dormant for many years after the death of its owner Alfred Hobbs in 1996, it experienced what is nothing short of a physical and spiritual revival in 2007. Ann Pellegrino, who lived down the block on Oxhead Road, wanted to start a garden to help provide healthy vegetables to those in need. Having passed the large parcel of land daily, she thought maybe there was a way to plant there. After inquiring around town about the parcel, she learned Hobbs had left the farm to his Church hoping they would somehow continue using it. She approached the Church about her ideas to use the land to feed the locals in need.
This obviously aligned with their core values, and they gave her permission to try. One of the first things she did was to have the soil tested by the Cornell Cooperative, and it was decided the depleted soil would not be able to grow anything. Undeterred, she learned about soil, replenished it with the nutrients it needed and she planted. She planted with low expectations; then, she prayed, but she prayed with the highest of expectations. And when the first harvest came, it was an overwhelming abundance of crops. So much so, that Ann and her new team of volunteers weren't prepared for just how much produce they had reaped.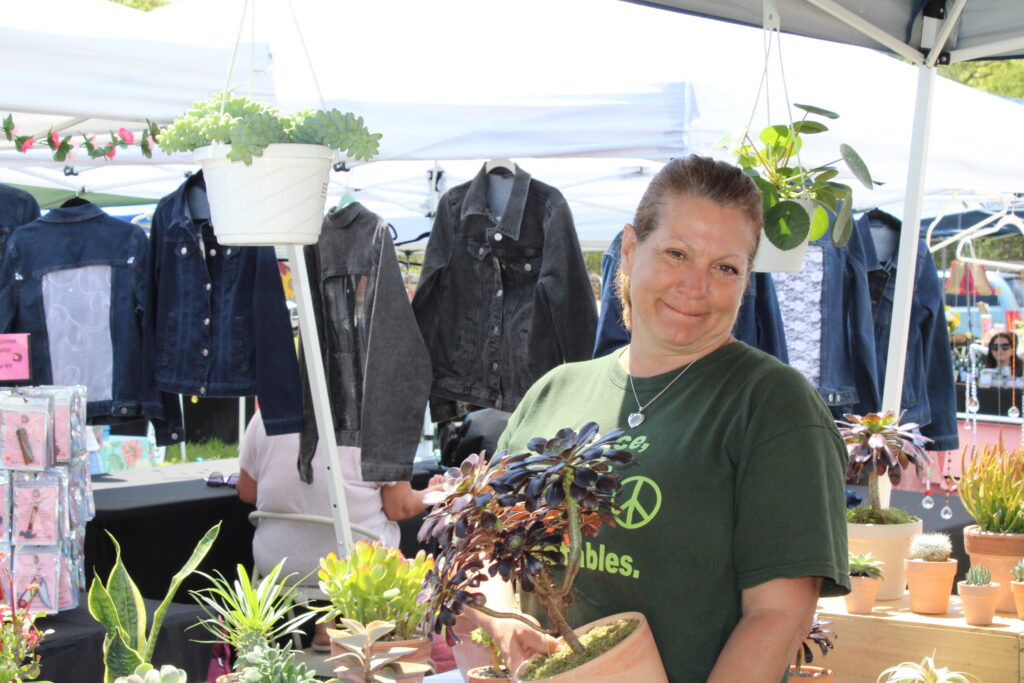 They reached out to local food pantries to provide them with the fresh produce. Ann, having gone through a few difficult years, knew all too well that food pantries are a wonderful resource, but mostly only carry canned and boxed goods– certainly not farm fresh organic vegetables.
Lighthouse Mission was the first to respond, but there was so much to give. They reached out to many other food pantries until the produce was all given away. Seven food pantries in total took away a bounty of fresh produce to share with the many Long Islanders in need. This was way above and beyond what this land and this small team of people should have produced.
Fifteen years later, the core group of Ann, the church and countless volunteers and school programs grow and harvest about 50,000 pounds of organically grown produce annually. Twelve food pantries are still the recipients of most of it. Over the years, they added a farm stand on the property so locals can come and, for a small donation, can pick from that.
Hobbs Farm, a not-for-profit organization, relies heavily on volunteers and donations. They host fundraisers, fairs and 4K runs to raise money to cover costs. Volunteers are always needed, and always welcome. You can show up and get assigned a task, stay a little or stay a while. All ages are welcome. Even the smallest donation can help out in a big way. A little older or a little less stable on your feet, you too can help.
There are jobs for all ages and ability ranges. They even have a wheelchair-accessible section, so all can garden. Everyone is welcome at the farm, and here at Hobbs Farm we truly reap what we sow!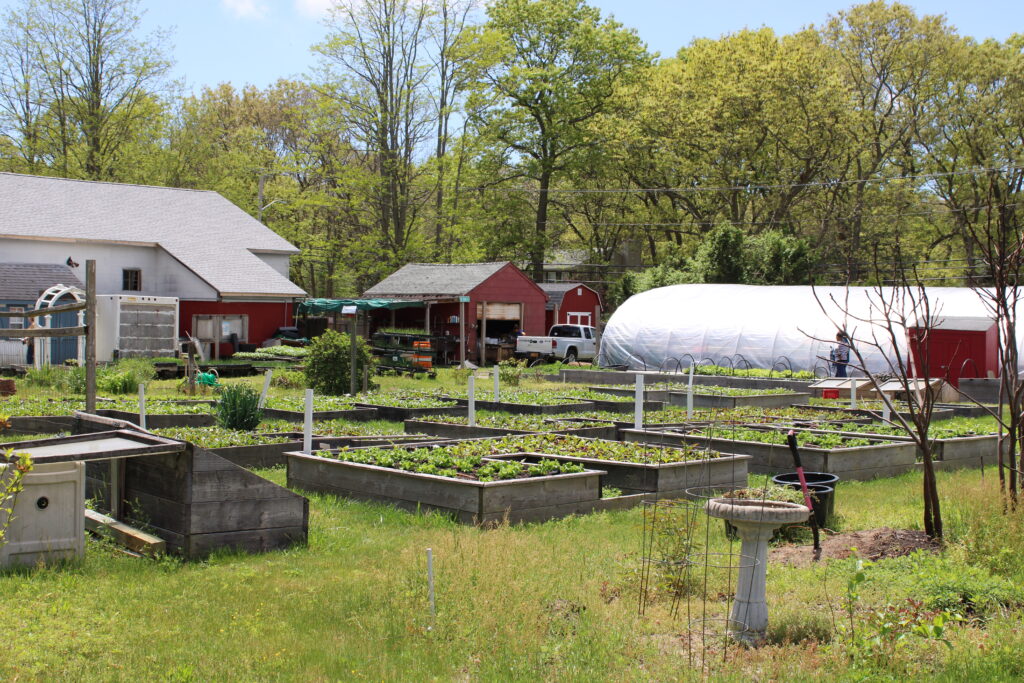 To learn more, visit www.hobbsfarm.info or their Facebook Page: Bethel Hobbs Community Farm.