Michelle Bond, Congressional Candidate for the First Congressional District (NY-1) and the current CEO of Advanced Digital Asset Markets (ADAM), has a long, and dark, history in the crypto world.
Bond, who previously worked for the Senate Banking Committee and the Obama Administration SEC, has been a crypto lobbyist since 2018.
Ripple is a cryptocurrency company focusing on exchanging currency that processes transactions globally.
In December 2020, the Securities and Exchange Commission (SEC) announced they had filed an action against Ripple, and two of its executives; Christian Larsen, the co-founder and former CEO; and Bradley Garlinghouse, the current CEO, due to allegedly raising over $1.3 billion illegally through the sales of XRP.
This scandal depleted the company's reputation and tainted its belonging in the crypto world.
But what does this have to do with Michelle Bond?
She was no less than the head of Government Affairs. With good reason, she severed her ties with the company and removed her position from her experience section on her LinkedIn.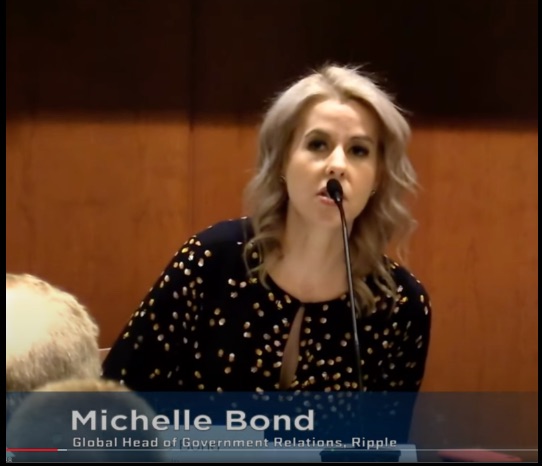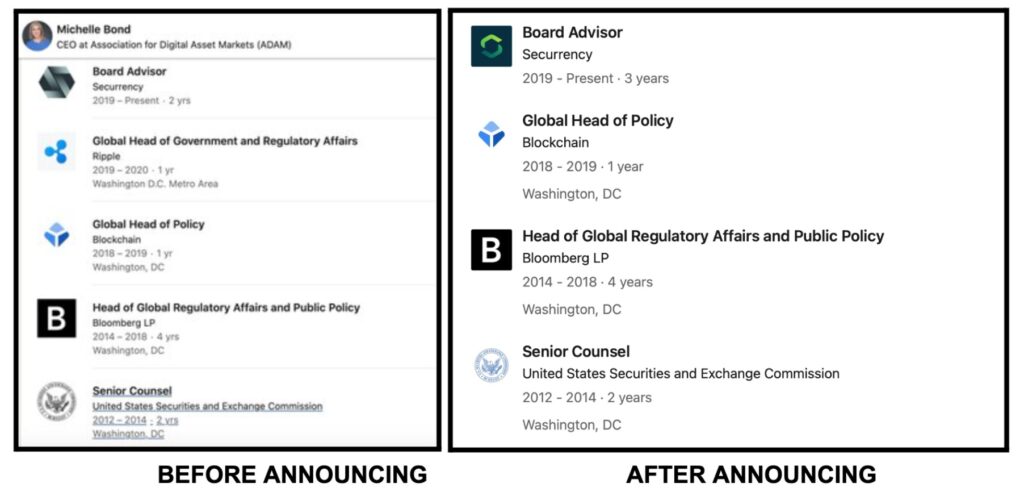 A simple Internet search will show Bond's secrets that prove what her intentions are as she runs for Congress. Bond has spent the last 2 years lobbying Congress for the crypto sector to achieve a self-governing status and to avoid following the rules from regulators like the SEC and Commodity Futures Trade… (CFTC). She celebrated her lobbying success publicly on Twitter in June.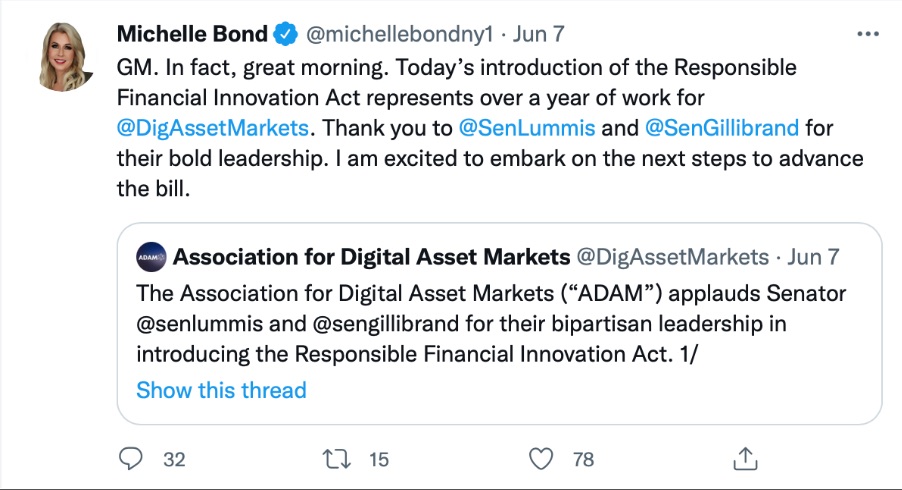 Bond doesn't have many political connections in New York, so she bases her support on Stand for New York, a Super PAC incorporated in Texas. Their support for Bond is a double-edged sword, as they strongly oppose NY-1 Congressional candidate Nick LaLota. Super PAC has donated $331,307 against LaLota– they have yet to disclose their donors. Could it be crypto money?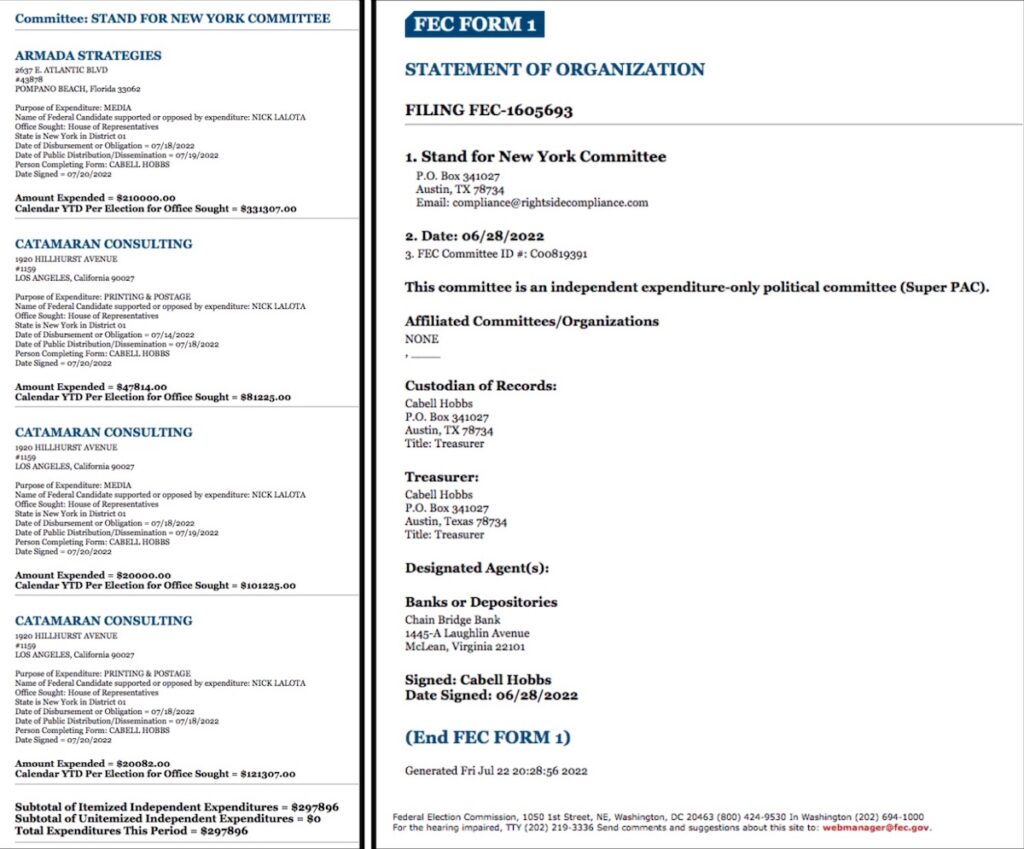 Bond, 43, is dating and living with boyfriend Ryan Salame, 29. Love is love, but is it?
Salame is co-CEO at FTX Digital Markets, which, as per his LinkedIn, is "the Bahamian subsidiary of FTX Trading Ltd." Since the company is located in the Bahamas, they are exempt from paying US taxes– think rich.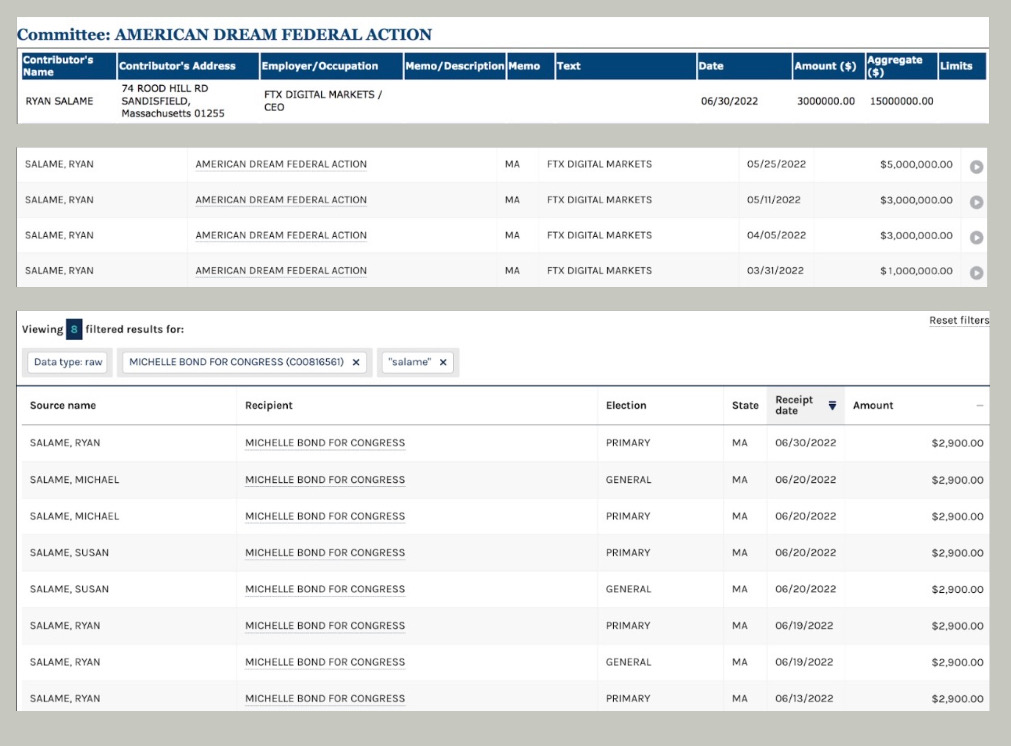 Shortly after Bond filed for Congress, Salame made a $3 million contribution to American Dream PAC. The PAC supports pro-crypto candidates. In total, Salame has donated $15 million to American Dream PAC.
Salame's family has donated money to Bond's campaign and she accepted the maximum allowable contributions.
There's a pattern here…
Salame is the common denominator in Bond's campaign: he is the looks, he is the money, and he is present at every campaign meeting and event. Prior to this election cycle, Salame funded several Congressional races.
In February, the Washington Post discussed Salame's involvement in past Congressional races: "In one of the latest moves, a group of top executives that includes FTX's CEO of digital markets, Ryan Salame, formed a super PAC aiming to spend $20 million in the midterm elections on electing crypto-friendly candidates."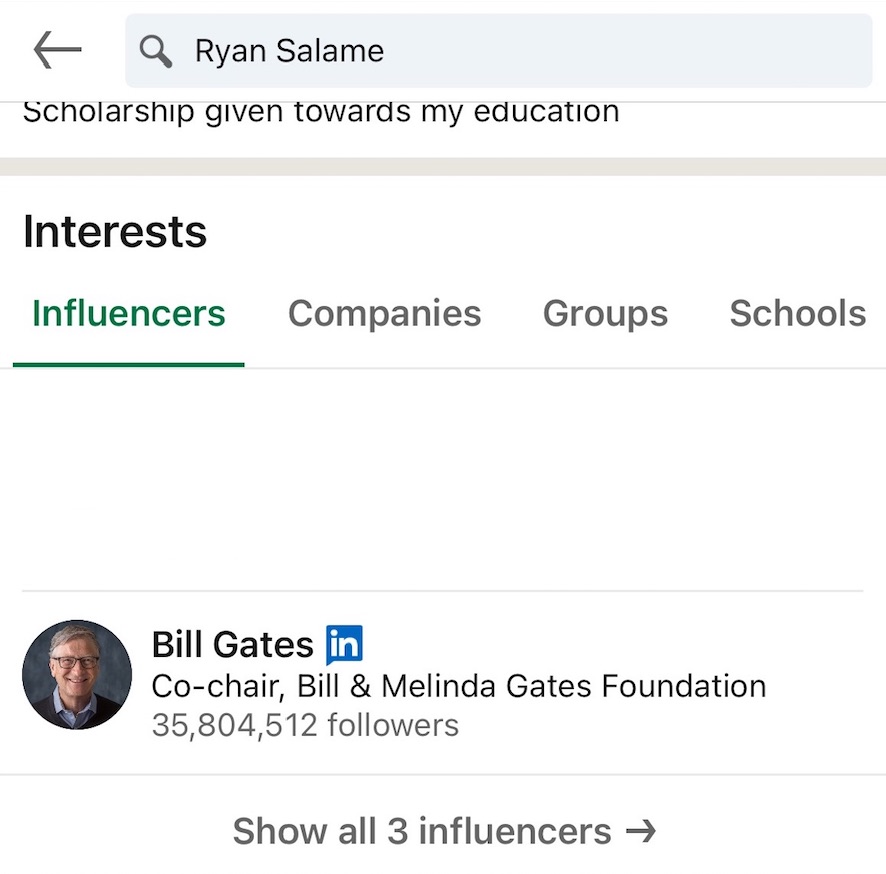 As per Salame's LinkedIn, he has politically conflicting interests. How can the boyfriend of a true Republican candidate be interested in someone like Bill Gates?
This past March, The Berkshire Eagle interviewed Salame, and some of his answers are questionable.
In response to a question regarding a possible run for office someday, Salame said "I will say that I really like being involved as the second or third person instead of being the front face. I would love to get more involved with candidates that are excited about crypto."
So is it true love, or business?
On Friday, Winning for Women PAC endorsed Bond. Just 3 days later, Richard Grenell, U.S. Director of National Intelligence during the Trump Administration, also endorsed Bond. On Wednesday, Senator Ted Cruz (R-Texas) endorsed Bond. What do these politicians know
about New York's First Congressional District? Where are the endorsements from politicians in New York?
As of July 22, Bond is late in filing her financial disclosures. What is she hiding?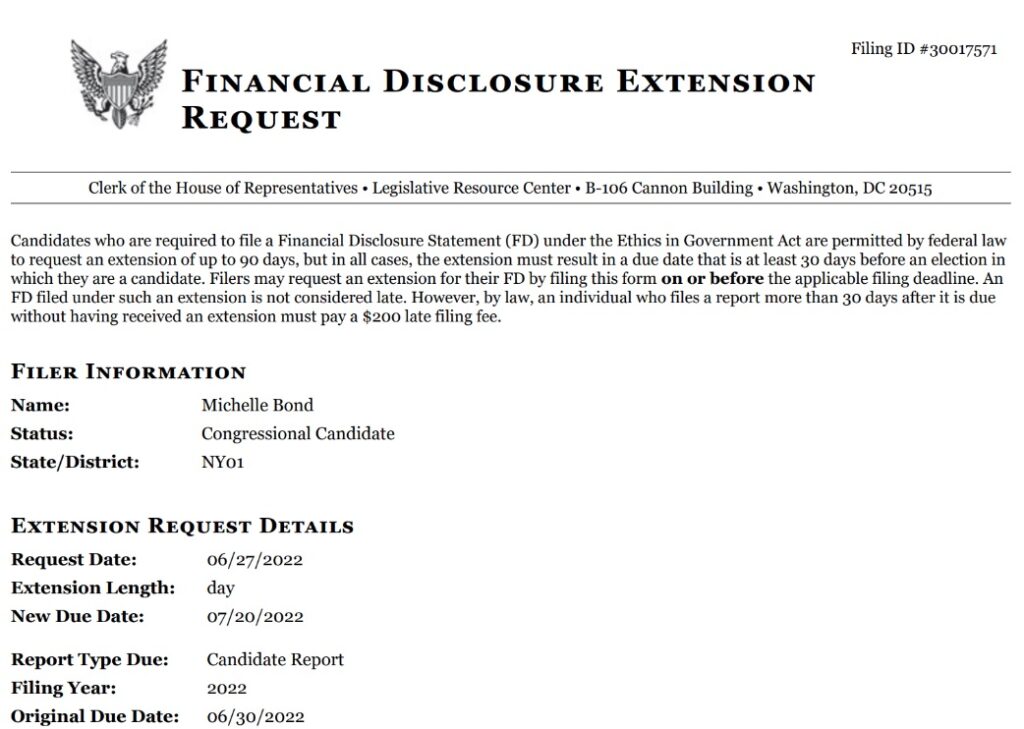 On Wednesday, Bond's first campaign advertisement was released on YouTube. "I'm Michelle Bond, I've spent my career fighting for American jobs and American innovation," said Bond. "Now I'm running for Congress to get prices down and put America first."
Well, not quite. Most of her career was spent dealing with the crypto world and being a D.C. lobbyist.
Bond is well-versed in the economy, but what about the other issues in NY-1? Illegal immigration? Election Integrity? Fighting for pro-life? – Note, these are a few listed issues on her page (bondforny.com). The campaign ad was 30-seconds of negligence to all of the issues in New York's First Congressional District.
Time and time again, Michelle Bond has proved herself and the people she surrounds herself with to be no less than lobbyists and Cryptomaniacs. This may work down in D.C., but Long Island knows better.