National
In addition to the local elections in Suffolk County, elections were also held in several other states that are assumed to have national implications for the 2024 races.
Gubernatorial contests were held in Kentucky and Mississippi, in which both incumbents were narrowly re-elected.
These contests come off the heels of the Louisiana gubernatorial election held last month, in which Attorney General Jeff Landry (R) won the seat in a multi-candidate jungle primary, avoiding a runoff and flipping a Democratic-held seat blue. Louisiana will have a Republican trifecta in January, as they already control both chambers of the state legislature.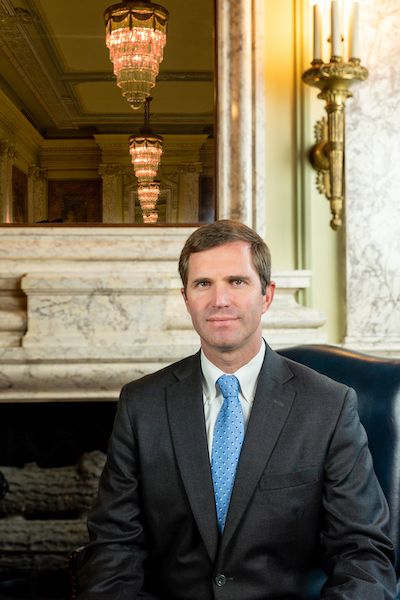 In Kentucky, Governor Andy Beshear (D) was re-elected by a relatively thin five-point margin over Attorney General Daniel Cameron (R). Beshear won a razor-thin contest over deeply-unpopular Governor Matt Bevin (R) in 2019, a year which not only spoke to the unstable local political environment in Kentucky, but also the anti-Republican appeal after the 2018 midterm elections that benefitted the Democrats.
Beshear campaigned against the unpopular and out-of-touch Bevin by also leveraging his name recognition. His father, Steve Beshear, served two terms as governor from 2008 to 2016.
Although Kentucky is considered a deeply-Republican state on most levels, the gubernatorial level is on the table for two reasons. The first is extended to all fifty states, as parties diametrically opposed to the state's typical political lean can win gubernatorial races when framed correctly around local issues. New York's 2022 gubernatorial election is a perfect example, as then-Congressman Lee Zeldin (R-Shirley) almost won a statewide contest in one of the most Democratic states in the country. For that reason, no state can ultimately be considered "safe" for the typically-favored party.
The other reason Kentucky's gubernatorial contest was not a slam-dunk flip for the Republicans is because of Beshear's approval ratings. Even governors with break-even approval ratings have been historically and notoriously difficult to take down. Beshear was no exception, as he enjoyed positive ratings not only across the board and among Independents, but also among Republicans. While Beshear might not be a member of most Kentuckians' party of choice, he's done a good enough job to not make a switch.
Kentucky's political ancestry also allows some working-class regions of the state to still flirt with the Democratic Party on the local level, as Democrats were once a more dominant force in the state legislature and the Congressional delegation until the 2010s. Republicans only took control of the State House as recently as 2016.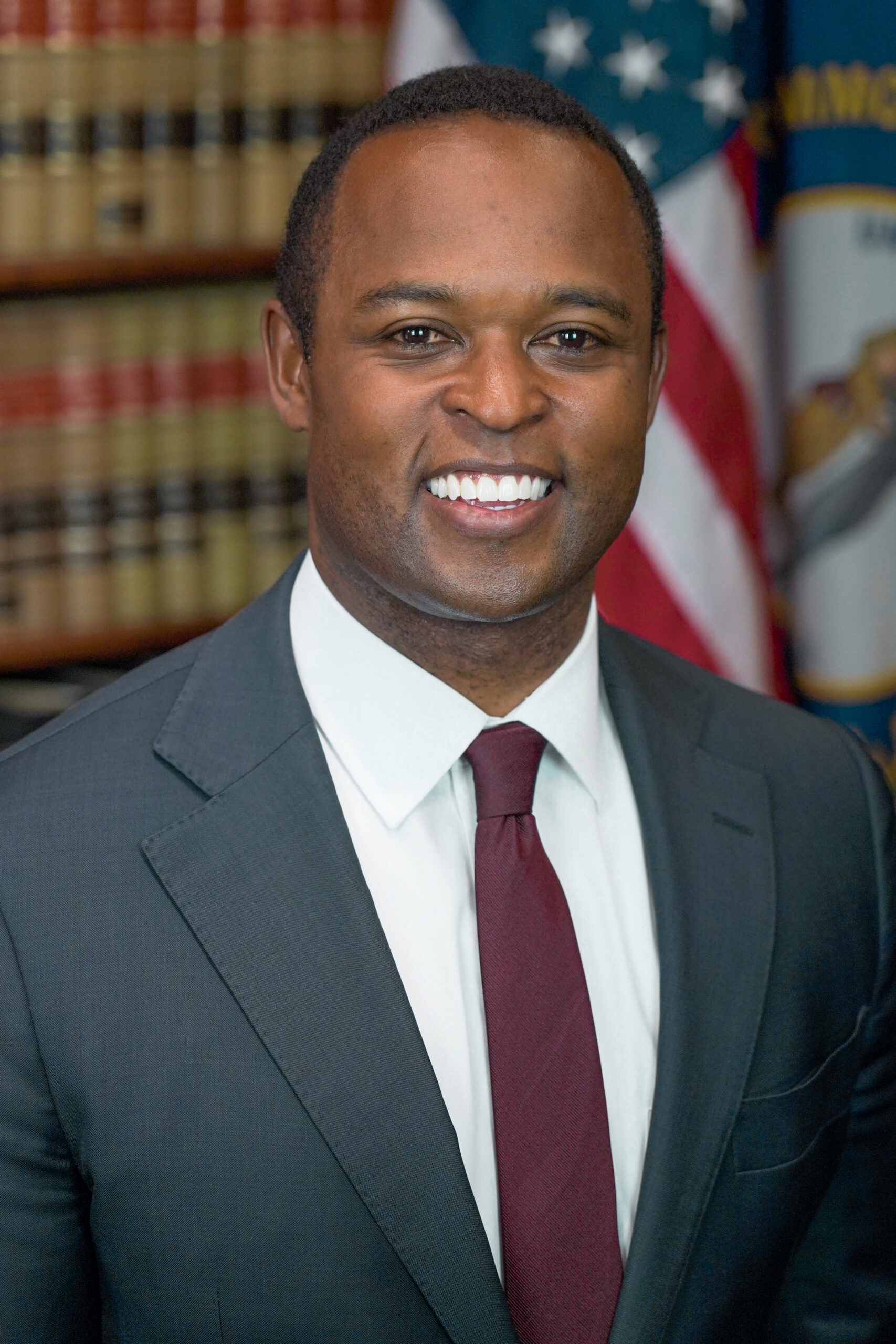 Republicans held the Attorney General seat, vacated by Daniel Cameron, by a commanding margin. Cameron is the first black Attorney General elected in Kentucky's history and would have been the first black governor in the state's history if elected Tuesday night.
Beshear will serve until 2028 when his second term ends. Kentucky remains with a divided government as Republicans overwhelmingly control the state legislature.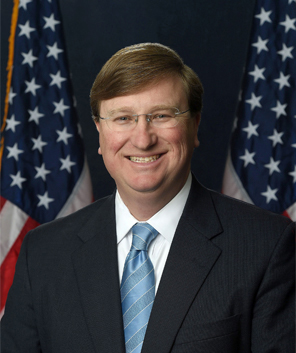 Meanwhile, in Mississippi, moderately-popular Governor Tate Reeves (R) was also narrowly re-elected in his own right, besting Mississippi Public Service Commissioner and distant cousin of Elvis Presley, Brandon Presley (D).
Reeves won a tight race against then-Attorney General Jim Hood (D), considered by both Democrats and Republicans as the strongest Democratic candidate in the Magnolia State. Hood ultimately came up short to Reeves, but during Reeves' first term, his seemingly-apathetic handling of large-scale problems, like Medicaid expansion and water quality issues in Jackson, never allowed his approval ratings to significantly climb. Furthermore, his relatively milquetoast demeanor never afforded him the chance to stand on the national stage, further dampening his already obscure name recognition.
Reeves ultimately prevailed by 4.5 points, the closest gubernatorial race in Mississippi since 1999, the last time a Democrat was elected governor of the state. Reeves slightly underperformed his 2019 margin by about one percentage point.
Hot legislative races were held in Virginia and New Jersey, as Democrats flipped control of the Virginia House of Delegates and expanded their narrow majority in the State Senate. In New Jersey, Democrats have expanded their delegation by one seat, according to unofficial results.
The Virginia races were seen not only as a referendum on Governor Glenn Youngkin (R), who won a semi-upset in 2021, but also on national moods among suburban swing voters ahead of the 2024 Presidential election. Republicans narrowly took control of the House of Delegates in 2021 as Youngkin was elected governor in what many have considered to be a "new" blue state.
Campaign messaging on the Republican side ensured a new direction for Virginia under a Republican trifecta, under the conditions they flipped the narrowly-divided Senate and retained their control on the House. On the other hand, Democrats warned of a total conservative overhaul in a blue-leaning swing state. The latter messaging – along with redrawn lines due to the Census changes from last year – appears to have worked on some level, as Democrats have so far net three seats in the House. However, the results appear as a somewhat mixed bag, as Republicans have net two seats in the Senate.
Competition was mostly concentrated around the key suburban areas, such as Richmond, Hampton Roads, and the D.C. collar counties.
In New Jersey, results are still being tabulated, but Democrats have ousted Senator Ed Durr (R) from South Jersey, who gained national attention for ousting the long-served Senate President Steve Sweeney (D).
State
In addition to the strong night the GOP had in Suffolk County, New York State had several key victories, the most monumental of which came from the Bronx.
While Democrats retained their firm hold on the fifty-one-seat New York City Council, Republicans will represent the Bronx for the first time in over forty years. Kristy Marmorato (R) defeated Councilwoman Marjorie Velázquezin the Thirteenth District, one of the few competitive seats in the New York City Council. Marmorato's stunning upset is one of the GOP's most impressive feats of the night, as it ends a forty-year drought for Republicans in Bronx-based Council Districts. This is the first victory of any level for Republicans in the Bronx since 2004.
Marmorato bested Velázquezby about six points. Velázquezwon by about ten points in 2021.
Local
Congressman Nick LaLota (R), a Navy Veteran, released a statement ahead of Veterans Day:
"I've always said my favorite job was when I served as a young officer in the Navy and it is a close second to now advocate for Veterans in Congress. So many Americans gave so much to defend our livelihoods and we must do whatever we can to support them now," said LaLota. "As a Navy Veteran, I'm proud to represent so many fellow Veterans in Congress. I will always fight to ensure our heroes have access to the benefits and services they have earned."
Congressman LaLota serves on the House Armed Services Committee, the House and the Homeland Security Committee, as well as the Bipartisan Veterans Caucus.