Preparing to Host Thanksgiving
Hosting Thanksgiving is a feat; however, it can also be an honor. Knowing that your loved ones are excited to be in your home and celebrating the things they are grateful for is truly something special. Between food and conversation, the host is almost always working on something. But as the host, it is important to remember to enjoy the holiday for yourself as well.
The main key ingredients to a great party are food, decorations, activities, and company. Since this holiday is Thanksgiving, the food menu is pretty stereotypical. Serving turkey is a classic, but it can easily be replaced with ham, turkey's easier-to-cook-and-carve cousin. However, both can still take a large amount of focus and possibly all day to finish. Because of this, hosts should have their guests, or a certain group of guests, bring sides to the party. This gives everyone the opportunity to make or bring something they love to eat. Be aware of what everyone is bringing so that there are no duplicates, and the table can be prepared correctly. In my opinion, a self-serve buffet is always the best option for parties with eight or more guests. Between table settings, decorations, and guests, there is never a comfortable amount of table space for all of the food too. This also allows guests to take what they want and omit what they don't, resulting in a transient buffet line and peaceful table discussion without an interrupting "pass the potatoes" request.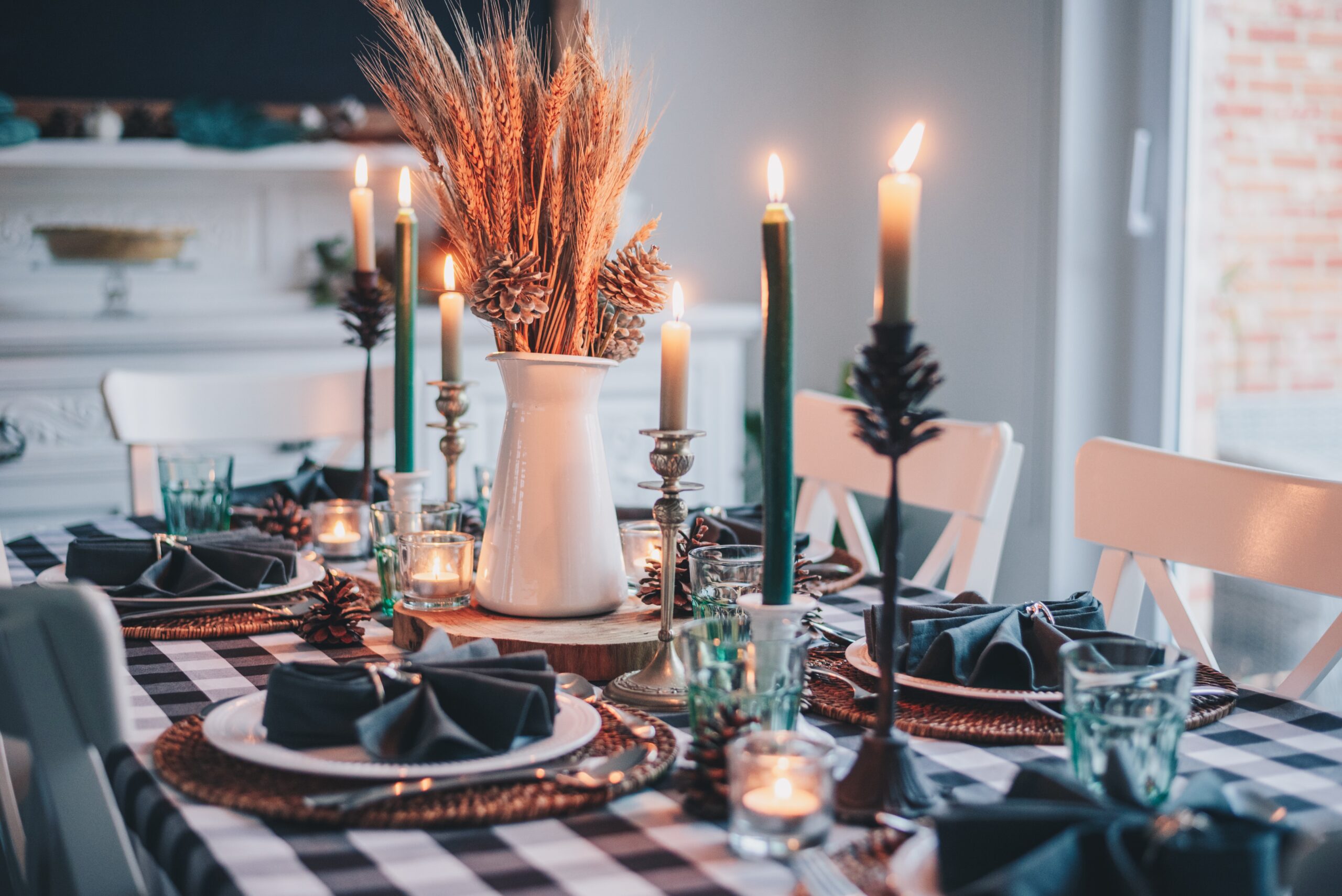 Thanksgiving decorations can be the easiest part. Whether you're a classy or a commercial host, themed decorations are stocked at every local convenience or party store on Long Island. On Thanksgiving, it is best to have your decorations focused around the dining room table, or wherever you will be eating, as this is commonly the most used room throughout the holiday. This also creates an easier job for the holiday's host as everything will be centered in one area rather than across the entire house. Sprinkle some related decorations in surrounding rooms so they aren't bare, but there is no need to go overboard.
This can be done by setting the table with holiday dishes and napkins. Shaping cloth napkins on each individual plate will add another flair to your table. Tying the napkins with a burlap string can add a tasteful fall decoration. Another simple napkin décor is fanning the napkins out per plate and adding a small acorn to a scrunched end. Small touches of decoration create the biggest reactions from guests.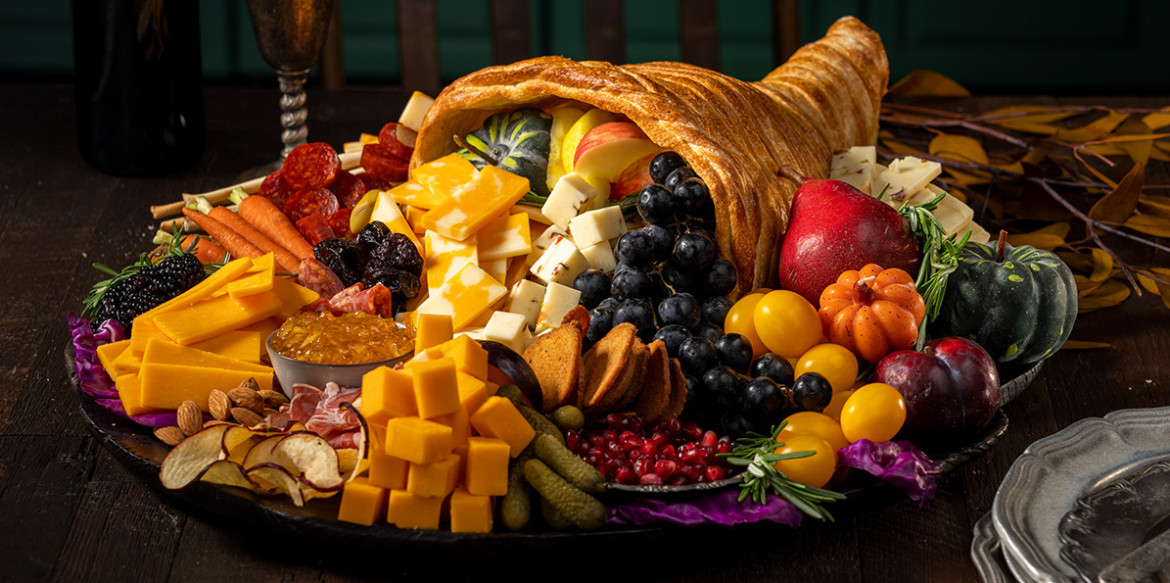 Adding candles that smell of spiced pumpkin or golden apple can add fall colors to the table while complimenting the smell of food. The use of a cornucopia can be a useful decoration, having cut fruits, vegetables, nuts, and cheese falling out for guests to pick on throughout dinner, like a charcuterie cornucopia.
Activities are vital to most parties. In many of our households the main event on Thanksgiving is football, which is great for those who enjoy it; however, for others, there may need to be some games on deck to keep the vibes lively.
For families with young kids, these games could be what keeps them engaged in the gathering. They can also work as icebreakers or conversation starters for groups of adults. My family gets together each and every holiday; we know just about everything there is to know about each other, so for us, activities produce deliberations and conversations about topics we wouldn't bring up normally. My favorite is virtual Jeopardy or trivia where all of the questions are holiday related. It is easiest to create on PowerPoint or plenty of templates can be found online. For kids, a Thanksgiving scavenger hunt is always fun. Outside or inside, the host can hide various thanksgiving related items in different areas of the home. Give each player a list of things to find with only one hint, and a prize for whoever finds the most hidden objects. To make this an adult activity, ask guests to bring $5 cash for the pot, and give a riddle pointing to each hiding place. Whoever finds the most objects will win the pot.
The most important thing to remember while hosting Thanksgiving is to enjoy the day for yourself too. Hosting is stressful and time consuming. It can require weeks of planning and early morning cooking. But once the guests arrive, it's time to take a deep breath, trust in the work you've put in so far, and know that good guests will enjoy themselves even if the turkey is overcooked.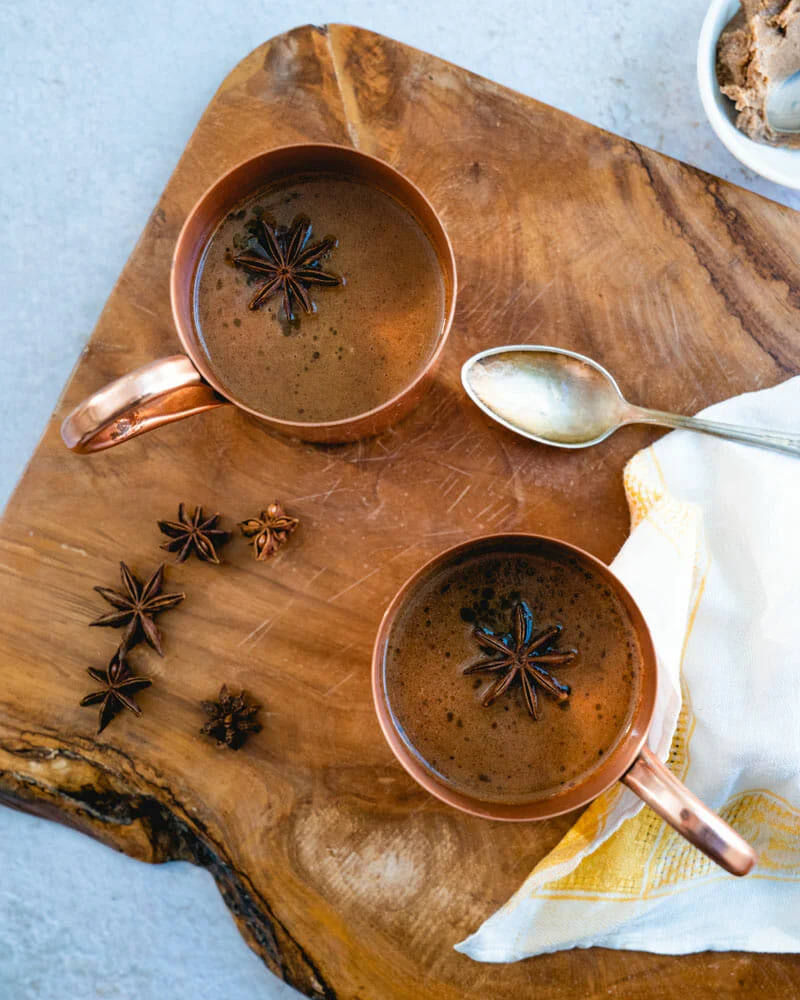 Fall's Favorite Recipe – Hot Buttered Rum
Makes 4 drinks
Fall's Favorite Recipe – Hot Buttered Rum
Makes 4 drinks
Ingredients:
For the Spiced Butter:
6 tbsp salted butter, softened
3 tbsp brown sugar
1 tsp cinnamon
¼ tsp nutmeg
¼ tsp allspice
For the Drink:
1 ½ tbsp spiced butter
2 oz run (dark rum preferred)
6 oz boiling water*
Directions:
Roll the butter out with a rolling pin until it is flattened. Add the brown sugar, cinnamon, nutmeg, and allspice. Using a spatula, fold the butter in with the sugar and spices until everything is incorporated. Use immediately in the drinks*. Add 1 ½ tablespoons of the spiced butter to each drink's glass. Combine rum and boiling water together, then add to each glass. Stir butter in until combined.
*Notes:
Boiling water can be substituted with apple cider for a sweeter version of the drink.
If there are more than a few minutes between preparing the butter and making the drinks, place the butter into the refrigerator and use when needed.
Recipe and photo provided by A Couple Cooks