Long Island Fights for Charity is hosting its annual boxing match this Monday, November 20, to raise funds for different charities around Long Island. The organization brings together local businesspeople who agree to step into the ring and participate in a boxing match open to the public.
The yearly fights are completely powered by volunteers, with the help of local business owners, athletes, and community members.Long Island Fights for Charity began in 2002, initially raising funds for Long Island Community Chest, a charity missioned with helping families in need. In over twenty years, the organization has raised over $1.7 million and has hosted over 400 volunteer boxers. Charities all over Long Island now receive portions of the funds raised, allowing Long Island Fight for Charity to be one of the most unique ways of helping our communities.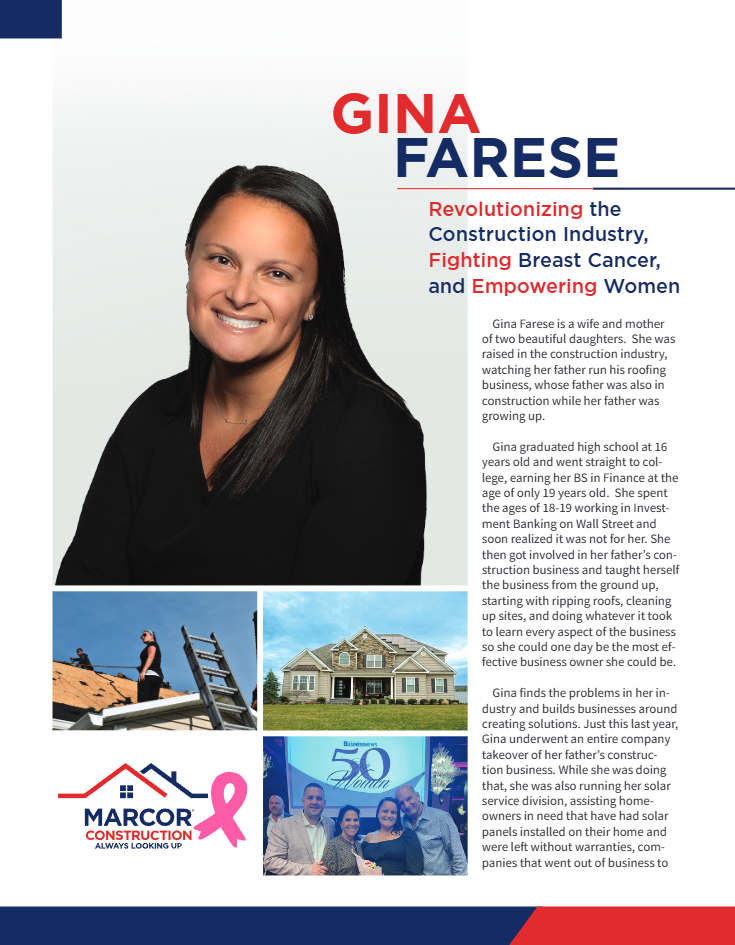 This year, the event will see 18 boxers take the ring. These men and women have been training and fundraising for the better part of a year to prepare. Each boxer is tasked with raising up to $10,000 prior to the event. Boxers who surpass the threshold are able to choose a couple of charities to which they would like to donate. Gina Farese, a wife and mom of two daughters, is the owner of Marcor Construction based in West Babylon. This is her first time participating in Long Island Fight for Charity, yet she is the leading fundraiser of this year's boxers so far with a breathtaking $97,000, second overall in the event's history. Gina and her team plan to break $100,000 before the fight, hopefully making it to #1 by the main event.
"They've been asking me to do it for a handful of years now, and it never seemed like the right time for me to do it between the business and having kids," says Gina. "There is a big fundraising commitment, and I was always nervous about that portion of it, was I going to be able to handle that? I had to make sure it was the right timing for me."
Gina tells The Messenger that she wanted to put her all into her efforts. Her results speak dearly to this sentiment. "This year, there were some personal matters that made me really want to get involved with it. People near and dear to our heart dealt with a lot of sickness. I just felt that I wanted to be able to do something to give back."
In recent years, friends and family in Gina's life have been diagnosed with breast cancer, and she is fighting for them. Since she has surpassed the fundraising goal, Gina has decided on giving a portion of her funds to You'll Be OK Too, a Long Island based non-profit for breast cancer, and Long Island Home Builders Care.
"I feel like I've already won because I know what that is going to do for people on Long Island," says Gina. Many of the donations made towards Gina's fight have come from community members around Long Island. Vendors, developers, and other business-related connections she has through her construction business and charitable work have also sponsored fundraising events and donated towards Long Island Fight for Charity through her.
"We decided on 'bucket list fundraising,'" she says. Gina, along with the help of her friends and colleague Joanna, wanted to make their fundraising events unique and fun for everybody, things that would be on a person's 'bucket list'. Together, they raised money through events like ax throwing, flying trapeze, hibachi dinners, wine tours, goat yoga – which sold out in an hour – paddle boarding with pups, and more. "We put together all of these cool events and just had a super cool summer," all while fundraising for a great cause.
"With it, so many people within business were able to meet each other." As a woman in construction, Gina's events were particularly impactful as they delivered the chance for other industry-leading women to introduce themselves.
"A lot of women that are in the construction industry are nervous to get out there and promote their businesses. It was more than just the fundraising; it was the business opportunities we were creating for people as well." Gina received a lot of feedback from participants who were able to find jobs and network with people they may not have gotten to without attending the events.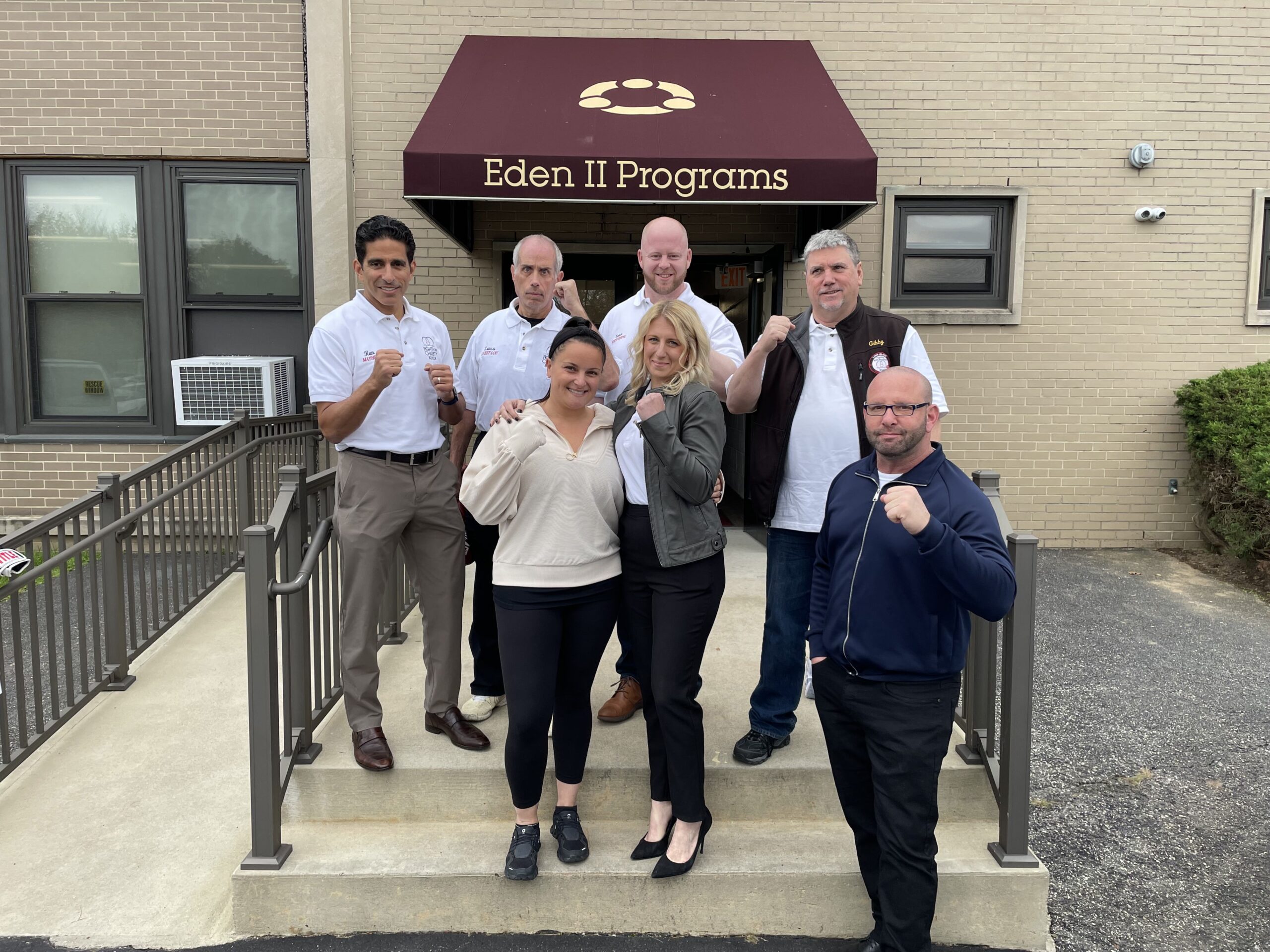 Gina, along with some of her fellow boxers went to The Genesis School, a recipient of Long Island Fights for Charity's proceeds. The Genesis School serves students between the ages of five and twenty-one with autism. The boxers were able to meet some of the students and see just some of the things they are fighting for.
"To be able to see where the funds are going, or at least a portion of them, it was something I can't describe. We saw that there is such a financial need in so many different areas, and there is just not enough state funding to assist in what they need. It was nice to see that what we are doing is actually making a difference.
While Gina is excited to get in the ring, she is more proud of the work she has already done to get there.
"The fight, to me, is over."