National
Election season got its first official kickoff with the gubernatorial election in Louisiana. Republicans secured a key pickup ahead of the 2023 elections, most of which are conducted on a local level, but will feature some big-ticket races that could have national implications.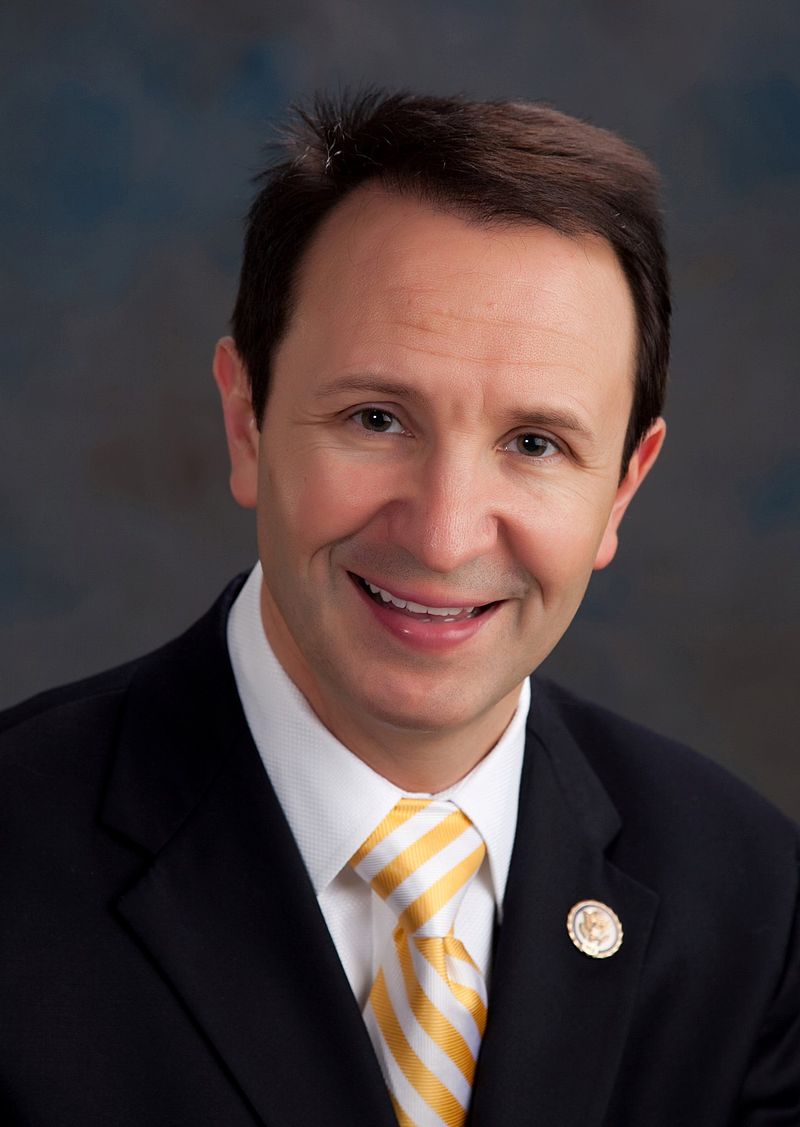 Louisiana Attorney General Jeff Landry (R) won a jungle primary on October 14, with an outright majority, earning him the position of Governor of Louisiana.
The Pelican State's primary system is only similar to those of a few other states, and Louisiana remains unique in its own. All candidates, regardless of party, appear on the same ballot. If no candidate clears a majority – defined as 50% of the vote plus one – the top two vote-receivers, regardless of party, will advance to a runoff scheduled after the country's Election Day. This is typical of statewide contests and most jungle primaries in Louisiana result in a post-Election Day runoff. 
Landry's Saturday victory comes as something of a surprise as, not only are expectations perennially high for a Louisiana runoff, but preliminary polling had him running at much lower than the required 50%. The seat was never viewed as immediately endangered for the GOP, it just meant that the campaign would be extended for another month as Landry – long presumed to be the frontrunner – would have to battle for the governor's mansion with just one other candidate.
Only two polls gave Landry 40% of the vote, with Shawn Wilson (D), the former Louisiana Department of Transportation and Development, typically taking second place. Wilson, however, was routinely defeated by the "Undecided" option offered in the polls. Landry's ceiling of 40% in just two of the many polls conducted led many prognosticators, including The Messenger, to believe that he was almost certainly headed to a runoff in which he would be heavily favored. 
Fifteen candidates – eight Republicans, two Democrats, and five Independents, coalesced on the Saturday ballot. Landry won with 51.6% of the vote to second-place Wilson's 25.9%. Landry won sixty of Louisiana's sixty-four parishes (county equivalents). He is the first candidate to win a Louisiana gubernatorial election with an outright majority since Bobby Jindal (R) was re-elected in 2011. Jindal also won his first election with an outright majority in 2007.
Louisiana had been an anomalous blue dot on the national gubernatorial map since outgoing Governor John Bel Edwards (D) flipped the office in 2015. Jindal earned state and national chagrin as he spent much of his time after 2011 chasing the GOP nomination for president. He ran as a minor candidate in the 2016 election and dropped out before the primaries. Back home, his state struggled with budget problems and infrastructure shortfalls. Jindal's poor image and negative approval ratings allowed Edwards to leverage his fiscal conservatism and iconoclastic social conservatism – he is one of the only pro-life Democrats on the national stage – into a 2015 flip for the Democrats. Edwards advanced to a runoff with then-U.S. Senator David Vitter (R) and won by a relatively large thirteen-point margin.
No Democrat has carried Louisiana in a presidential race since 1996, but Democrats last won a Senate race in 2008, with Mary Landrieu (D) going down in 2014.
Gubernatorial elections, however, are typically not a barometer for shifting political moods, but rather they indicate intrinsic political profiles and echo the retail politics of the voters. Since candidate quality and localized issues will resonate more in a gubernatorial race, it's not typically surprising that states elect governors of different parties. Republicans currently govern Vermont, often seen as the most liberal, while Democrats currently govern Kentucky and Kansas, two of the more staunchly conservative ones.
Once Landry is sworn in, Republicans will govern twenty-seven states to the Democrats' twenty-three. Going into November, two competitive gubernatorial elections will be held, one with moderately popular Tate Reeves (R) of Mississippi, and one with popular Andy Besehear (D) of Kentucky.
On the November ballot are also state legislative races in Virginia and New Jersey. Democrats hope to claw back a narrow majority in the Virginia House of Delegates after losing in 2021, while Republicans hope to flip the narrow Democratic majority in the State Senate to establish a Republican trifecta. A trifecta occurs in a state when the same party controls the governor's office and both chambers of the state legislature simultaneously.
Both chambers are seen as highly competitive and something of a jump ball as post-Census redistricting has created new boundaries that will be fully tested on Election Day.
Republicans only need to pick up six seats in the New Jersey State Senate to claim a majority. Additionally, the GOP would need to flip seven seats in the New Jersey General Assembly to stake a majority there. The state is governed by Phil Murphy (D), who was narrowly re-elected in 2021 in a near-upset by Jack Ciattarelli (R).
State
Governor Kathy Hochul (D) announced Tuesday that low-income families with children will be able to receive a one-time stimulus payment from New York State. 
Over $12 million will be administered through the federal Pandemic Emergency Assistance Fund.
Qualifying households – those with children aged 17 or under – will receive a one-time payment of $100 in assistance. $19 million from the fund was used in February 2022 as support for low-income families on public assistance or SNAP benefits, rendering $140 per child aged three or under. In May 2022, the fund was used to support over 200,000 families on public assistance with a child aged 17 or under with a $250 payment. The Office of Temporary and Disability Assistance (OTDA) used $12.7 million from the fund to assist survivors of domestic violence. 
"Due to our success in providing assistance from the federal Pandemic Emergency Assistance Fund to some of our most vulnerable residents, New York has qualified for additional funding that went unused by other states," said Governor Hochul in a statement. "This federal funding further helps households that suffered from the economic toll caused by the pandemic and gives these families a quick infusion of cash to assist with their expenses."
In a separate development, Governor Hochul is traveling to Israel, hanging up New York State and City as both continue to deal with the ongoing migrant crisis.
Hochul has been a vocal supporter of Israel, despite the Democratic Socialists of America openly voicing their support for Palestine and, in some cases directly, the terrorist organization of Hamas that has gripped the Palestinian territories since the mid-2000s.
Hochul's support is seen as symbolic of the United States' support for Israel as New York is home to the world's largest Jewish population outside Israel.
"During these difficult times, it's more important than ever for New York to show up in support of Israel," Hochul said in a statement. "I'll be traveling to Israel for a solidarity mission where I plan to meet with diplomatic leaders and communities who have been devastated by the horrific Hamas attacks. New York will show the world that we stand with Israel — today, tomorrow and forever."
Local
Congressman Andrew Garbarino (R-Bayport) led a bipartisan letter directed to Federal Emergency Management Agency (FEMA) Administrator Deanne Creswell requesting an update on FEMA's implementation of a monthly payment policy for National Flood Insurance Program (NFIP) policyholders. 
The House members wrote: "Flood insurance is an essential tool for homeowners, renters, and communities to proactively protect against flooding. Those with flood insurance are able to recover quicker and more comprehensively in the wake of a flood, making flood insurance a commonsense financial choice. A simple step toward ensuring broader flood insurance affordability would be to allow premiums to be paid in monthly installments, rather than on an annual basis…FEMA's implementation of an installment payment system is long overdue, and we seek to understand what has contributed to the delays in carrying out this statutory directive."  
The letter includes a 2021 report from the Office of the Flood Insurance Advocate recommending that FEMA offer a monthly premium payment option to possibly assuage affordability concerns. The members also point out that the Homeowner Flood Insurance Affordability Act of 2014 required FEMA to provide policyholders with the option of paying premiums annually or monthly.