Home of over 140 private and public golf courses, Long Island has a very large golf community. Some big-name golfers like Tiger Woods have come to Long Island just to master our best courses and compete in PGA Championships, showing that our courses are filled with inspiration and motivation for our homegrown players.
This inspiration is most clear here in the town of Smithtown as the PGA Tour chose Commack to be home to their newest Superstore. Their grand opening was held last weekend, September 9, located in the Mayfair Shopping Center on Jericho Turnpike where golfers lined up out the door to be the first in. The store gave out $30,000 worth of merchandise to the first guests in line, including equipment, experiences, and more.  
The Superstore also donated $15,000 to its long-time charitable partner, First Tee of Metro New York, an organization that enables and empowers kids to build character through the game of golf.
The purchasing experience is unique in this Commack location. When purchasing a club, you are helped by experienced and knowledgeable store representatives to find the right one for you. They will also lead you to the store's custom club fitting studios, where customers can put the clubs to the test on golf simulators and a 1,260 square foot putting green.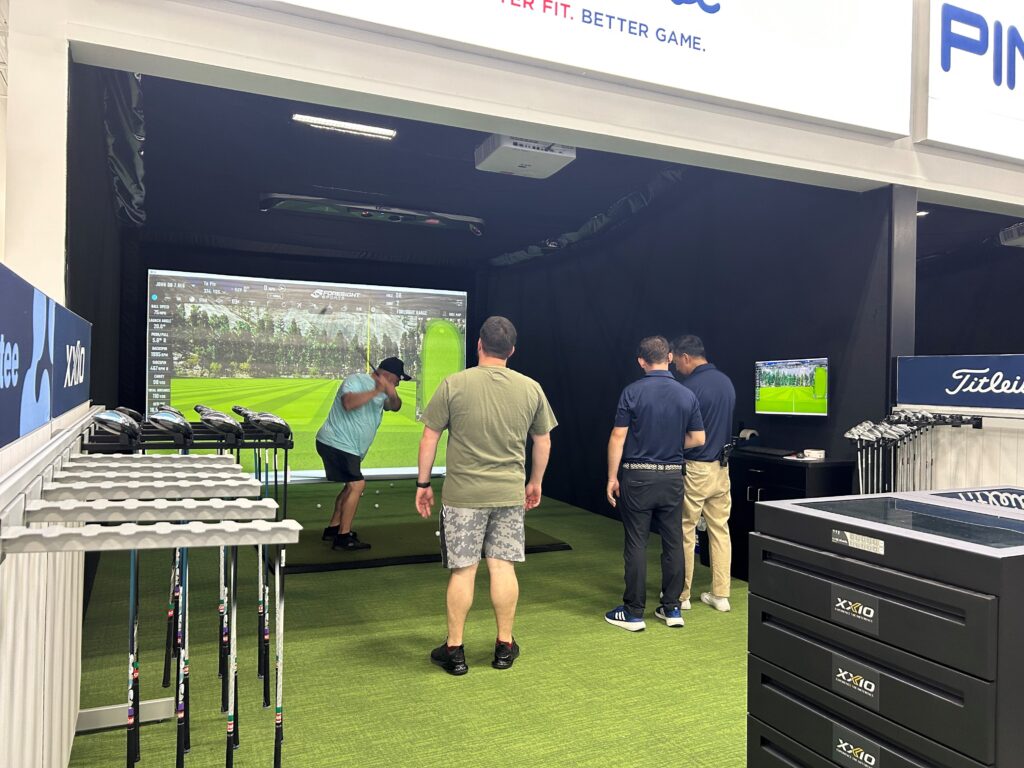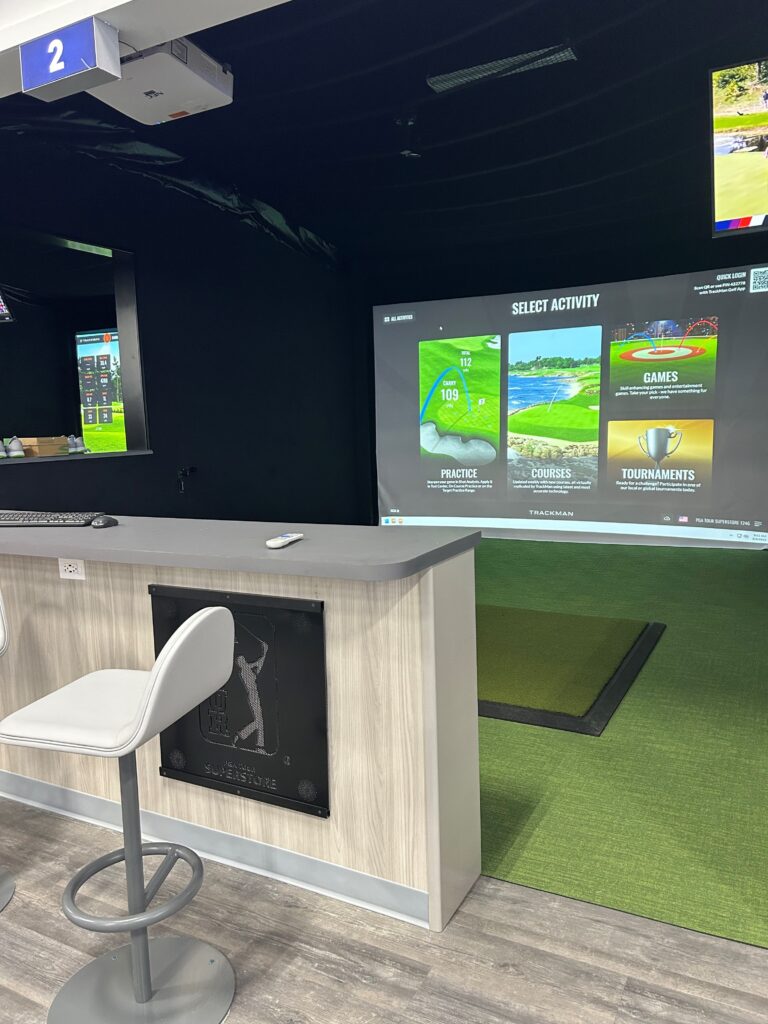 The Superstore is more than a place to buy your next golf club, though. The 39,109 square foot facility is equipped with six Practice and Play hitting bays where friends and family can participate in indoor golf simulations.  
Using these same simulators, the Superstore offers golf lessons from certified teaching professionals for golfers of all abilities.
"Our customer-experience mentality is unmatched in the golf specialty retail business," says Jill Thomas, Chief Marketing Officers of PGA Tour Superstore. "Combine
that with our professional expertise, interactive environment and everything needed to play, we inspire all players from beginners to avid golfers to have fun and enjoy the game,"
The superstore sells equipment for players of all ages, sizes, and abilities, enforcing the idea that golf is a sport for the masses. According to PGA Tour Superstore, they are "focused on growing the game and helping people play their best."
"Commack is an obvious location to expand our presence on Long Island and we look forward to opening our doors," added Thomas.
"We are the second store opening on Long Island," says Commack Store Manager Andrew Kopf. "The first was in Westbury, and one other in White Plains, making three in New York."
According to Golf Datatech and PGA Tour, the town of Smithtown is a large up-and-coming golfing community: "There are nearly 70 golf courses in the greater Smithtown community and rounds played in the Region are up more than 50 percent compared to last year."
This could be a further result of various other golf-related businesses opening up around the area. Just two years ago, nationally renowned driving range TopGolf opened their first location on Long Island off I-495 in Holtsville. Additionally, the Superstore opens just months after X-Golf, a competing indoor golf simulator, opening its doors in a neighboring shopping center of Commack.
The PGA Superstore provides customers with access to the same technology and expertise as card-carrying PGA Tour pros through their state-of-the-art swing simulators and practice hitting bays. The store also has an in-house club making and repair facility, and carries major brands like TaylorMade, PING, Barstool Golf, Callaway, Bridgestone, Wilson, Volvik, and more. Their accessories, apparel and footwear span from adults, women's and men's to junior's and children's with major brands such as Lily Pulitzer, Vineyard Vines, Jamie Sadock, and TravisMathew. They also sell limited tennis and pickleball equipment.
The opening of The PGA Superstore means big things for a large golf community with limited supply stores. The greater Smithtown area will surely feel their presence and influence over our local golfers, and perhaps inspire more to learn the game.
The PGA Tour Superstore is located at 84 Jericho Turnpike in Commack in the Mayfair Shopping Center.