The campaign for the open County Executive seat is underway as the Republican candidate stumped in the county's most Republican township last Tuesday.
Brookhaven Town Supervisor Ed Romaine received the Republican party's nomination for County Executive in February. He is running against former prosecutor David Calone (D).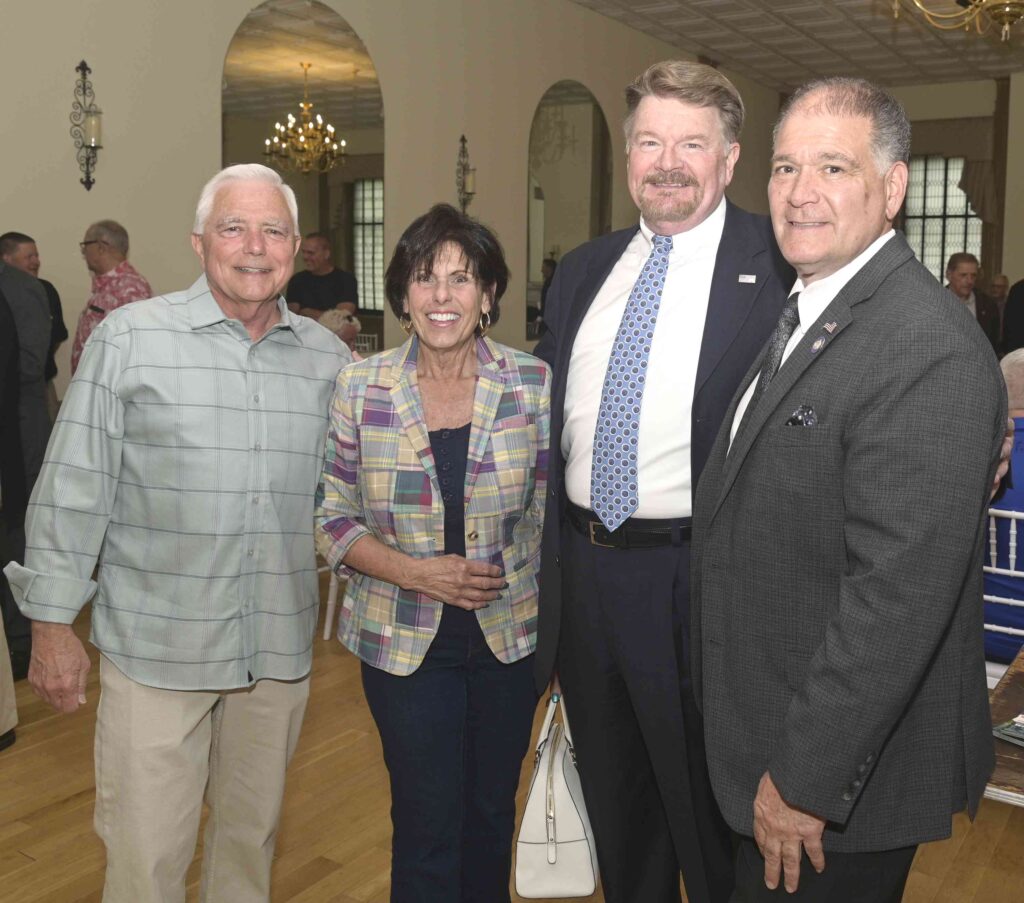 The Smithtown Republican Committee held its June 27 rally for Romaine at the Elks Lodge in Smithtown, the committee's traditional meeting place.
Bill Ellis, Chairman of the committee, discussed the event with The Messenger.
"Ed was our guest speaker and he did a fabulous job. He really knows government."
Ellis, who has served as the committee's chairman for 21 years, the longest in its history, hailed Romaine's diverse experience in government. "He's served in Suffolk County government in multiple capacities for over 40 years."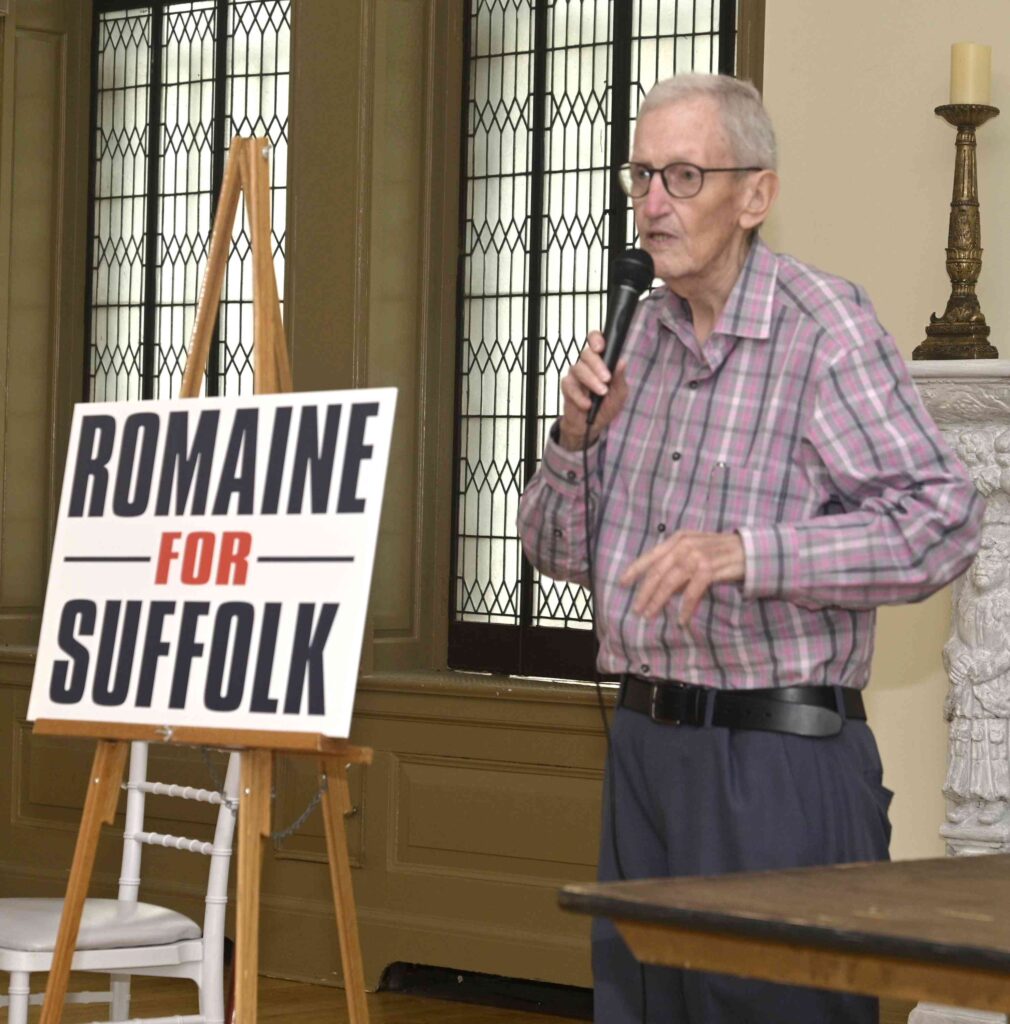 Incumbent County Executive Steve Bellone (D) is term-limited after twelve years on the job. If elected, Romaine would be the first Republican to hold the position since Robert Gaffney left office in 2003. Ellis spoke of Romaine's strategy that was discussed at the committee's rally:
"Ed spoke of 'moving the county forward,'" Ellis explained. "Right now, the big issue is funding. We're losing COVID funding since the emergency is over. The county derives much of its revenue from property taxes, and they get a cut of the sales taxes. Ed has a unique set of talents from supervising Brookhaven for so long, so this is a problem he will have to oversee."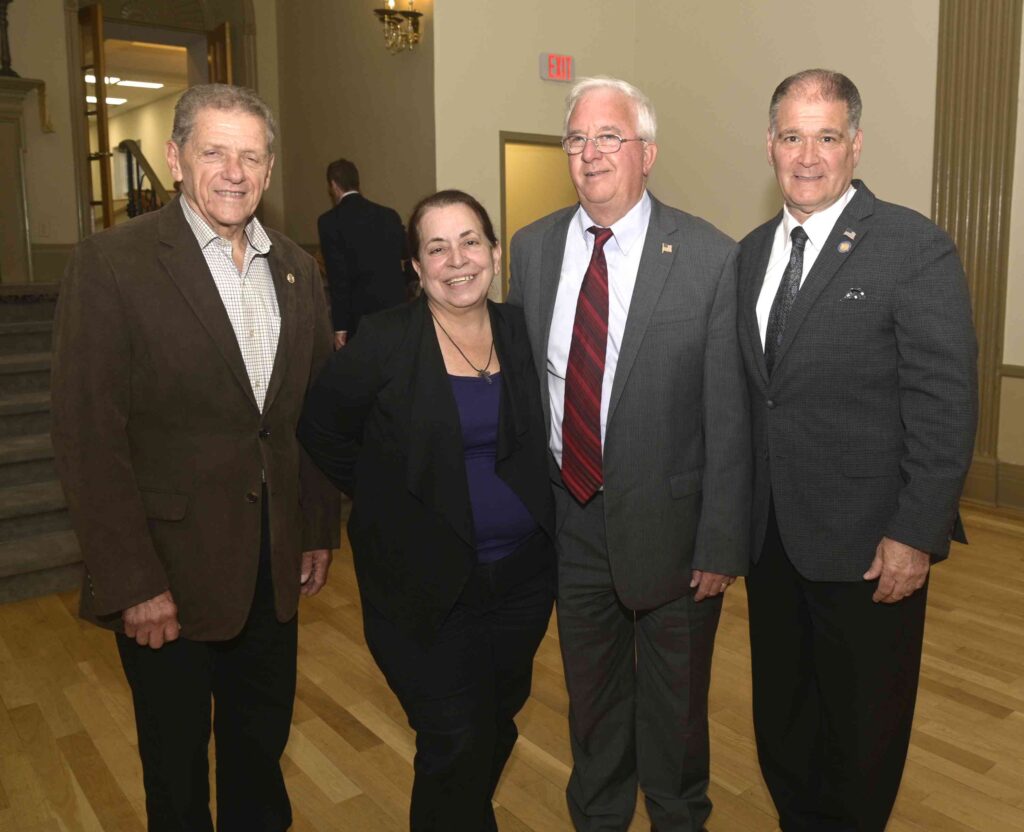 Romaine has served as Brookhaven Town Supervisor since 2012 and has been reelected four times. Governing the county's largest township has presented Romaine with unique problems, such as the impending closure of the landfill and revitalizing the town with expansive sewer projects. It's also the only township in the county that borders both the north and south shores. With close connections to the East End, as well as the working-class suburbs closer to western Suffolk, Romaine has worked closely with officials across the county, earning him praise from both sides of the aisle.
Ellis likened the position of Brookhaven Town Supervisor to that of governing a separate state entirely. In attendance at the rally were all Smithtown elected officials, as well as those who are candidates in this upcoming election. Both of Smithtown's Suffolk Legislators Leslie Kennedy (R-Nesconset) of the Twelfth District and Rob Trotta (R-Fort Salonga) of the Thirteenth District were present, as well as State Senator Mario Mattera (R-St. James) of the Second District, County Clerk Vinny Puleo (R-Smithtown), and County Comptroller and 2019 County Executive candidate John Kennedy (R-Nesconset).
Ellis said that the meeting was attended by "well over 100 members," and was "well-received" all around.