Two stories ago, Hauppauge Class of 2014 grad Connor Cunningham was hosting Brooklyn barcade tournaments for a good cause born from his affinity for an underground, online battle royale video game that carried him out of pandemic unrest and into a whole new world entirely.
The next time Cunningham sat down with The Messenger, he did so from the fascinating confines of a Seoul Quarantine Hotel— rooting for his ultimately successful Los Angeles Rams to take home the 2022 Super Bowl trophy as he was queued up in-waiting for a two-pronged pursuit. From February 2022 to March 2023, Cunningham taught English as a second language to South Korean grade school students by day, and was ushered into the globally-certified gaming world by night.
"It ended up being really cool, getting official spots in their tournaments as a content partner for the game [Eternal Return] with the company," Cunningham shared with The Messenger last week over a much-missed bite of his hometown's classic Branchinelli's pizza— something, along with 24-hour bagels on paramount standby, Cunningham reflected was noticeably absent from the culinary experience of living easterly abroad for a year.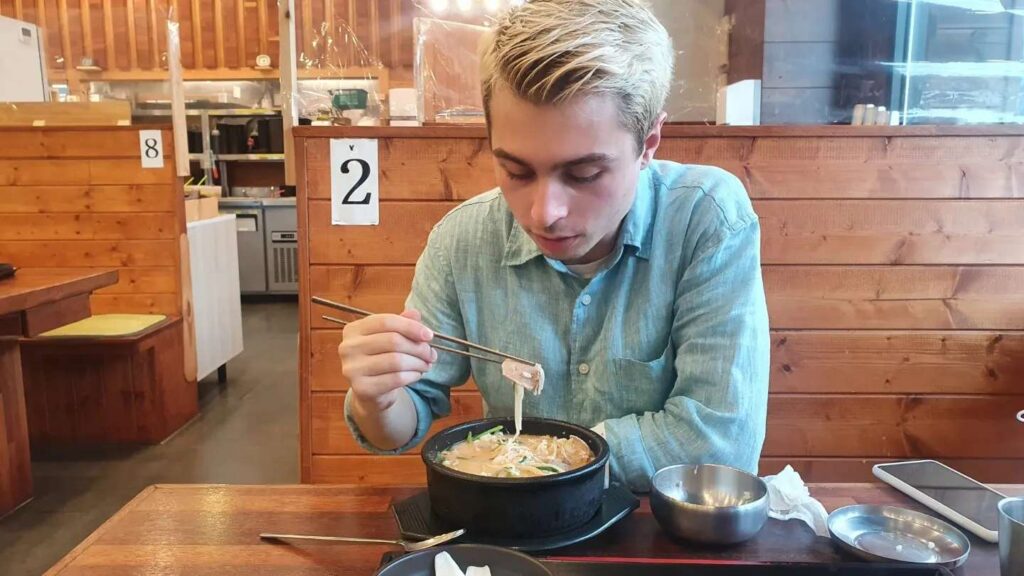 "…I was one of two casters. Somebody started hacking the game's server as the tournament started. It was my job to tell the 1,000+ viewers we were working through technical duties— stall for time with people watching. Not how I thought things would be (as an emcee)."
The opportunity to take on this most exciting double hustle, Cunningham gratefully recognizes, could not have transpired had it not been for the ripple effect of COVID-19. He was laid off from his social media marketing agency job in March 2021, and from there the creative fire in a back-to-square one Cunningham was reignited.
Interestingly enough, Cunningham finds himself seeking full-time work once more— but has not reverted all the way back to the original drawing board this go-around, because his resume has exploded considerably, his new life experience accrued speaking for itself.
"The kids were great," Cunningham said of his EPIK (English Program in Korea) experience. "They were really excited to see me. I felt as a younger guy they saw me as very approachable. Maybe even too approachable," he laughed, recalling once proctoring a speaking exam "where they would have to pick two Korean phrases to say in English. There was one student who said, "teacher, I love you…"
"A lot of them don't have any interactions with foreigners. So it's all entirely new to them," he added. "My manager and co-teacher said he had never seen blue eyes in person in his entire life— I have brown eyes, but still, that's crazy."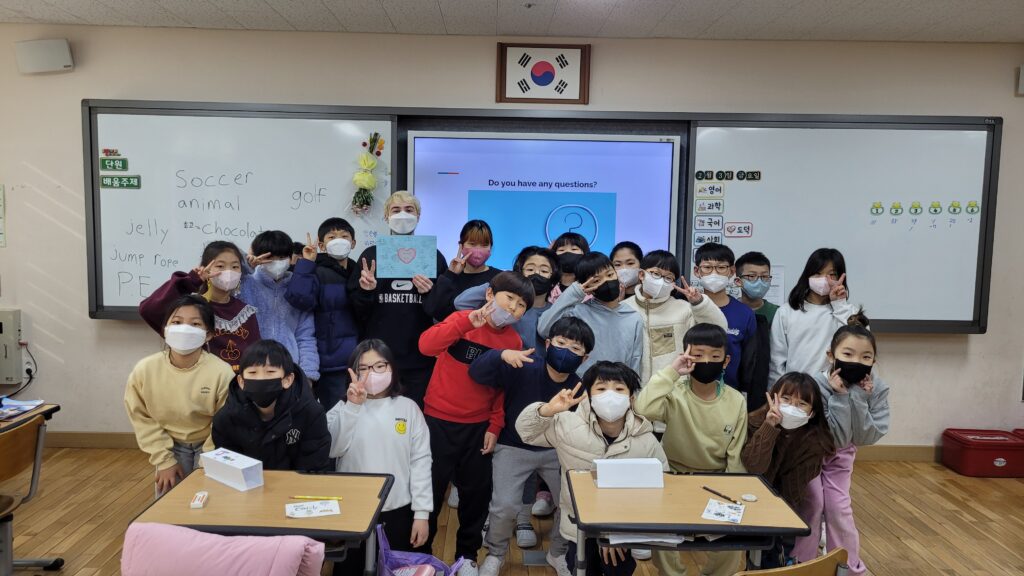 Cunningham called it "wild" to witness firsthand some of the surprising contrasts between his American upbringing in a New York locale versus that of rural, occasional 20-30 minute pilgrimage to the city via bus transit in South Korea.
"I think it was really weird to see kids out late at night," he said. "It's so safe for kids out there, that you'll be out at 10 p.m. and you'll see a kid in a major city by themselves."
One time, Cunningham's Bluetooth earbuds even fell out of his pocket while he was sitting at the bench waiting for a bus. But he had no fear nor reason to worry, for he went back to that same stop the next morning and, low-and-behold: 'they were literally still right there— that could never happen at home."
Now that he's back, Cunningham admits he's been bitten by the bug. He has one foot here, and foot elsewhere already. His 5-year plan? To take what he has learned about the gaming and Twitch-streaming industry per his fortune to travel to where his favorite game originated, and bring it with him to where his niche interests are currently booming in Los Angeles.
He knows that, had he taken to South Korea to teach as a 22-year old out of college, he'd have likely stayed there a couple more years. Now at 26, with friends getting married and family gatherings more precious now than ever in our post-COVID new normal, Cunningham does not regret coming home when his contract was up. He is glad to be re-immersed on the homefront, even if he's eventually West Coastbound, a more cultured, multi-hyphenated version of his forever Hauppaugian through thick-and-thin self.
"I highly recommend it [teaching, studying and traveling abroad in general] to others," Cunningham said, signaling that even returning to regularly watching New York Metropolitans games on the television pales in comparison to catching ball games live over in Korea.
"It's incredible— it's B.Y.O.B, but you don't even need to, because it's really cheap over there," Cunningham revealed. "They do chants and explain them in Korean…. Everyone on the ground, bottom level begins, 'everybody ready!' Then they cheer. Then, they say, 'hey now, next!' They're going floor to floor, and I make some noise with them but– I was late and didn't time it right. But it was a time nonetheless."
Cunningham is now focusing all of his professional efforts on collaborating with Twitch streamers who've also benefited from the virtue of bringing the world to them when the world shut down a few years back. He vows to team-up with these connections, and his connections' connections who are just as equally declarative in their readiness to re-emerge with a bang.
"What I did started out with charity streams. I started on Twitch with zero social following," Cunningham recalled. "I took it upon myself to start doing these charity events — [with $10,000 total now raised for a variety of different charities] — It will eventually build into something bigger.
"I'm trying to take that same idea, and turn it into a business," he announced. "I'd like to find people who are established influencers and help them set up live events and live tournaments on Twitch. My role in the agency would be pitching new business and managing the business as a whole. We'll have someone who will handle the logistics of the sign ups… then we'll have a video livestream producer. We have a nice team going on, and I am excited for it to get going!"
You can find Cunningham on Insta/Twitter at @ConnCunningham. He is moving on from his own personal Twitch channel and looking to assist others in growing theirs.
If you're interested in hosting a digital event with someone who is quite familiar with the terrain, contact [email protected].
Welcome home, Con!