Assemblyman Doug Smith of Holbrook, a co-chairman of the Assembly Minority Task Force on School Safety & Security, led a press conference today to present the task force's evaluation on what New York state can be doing better to ensure students are protected and looked after as they work on their education. The findings have more profound significance following the recent Christian school shooting in Nashville, Tennessee, and Smith believes that after a year of touring the state and meeting with education, mental health, and law enforcement professionals, the task force has some tangible, attainable solutions that could easily be implemented.
"My colleagues and I on the task force spent the better part of the last year meeting with dozens of professionals across a variety of fields, and our takeaway is that New York can, and should, do more," Smith said. "Addressing mental health concerns, hardening infrastructure and increasing reliable law enforcement's presence in schools are all measures we're told can protect our children and provide them with more resources as they take on their work and the world. I am proud to endorse these measures and look forward to discussing them with my colleagues across the aisle."
Specific amendments to school operations that can help protect students include creating a statewide School Safety Agent program to better train resource officers, expanding the requirements of Statewide Emergency Response Plans, providing better financial support for mental health professionals and social workers who specialize in child development and increasing the enhanced Building Aid incentive for school safety projects from 10% to 15%. "Our kids deserve every ounce of security and support we can give them. It falls on us to ensure we can continue to provide for them now so they excel in the future," Smith concluded.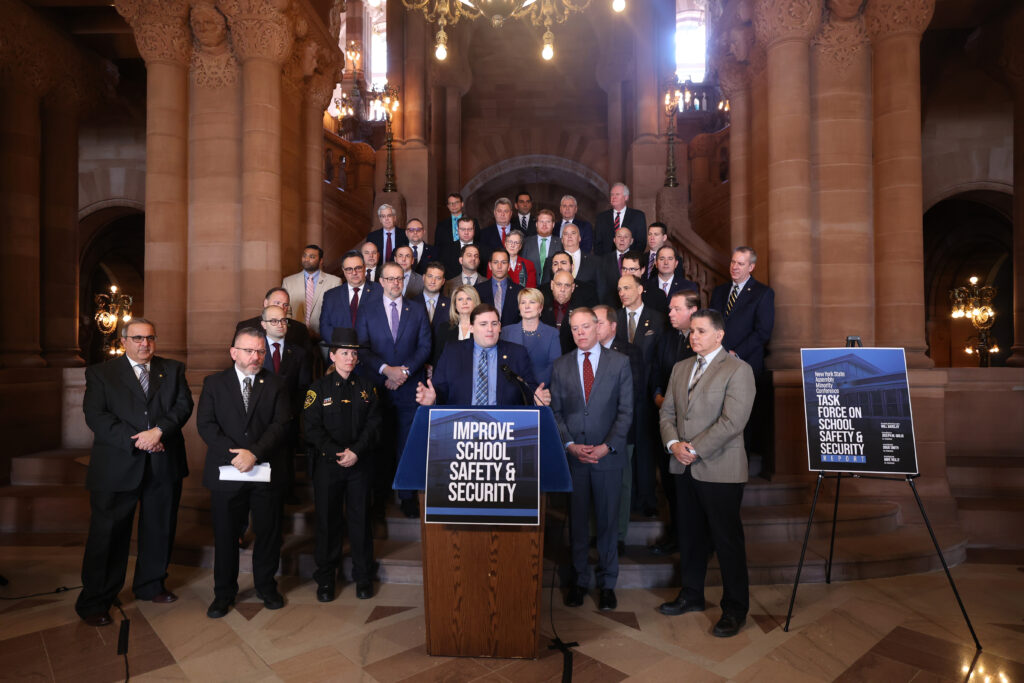 Read the Report: