It began with one user on the popular social media app, Tik Tok.
@emilythommpson, a barista at Starbucks, posted a video making parents aware that the popular refresher drinks they buy for their children actually have between 45-85 mg of caffeine in them. Garnering over 3.2 million views, conversations surrounding the news sparked outrage on 'Mom-Tok,' a community of moms who use Tik Tok to share parenting tips and information.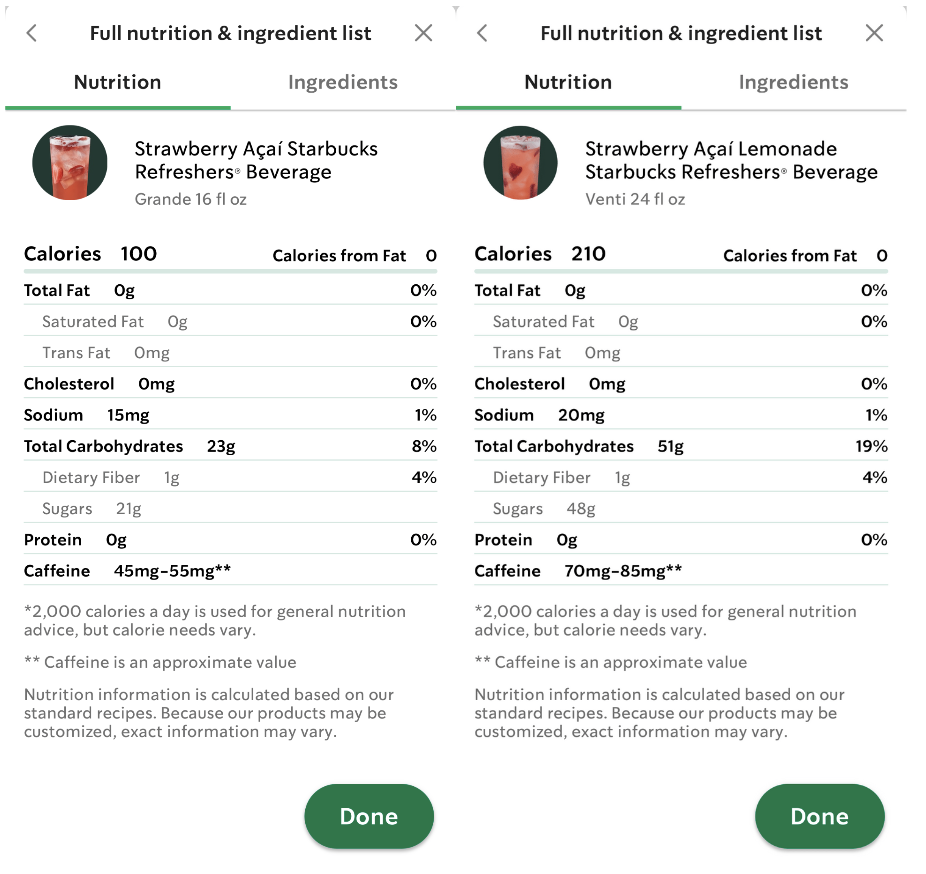 Some parents are now coming to the realization as to why their children are always begging for Starbucks drinks. The amount of caffeine in a Starbucks Refresher varies in size (pictured above). According to the American Academy of Pediatrics, children under the age of 12 should not consume caffeine at all.
Any children over 12 should only consume up to 100 mg of caffeine in a day.
Therefore, parents who bring their children on their daily Starbucks runs who think the refreshers listed for kids are only made with juice are unintentionally creating a caffeine dependence for their children at an early age.
Comments came flooding in with baristas telling stories of customers who order Refreshers for their kids.
"One time this woman told me her less than one year old baby would just SOB without her 'pink drink'… I was like, that's caffeine withdrawal," @kadamaii wrote.
"I had a kid one time throw a panini at me because I told her mom about the caffeine" another barista, @recycledcan, commented.
It's not only Starbucks Refreshers that have more caffeine than parents are aware of. "Mom-Tok" is looking into other restaurants and coffee chains to see if their popular drinks have caffeine as well. Dunkin's Refreshers have similar caffeine counts and Panera's "Charged Lemonade" was pointed out to have 260 mg. Panera, however, has multiple safe-guards on its mobile app to let customers know that these lemonades have as much caffeine as a dark-roast coffee.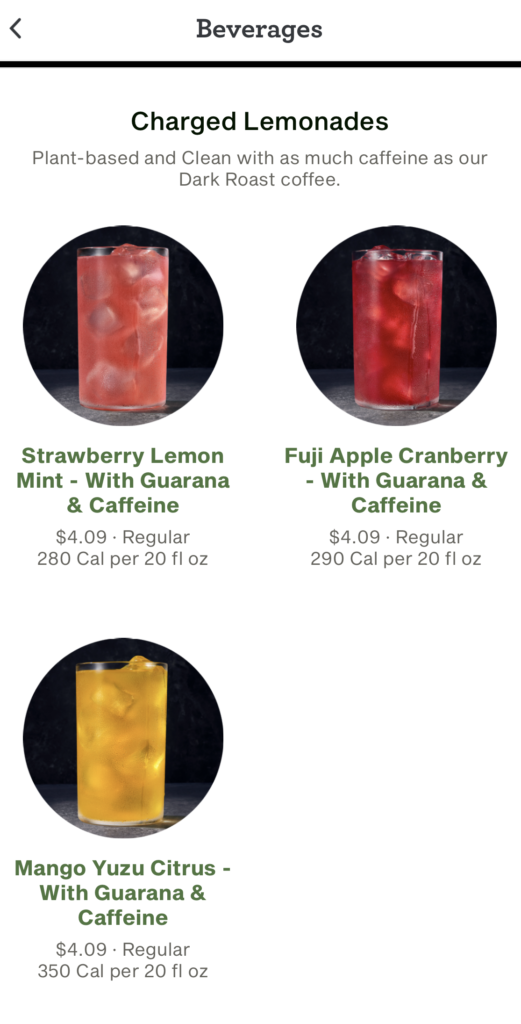 Dunkin' and Starbucks, on the other hand, apparently do not have such safeguards.
"I got a refresher from [Dunkin'] and I gave some to my 1-year-old. I ended up calling poison control and the ER because she didn't sleep for 24 hours. It was a big failure on my part because I thought it was juice that I was drinking," @chocochipcookie1417 wrote.
Another commenter suggested that Crème Frappuccinos are the best Starbucks options for kids. However, this information isn't necessarily true. The only way to know the true caffeine content is to review the nutritional facts provided for these drinks. More have caffeine than not.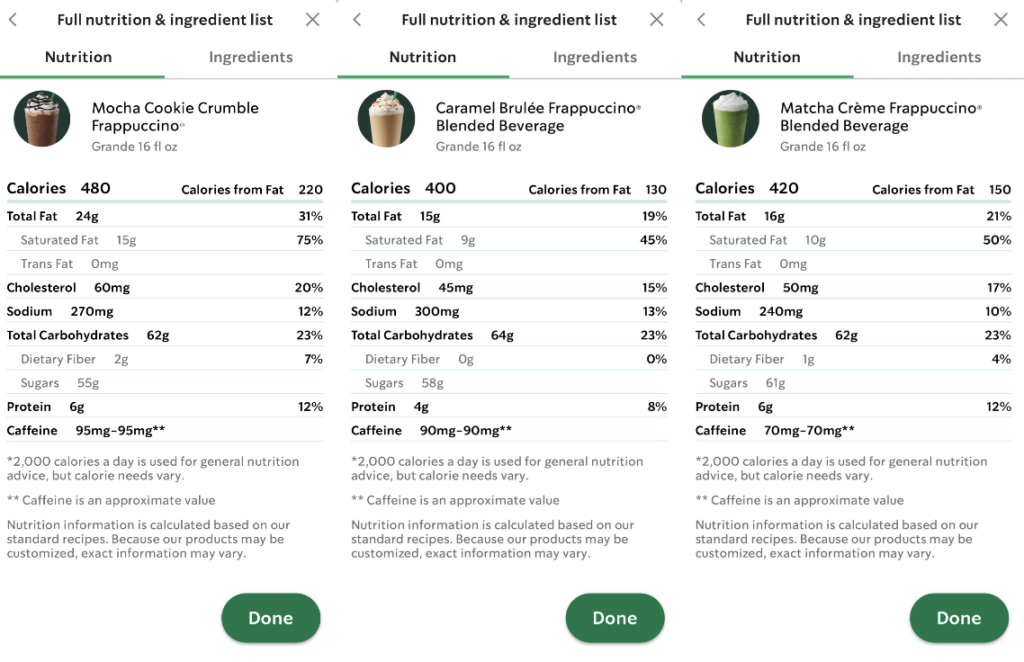 The Starbucks mobile app lists the nutritional facts of every drink they serve, including the caffeine content (pictured below). When the refresher was first launched as a product in July of 2012, the drinks were marketed as "Your 2 P.M. pick-me-up." They were added to the menu as a product extension.
Starbucks posted the release on Starbucks Stories and News, referring to the drink as a "new take on thirst-quenching refreshment while providing a natural boost of energy from green coffee extract and real fruit juice."
The drink was never intended by Starbucks to be for kids; however, the bright colors, sweet taste and fun flavors can attract kids, and mislead adults to assume they are made of juice.
A similar, non-caffeinated option is Starbucks' "Iced Passion Tango Tea." To make it sweeter and more appealing to kids, try it with lemonade.