NY-1 Congressional Candidate, Michelle Bond, certainly is from Long Island, but currently resides in her multimillion-dollar mansion in Potomac, Maryland.
Bond is reaching deep into the Democrats' pockets to buy Lee Zeldin's seats.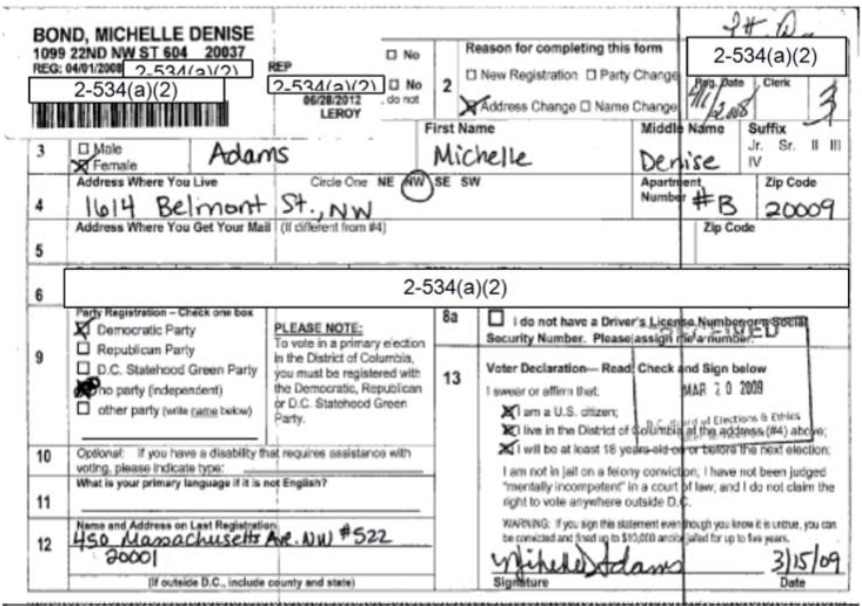 Bond isn't your local, loving, caring congressional candidate, she's a D.C. lobbyist that was once registered as a Democrat in 2009.
From 2007-2010, Bond worked for Hogan Lovells, 555 13th St NW, Washington, D.C. 20004, which is a 7-minute drive to the address listed on the voter registration, obtained exclusively by The Messenger.
Since 2004, Bond has lived and worked in D.C. Suffolk County did not see a dime from Bond. Up until announcing her run for Congress, Bond lived in the D.C. and Maryland area.
Political candidates are mandated by the law to file financial statements quarterly and report all donations. As per the Federal Election Commission (FEC), Bond's Campaign Finance Reports up to June 30.
On Monday, FEC filings revealed that Bond received 83% of her itemized contributions from non-NYS donors and accepted donations from registered Democrats. She received $61,000, just over 25%, of her itemized campaign donations from donors who, in the past, have given over a quarter million dollars to people like Barack Obama, Hillary Clinton, John Kerry, Bernie Sanders, Ro Khanna and Jamaal Bowman.
The numbers and percentages that The Messenger is quoting are derived from the quarterly filing that is done with the FEC, not speculation. Another filing took place on July 15 which has yet to be finalized.
Last Thursday, Ryan Salame, Bond's boyfriend, commented below the first exposé: "Wait Michelle is literally from Long Island. How is this fair reporting?" wrote Salame.
Rest assured, The Messenger literally knows that. You can be from somewhere, but not currently reside there, are not an involved community member, and only frequent the local tourist attractions for the sake of a photo op, which makes you ineligible to represent your district.
In June, Dan's Papers interviewed Bond and addressed her as a Stony Brook University graduate. With gratitude, Bond replied "Thanks for covering, @danspapers! 'I'm a businesswoman, not a politician,' said Bond, a Miller Place High School and Stony Brook University graduate… 'We need problem solvers, not more career politicians looking for their next gig.' #ny01."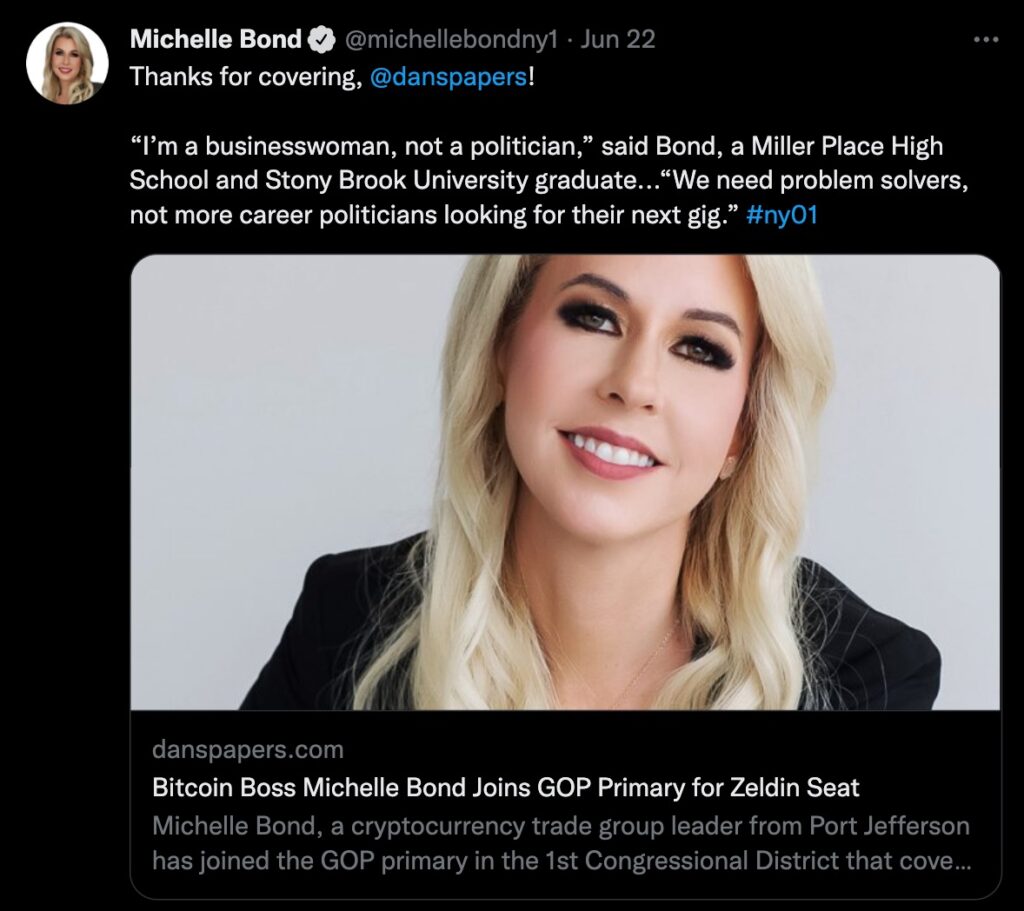 As per Bond's LinkedIn, she graduated Summa Cum Laude and received her Bachelor of Business Administration from Baruch College.
Following graduation, she attended the Catholic University of America, Columbus School of Law. She graduated Summa Cum Laude with concentrations in Banking Corporate, Finance and Securities Law– not constitutional law. This may be where her passion for cryptocurrency began!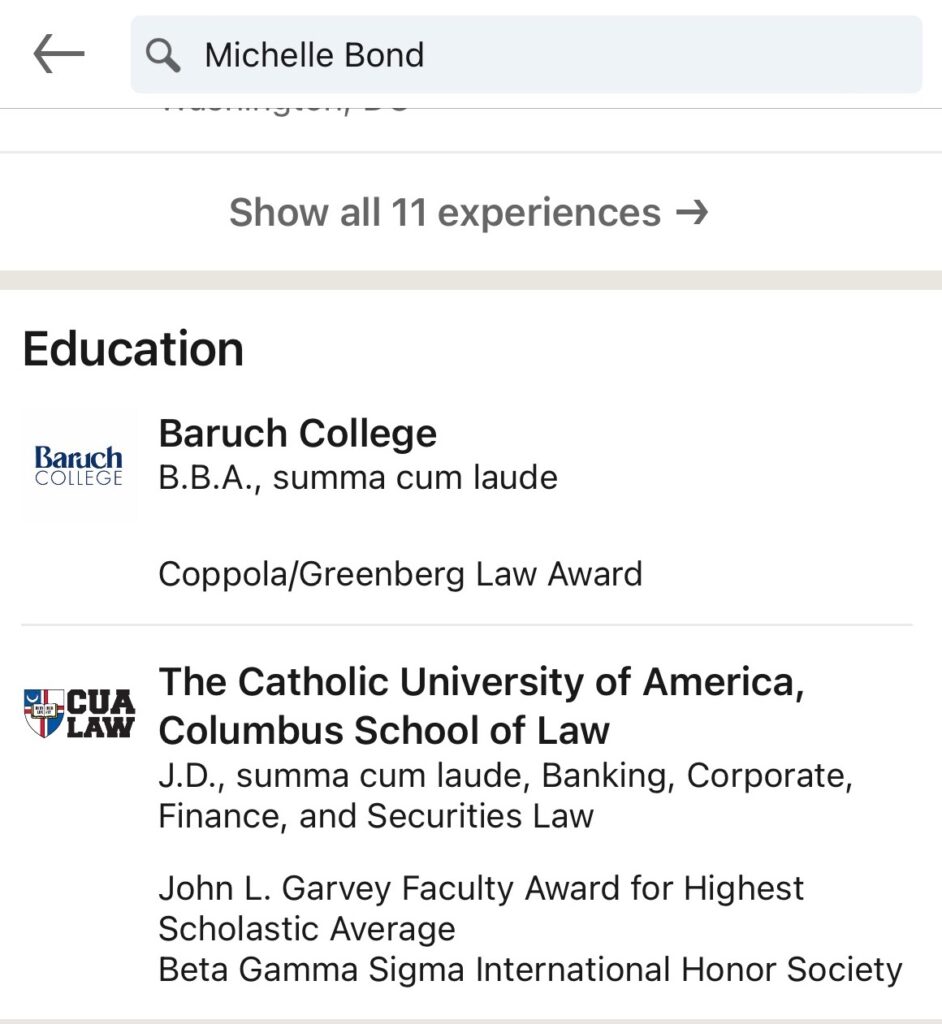 The Long Island Loud Majority (LILM) is supporting Bond with her campaign. In response to a comment on Monday, LILM stated "[Bond] graduated from Miller Place High School and went to Stony Brook." However, Bond's "about" page, https://bondforny.com/about/, merely states she attended "classes at SUNY Stony Brook."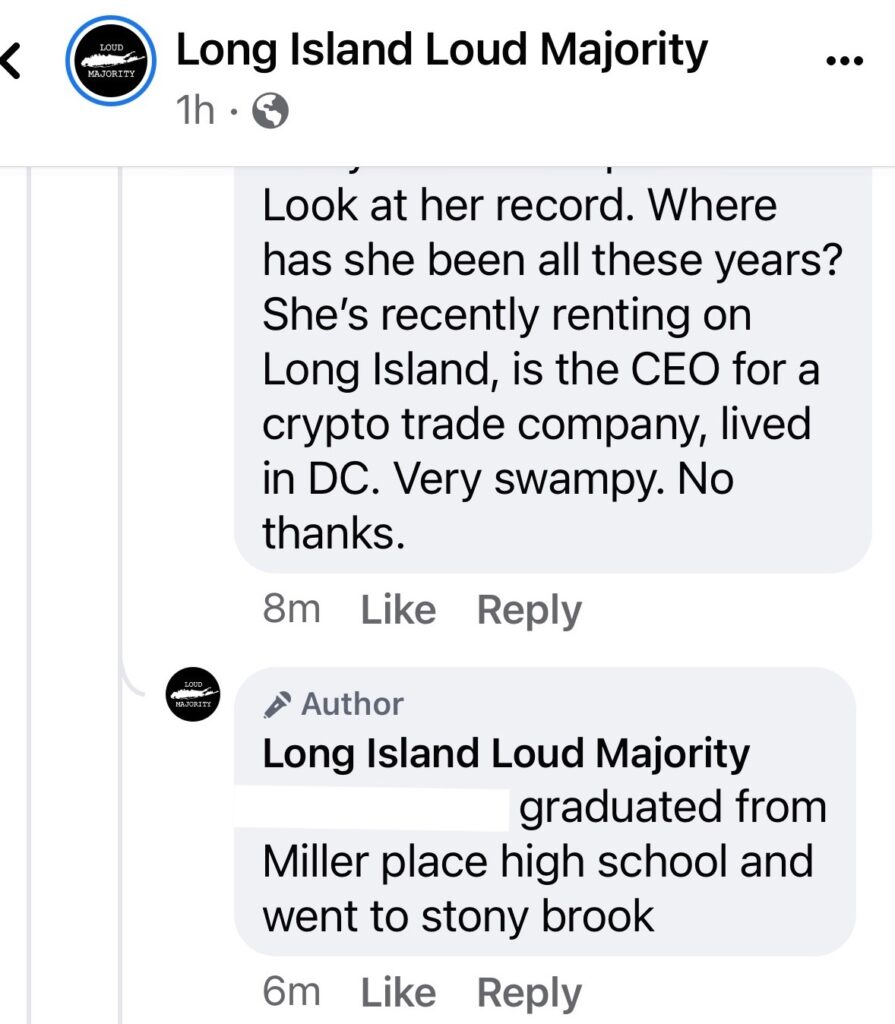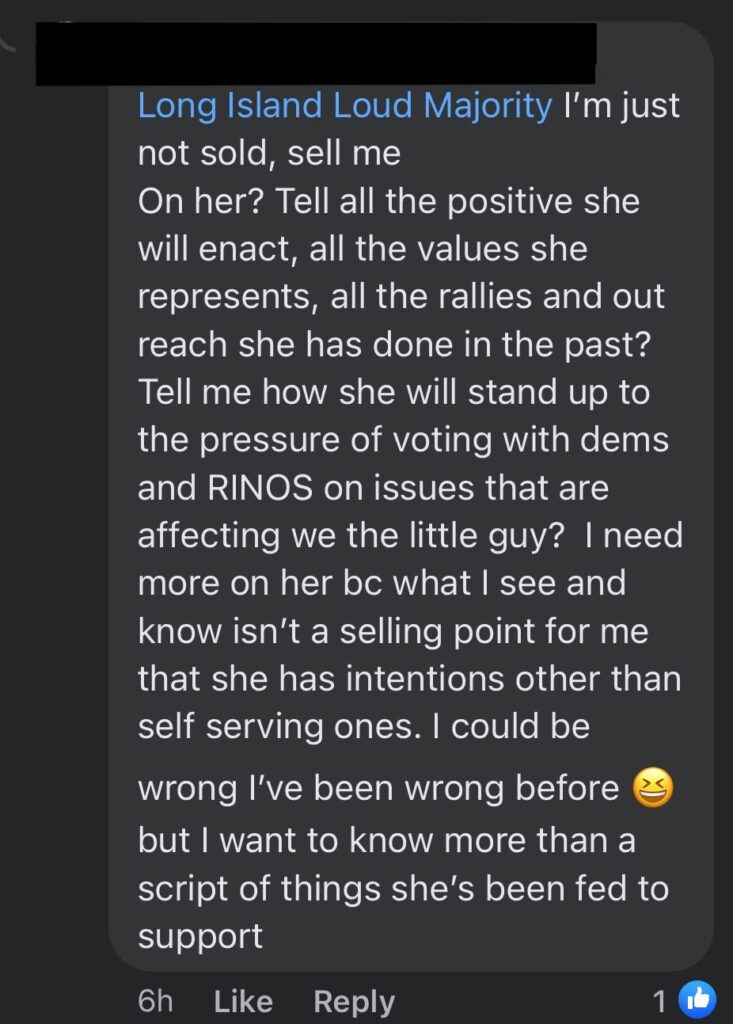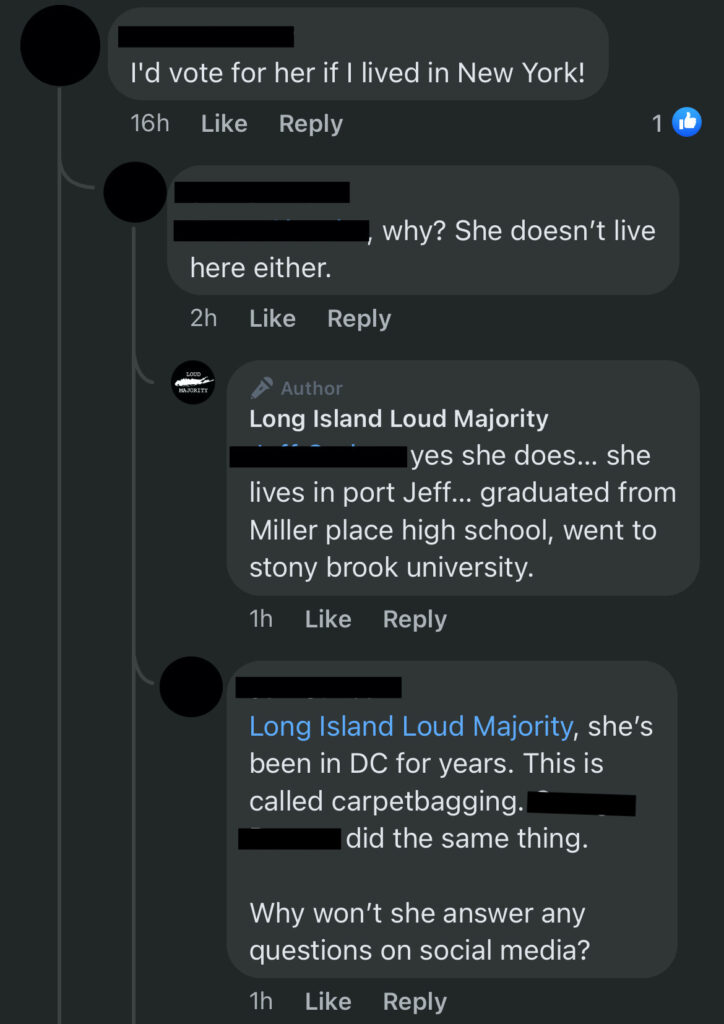 On Monday, Bond was featured on the Long Island Loud Majority podcast, We Will not Comply. She shared her story and pushed her "I love Long Island" campaign.
"I went to school in Miller Place, it's awesome actually, Miller Place was a great school district, I went to Miller Place, I am a graduate of Miller Place High School," said Bond. "I even actually went to SUNY Stony Brook for two years."
Bond repeatedly expressed the basic conservative slogan: "I am a conservative businesswoman. I understand how the economy works. I have been working in the private sector. I'm pro-life. I'm pro-family. I am an America-first conservative." But what are Bond's plans for New York's First Congressional District?
"I want to take on the D.C. establishment because it's threatening, this bureaucratic encroachment is threatening our freedom, our income, our way of life, our economy, our position in the world, and I think that this is extremely concerning, and we really need to make a change."
There you have it, folks: Michelle Bond wants to attack D.C., not defend NY-1.
"And what we don't need more of is these career politicians, and that's what I'm running against," said Bond. "By the way, a career politician who doesn't even live in our district, who has never lived in our district."
Ironic.
"I live in Port Jefferson, I'm born and raised in this district!" exclaimed Bond.
Bond was born and raised on Long Island. That does not mean she currently resides on Long Island, because, as a matter of fact, she does not. She is using the address of her rented, tiny apartment in Port Jefferson, in a newly constructed apartment complex, while she resides with her two children and boyfriend in her multimillion-dollar mansion in Maryland.
Why would a millionaire live in a rented apartment?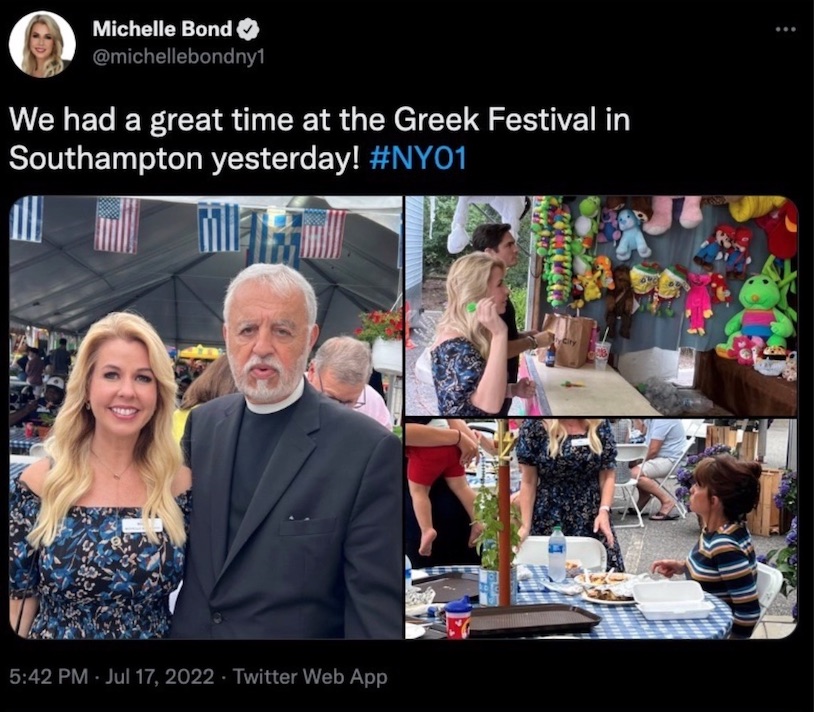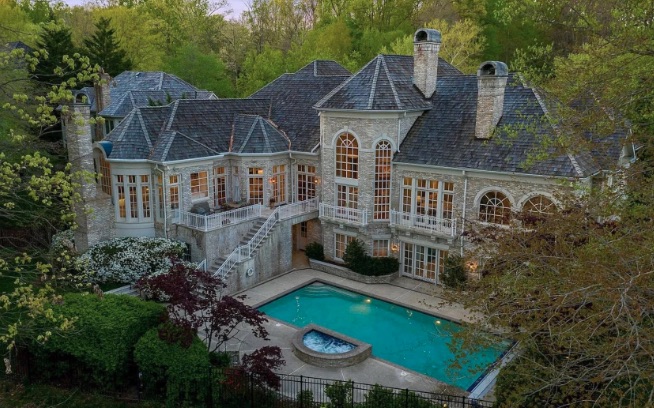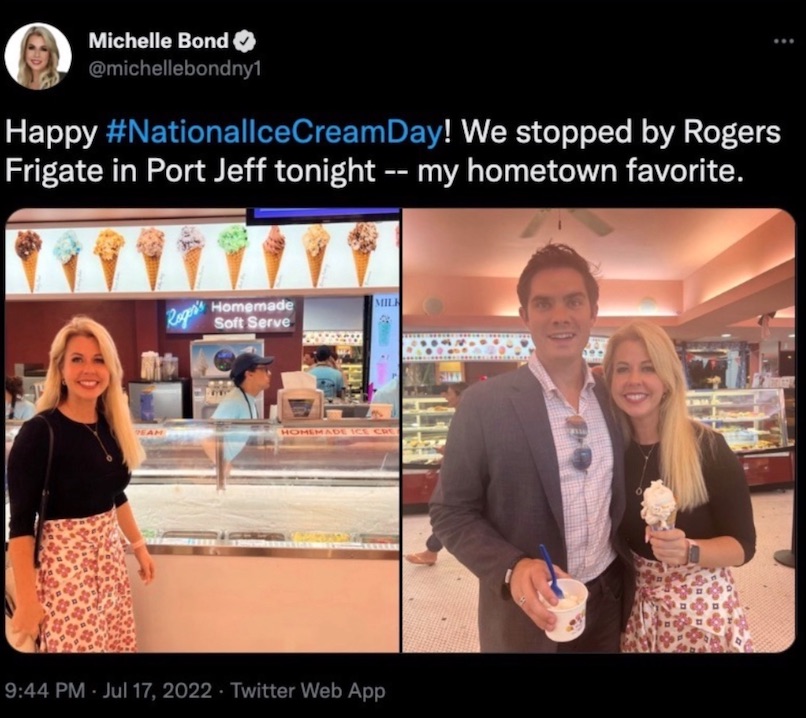 This biggest question is: Will Bond put the needs of her constituents before cryptocurrency? Will Bond continue to claim to be a Republican from Long Island that loves her district?
Bond's appearance on We Will Not Comply did not support any of her "plans." She did not speak on combatting crime and terrorism. She did not speak about illegal immigration. She did not speak about enforcing election integrity.
We will not comply? Meanwhile, Bond, continues to lie.