The 2022 Ronkonkoma Labor Day Street Festival was the definition of "fun in the sun."
Though a 90-degree day, families and residents from all over Long Island showed their support for local vendors, township award winners, and bounce houses at the annual event.
Stretching the length of Hawkins Avenue south from Portion Road, tents were lined up with small businesses left and right. Live entertainment by the Harbormen Chorus and more, filled the street with music, while kids filled the air with laughter. 
Entering the street fair, you could easily find yourself greeted by the Ronkonkoma Fire Department Junior Explorer program. Mike Tadesco, Explorer Program Advisor, and his juniors were operating the Safe House, which shows children what they might expect and teaches them what to do in case of a house fire.
The Safe House incorporated a smoke simulation, where children and parents can enter, experience safe levels of smoke, and watch as a firefighter comes to save them. "We teach what fire alarms sound like, stove safety, fireplace safety, we bring in a fireman in full gear, so we give the little ones a sense of what they look and sound like," Tadesco explained. There is no age restriction to enter the safe house, as Shannon Zegarek said, "they may not understand what's happening, but they will understand not to be afraid of us." Zegarek is a volunteer EMT with the Ronkonkoma Fire Department.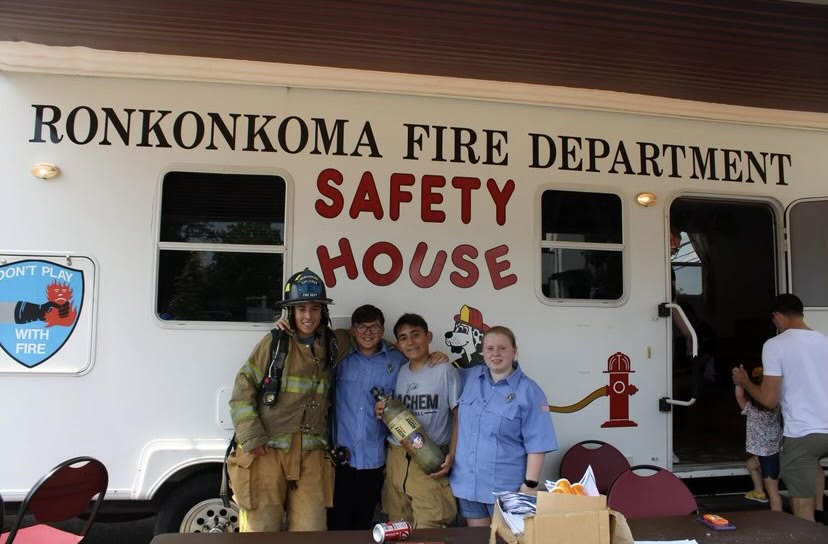 Continuing down Hawkins, Vannie Teifel was selling her products from Mikayla's Creations. Racks of initialized bows, headbands and other accessories made the tent a little girl's dream. Teifel began her business when her daughter, Mikayla, was just a baby. Now a junior at Hunter College studying Statistics, Mikayla's Creations has grown just as much as Mikayla. Mikayla's Creations' best-selling handmade bows can be found at mikaylas-creations.com.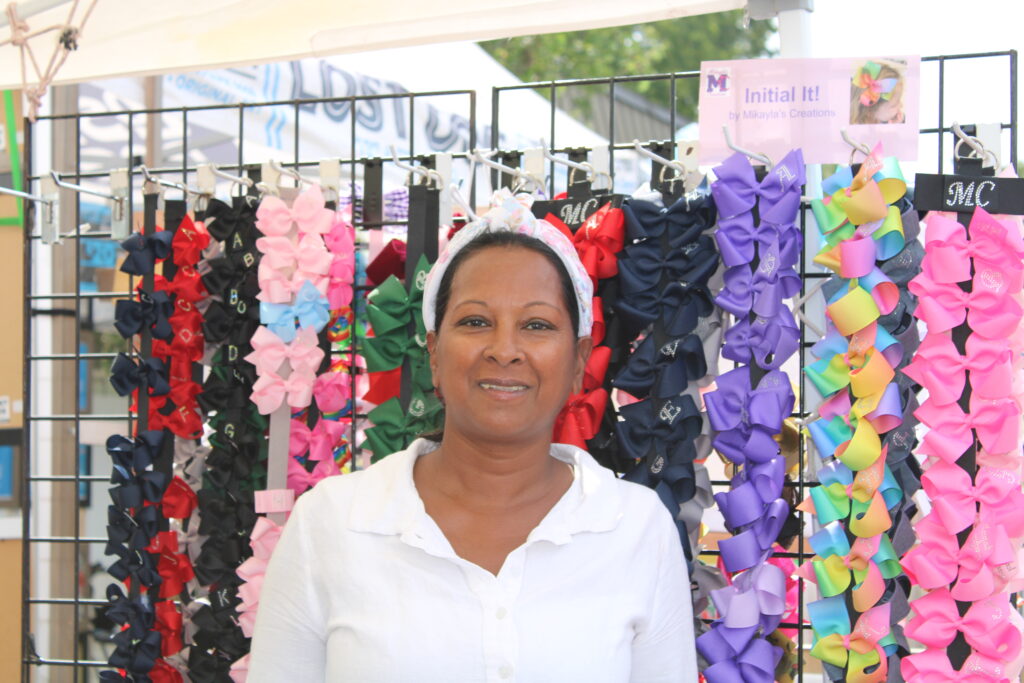 The big yellow tent of The Pudding Lady NY can be seen throughout the street fair. The Pudding Lady, also known by family and friends as Stacy, has been making pudding for years. Her small business began when she was craving a good banana pudding and decided to make it herself. Now sold out on thepuddingladyny.com, it's safe to say her classic banana pudding is well known and a customer favorite. 
Ronkonkoma's own Be Wild Fitness also made a fabulous appearance with their own pole to show off some moves from their exercise classes. Owner Jackie Weiner opened her gym on Ronkonkoma Avenue 5 years ago, but has been doing pole fitness for 10 years total.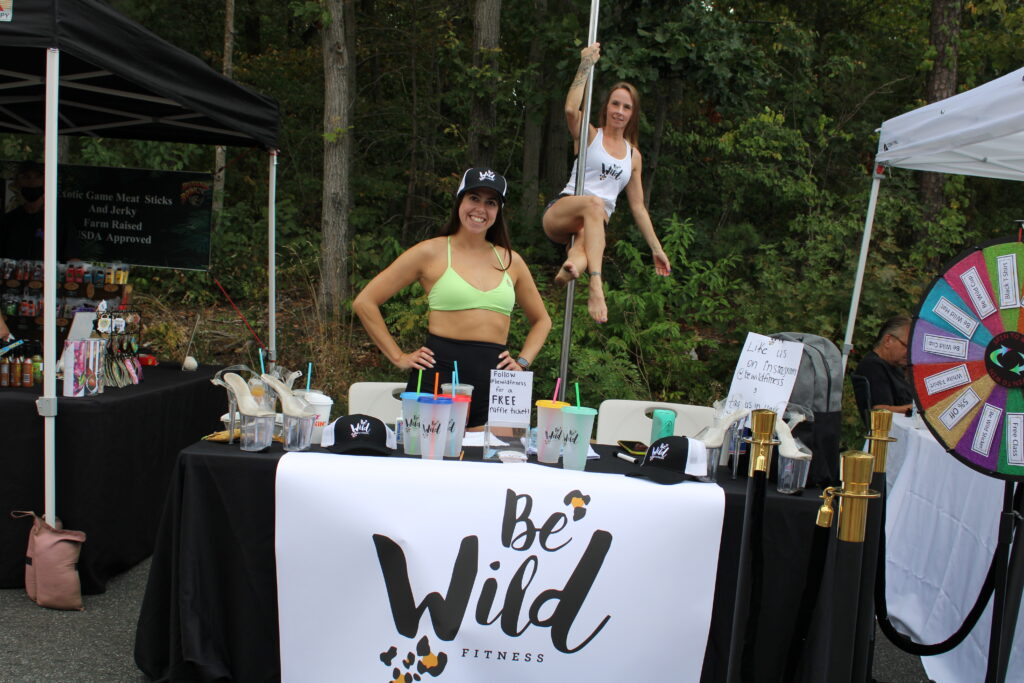 Urban Air's booth featured a wheel to win free memberships and event tickets. Urban Air, located in Lake Grove, is an indoor trampoline and adventure park. They host parties, fitness classes and everyday fun. Urban Air is a place for the whole family. Best for ages 2 and up, there are no definitive age restrictions. However, there are some height requirements, according to Joel and Ashley of Urban Air.
Past many of the vendors, sitting at the top of the Hawkins Hill, was a kid's Street Fair Wonderland. Princess Bounce Houses, Competitive Obstacle Courses, face painting, and more. The festival went from 11 a.m. to 6 p.m. as happy people walked the street all day. As one of Ronkonkoma's most popular events, be sure to mark your calendars for next year.