Two weeks ago, The Messenger Papers proudly aired its first podcast— co-hosted by Lead Reporter Daniella Rodriguez-Rebolledo and Editor-in-Chief, Michael J. ("Reis") Reistetter. The two have powerfully joined forces in hopes to reach a broader audience while simultaneously setting the stage to take The Messenger to the next level.
The Messenger, founded in 1887, began serving Smithtown, and currently also serves the Islip and Brookhaven districts as its doting subscriber base knows full well. Especially in recent years, thanks to new ownership and a new generation of writers, they have gained a reputation for being uncensored enough to develop a younger audience while still keeping its older audience engaged with adherence to newspaper tradition – both within its tri-district coverage and beyond.
After agreeing on their desire to acquire a digital base, the Editorial Staff came together to exercise another option – a sort of "spin-off" of their print edition's entertainment-focused back section.
And so, the Reis 'n Daniella podcast was born.
"I was the one that kind of pitched the podcast over the summer just because I think that it would be great for viewers, listeners and readers to bring a younger demographic to The Messenger just because The Messenger's demographic, as is, is a bit older," Daniella said. "We want to bring newer, younger people, and I think it's a really great platform for a younger audience. Reis and I discuss pretty much everything entertainment, movies, music, pretty much all of that kind of stuff. It's been really fun doing that with him."
This new entertainment outlet strives to attract its audience with up-to-date, engaging and rather seamless content. Its aim is to not only target a younger audience, but to captivate its listeners with its light conversation.
"Our goal is to expand on the storytelling we're limited to doing in 28 pages and on the handful of entertainment pages we run in the back," Reis said. "Podcasts lend themselves well to the more casual and conversational, 'what can happen next?' stream-of-consciousness type of discussion younger journalists like us have grown up on."
All editing is executed by Daniella, which she genuinely looks forward to after each recording.
"One of my favorite parts about this is the editing process," said Daniella. "Aside from talking 30 or 40 minutes at times, I get to cut it down to what I believe is best for the listeners and what will attract them."
Reis and Daniella, along with the supporting team behind them, recognize the importance of this new endeavor. As more listeners tune in, more opportunities will arise for the paper, the podcast and the surrounding community. While still offering print ads, local businesses can now establish an ad-read relationship with the company through the podcast if interested.
At The Messenger, each week starts off rather intense, as it is a weekly paper put together in and out of a newsroom. Those familiar with production are aware that the paper is published every Thursday. Therefore, Wednesday nights can be exciting, but also stressful for the creative staff as they work diligently to deliver noteworthy content.
Deciding to record the Reis 'n Daniella podcast on Fridays offers the hosts, along with the entire Messenger staff listening in and spreading the word, a breath of fresh air after a high-energy work week.
Both Reis and Daniella are excited to see where this will take them. As different avenues open, they know that this podcast has limitless potential and can go so far as to tremendously impact their careers as journalists.
They certainly are ready for it.
"Both of us are students of Barstool," said Reis, "and if your dreams aren't that big then you're simply not trying."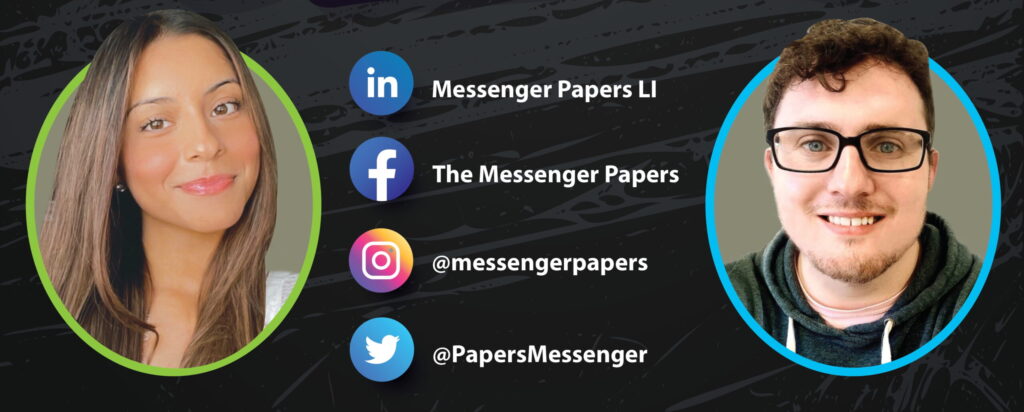 The 'Reis 'n Daniella' podcast is available on Spotify. New episodes every Friday at Noon! Please feel free to follow their Instagram page as well @reisndaniellaa.